We've featured so many incredible charities and organizations that are passionate about making a change in the world.
It is awe inspring to see some many people doing so much good.
So, if you feel like donating your time or your money to a good cause here are some that we would like share with you.
Helping the would-be forgotten
Aid Still Required is an amazing charity that participates with world-renowned musicians, actors and athletes to help the most vulnerable who otherwise would be forgotten after disasters and crises. "Aid Still Required (ASR) shines the spotlight on forgotten areas through extensive outreach campaigns and by creating innovative, custom-tailored field programs to engender dignity and self-sufficiency."
Read about them HERE
"Baby2Baby provides children living in poverty with diapers, clothing and all the basic necessities that every child deserves." Emily Grossman talks with Jean about her work with Baby2Baby, the amazing non-profit that has helped over 1 million children!
Read about them HERE
Educational opportunities
"The Campbell Scholars Program supports underserved yet high-achieving first generation students and their families along the college and career pathway from 6th grade through college graduation." The Campbell Scholars program creates educational opportunities for so many hard-working & ambitious students.
Read about them HERE
"Carousel Ranch is dedicated to improving the lives of children and young adults with special needs. Through both our equestrian therapy and vocational training programs, we strive to create an atmosphere where every student can and will succeed…a place where therapy is disguised as fun." Following their hearts and their love of horses, the founders of Carousel Ranch are utilizing the healing power of horses to improve the lives of differently abled children.
Read about them HERE
Saving Lives and Helping to Prevent burns
Children's Burn Foundation
Jean's strong love for children is witnessed through her work with the Children's Burn Foundation. They truly save lives of the young. "We are the ONLY foundation providing full recovery services to child burn survivors from the date of their burn injury until they are 18 years old. CBF's reach is local, national and international."
Read about them HERE
Teaching Kindness in schools
"Motivating children to see "compassion" as an action word, The Compassion Project teaches kindness, patience and social emotional learning skills to elementary school children." LinkedIn's Jeff Weiner is on mission is to ensure every primary school student in the US understands what compassion is and how to practice it. "I believe that compassion education is really the foundation for greater diversity, equity, and inclusion in the classroom and in life."
Read about them HERE
Connecting the public with public schools
They make it easy for anyone to help a teacher in need, "moving us closer to a nation where students in every community have the tools and experiences they need for a great education." DonorsChoose Founder & CEO, Charles Best, talks about his amazing crowdfunding site that gives teachers direct classroom help by connecting the Public to Public Schools.
Read about them HERE
Support for the family, not just the individual
The Ed Asner Family Center
Ed Asner had a dream of changing the world and helping special needs families… and it's reality now with the Ed Asner Family Center. "The Ed Asner Family Center was created by our family for all families. It was born out of a desire to fill a void in the special needs community. The Center was created as an oasis in the desert of special needs services to give the community arts and vocational enrichments, as well as mental health support."
Read about them HERE
Empowering Young Women in Africa
"We build Her confidence, self-efficacy, and self-worth through these core program principals. From our instructors to our pedagogy, her ability to realize her potential is our most valued asset." Elimu Girls empowers young women by teaching them to sew. Cindy Rodriguez speaks with Jean about the importance of their financial freedom.
Read about them HERE
Focusing on Cancer research and support
Farrah Fawcett Foundation
Alana Stewart and the Farrah Fawcett Foundation are doing great work in cancer research and the support they give to cancer patients. The Farrah Fawcett Foundation supports "cutting edge research, patient assistance funds for those faced with mounting expenses during treatment and prevention programs to help spread the word so the cancer struggle will cease."
Read about them HERE
Preventing and treating vision loss and blindness
Helen Keller International
"Helen Keller International is a global health organization dedicated to eliminating preventable vision loss, malnutrition, and diseases of poverty." Helen Keller International is an inspiration to us all. Jean speaks with HKI president, Kathy Spahn, about the organization's beginnings, and the mission & vision of building lasting change.
Read about them HERE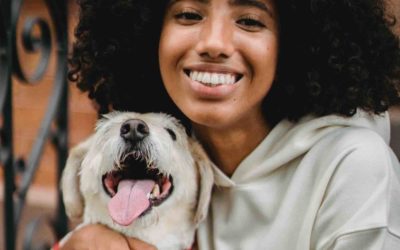 Part 1 of Kathlene McGovern's 2 part series on the best and safest ways to travel with your furry friends!
Dove Rose give us ideas on how to stay curious! Keep it Fresh in the Kitchen, on the Drive and in your Life. New ideas to keep our mind alive!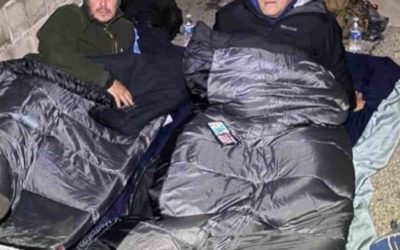 Ken Craft of Hope of the Valley lives unhoused on the streets of the San Fernando Valley for 100 hours and shares the challenges, insights and struggles he faced on this journey.