Protecting the Wonders of Our World
My late husband, Alex Trebek, and I were personal and professional champions of the National Geographic Society for many years.
Alex was the founding host of the National Geographic Bee, which brought together students from all over the world to engage in a contest which promoted the education of geography (a true passion of his). I learned so much from attending these events….specifically, that geography is far more than just knowing where certain countries and oceans are located. It's actually an all-inclusive, all-encompassing study of the world in which we live and the  interconnected relationship we have with our fellow inhabitants. Alex firmly believed that by having a broader and greater understanding of our surroundings, we're then better equipped to make more prudent choices to heal, preserve and serve Mother Nature as a whole.
Last year, I had the good fortune of getting to meet some of the amazing people behind the wonderful National Geographic Society. Lisa Herzog was so generous to give insidewink's readers a look into the Society's powerful mission and its desire to re-inspire, expand and develop people's interest in an organization that has already given the world so much to wonder about.
Here's Lisa…
"The ideal of creating empathy and that empathy leading to change in someone's actions makes it possible to make a scalable effort to protect our planet and all who inhabit it."
—Lisa Herzog – Vice President, Leadership, Giving Advancement National Geographic
With all that is going on in the world, the National Geographic Society is more important than ever… what impact do you hope the organization is making?
One of the Society's greatest impacts is providing access to knowledge and incredibly powerful stories. Through our education programs, in particular, we are constantly innovating to provide greater access to materials about our precious planet; to develop strong resources for students and educators; and to bring our Explorers, scientists, and storytellers – along with their unique work – into schools and homes.
What National Geographic programs really resonate with you?
Our Explorers are at the heart of National Geographic and our mission. Through our Explorer programs, we are supporting their diverse research interests through grants, professional development, storytelling vehicles, and additional resources that only National Geographic offers. In doing so, we empower their next discovery. To think that me and my team have a small part of that, by helping find funding for these projects, is a true privilege. 
How did you personally become involved?
Like so many, I came to know National Geographic through the magazine- my first memory was using it in my 4th grade classroom! To go from reading the incredible stories and seeing the awe-inspiring photographs to now working for the organization and being "inside the yellow box" – it is truly a dream come true.
What's your favorite quote…or perhaps a personal motto and why?
When visiting the Jane Goodall exhibition organized by the Society last month (currently on view at the Natural History Museum in Los Angeles), I was reminded of her powerful quote: "Only if we understand, will we care. Only if we care, will we help. Only if we help, shall all be saved." 
The ideal of creating empathy and that empathy leading to change in someone's actions makes it possible to make a scalable effort to protect our planet and all who inhabit it– which is what we do every day at National Geographic Society. 
What do you personally spend most of your time doing for the National Geographic Society
Philanthropy is centered on relationships, so I spend my days with donors and stakeholders who share an interest both in the legacy and the future of this wonderful 130+-year old organization.
Photo Credit: Michael Nichols
What inspires you about this organization?
Right now, I am inspired by the female visionaries driving our philanthropic efforts. With Jill Tiefenthaler as chief executive officer, Jean Case as chair of the board, and Kara Mullins as chief advancement officer, we have a trilogy of women leaders who are connecting donors to our mission and forging new opportunities for the Society.
Can you give an example of the way you've seen National Geographic's work make a difference?
While there are countless examples, one of the traditions I look forward to is Storytellers Summit – a signature event that explores the timely work of writers, photographers, filmmakers and other artists. (See the video below). It is a gathering like no other designed to inform, educate, and inspire those utilizing storytelling to illuminate our world and make a difference in it. 
What are some areas of opportunities …how can our readers get involved?
National Geographic is a lens through which to more fully see our world, and readers can access this lens – for themselves or as gifts to others – through both membership and a magazine subscription. Our Headquarters in Washington D.C. includes an incredible museum, so visiting the building and exploring the exhibition on view is another means of engaging with our work.
Photo Credit: Chris Johns
What's in the future for the National Geographic Society?
We just completed a strategic plan, NG Next, and it's a boundless future! 
Is there anything that you wish more people knew about National Geographic?
Thanks to our partnership with Disney, we are in a position to channel all philanthropy directly into our programming. It is a highlight of my job to tell donors that 100 percent of each gift to National Geographic Society directly supports the area that means the most to them. This is an unparalleled opportunity to make an impact at the greatest level possible.
Pie, cake or ice cream?
Ice Cream – Chocolate Chip Cookie Dough!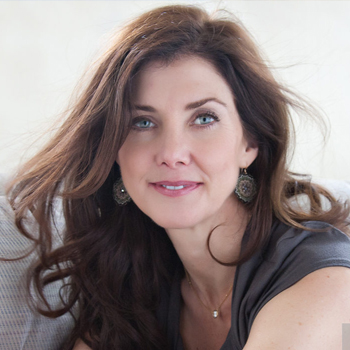 By JEAN TREBEK
Jean is a Professional Religious Science Practitioner, Reiki Master and Sound Healer. She grew up on Long Island, NY, and now lives in Los Angeles. She has two wonderful adult children, Matthew and Emily, with her beloved late husband, Alex.  Jean enjoys taking long walks, watching movies, and traveling. She is very grateful for her family, friends, Luna (the dog) and good coffee.
"I lose patience with those who preach being in the moment as if it's always a pleasant thing. It's not and that's OK."—Dr. Elvira Aletta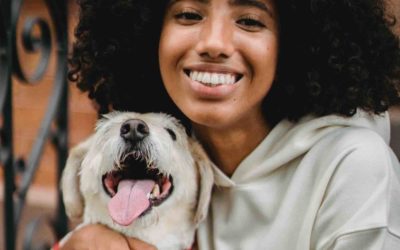 Part 1 of Kathlene McGovern's 2 part series on the best and safest ways to travel with your furry friends!
Dove Rose give us ideas on how to stay curious! Keep it Fresh in the Kitchen, on the Drive and in your Life. New ideas to keep our mind alive!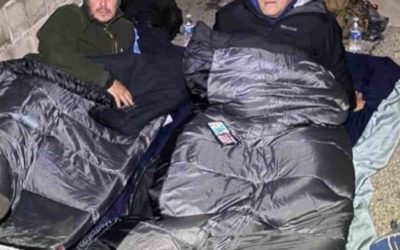 Ken Craft of Hope of the Valley lives unhoused on the streets of the San Fernando Valley for 100 hours and shares the challenges, insights and struggles he faced on this journey.