Providing What Every Child Deserves
Helping Families with Essentials
My daughter Emily, has some really amazing friends that she's known since her Freshman year in high school. And, it's been such a blessing for me to have had the chance to watch these girls grow into truly amazing women. They some of the most kindest, intelligent, authentic and fun loving people I know.
Besides Emily's friend who have helped us make sure insidewink was following all legal protocols, here's a little shout out to my daughter's friends who've helped insidewink along the way – Emma Ogiens stepped up and wrote a beautiful article about her father and, now, Emily Grossman, shares with us here the wonderful organization she works at, Baby2Baby.
I couldn't be more thankful to call these brilliant women our friends…they are true givers with kind hearts.
Here's Emily Grossman talking about her passion – Baby2Baby:
Emily, thank you for sharing your story! Could you tell us about Baby2Baby?
Baby2Baby is a non-profit organization led by Co-CEOs Kelly Sawyer Patricof and Norah Weinstein that provides children living in poverty with diapers, clothing and all the basic necessities that every child deserves. In the last 10 years, Baby2Baby has distributed over 175 million items to children in homeless shelters, domestic violence programs, foster care, hospitals and underserved schools as well as children who have lost everything in the wake of disaster.
Since the COVID-19 crisis began, Baby2Baby has served over one million children in over 100 cities across the country impacted by the pandemic!
Do you have example of how Baby2Baby makes a difference?
As you can imagine, the families we serve were struggling before the pandemic and now it has just gotten so much worse.  1 in 3 moms were already struggling to afford diapers and we have spoken to parents over the last year who have had to resort to making homemade diapers out of newspapers and towels.  It is devastating.  When Baby2Baby can provide diapers and other essentials, families can focus their limited funds on food, shelter and keeping their children safe.
We also have a Disaster Relief program where we send emergency supplies to children to have been displaced due to fires, floods, hurricanes and emergency situations.  Earlier this year, we sent over 2 million items like warm jackets, blankets, food, water, formula and more to families impacted by the severe winter storms in Texas who were struggling without power or heat.
"We were able to make those smiles happen, not only for the kids but for the parents."
—Kelly Sawyer Patricof, Co-President, Baby2Baby (quote from Vanity Fair)
A Career Switch Grew Into a Passion
How did you become involved with Baby2Baby?
I originally found out about Baby2Baby through my roommate who works at The Honest Company. I was working in the entertainment industry at the time and had completely lost passion for my job. I would drive home every night from Burbank to Venice and have so much time to think about what I was putting my time, energy and skills into, and I knew that I would be more of an asset at a non-profit than anywhere else. I still love entertainment, but just as that. Switching careers and ending up at Baby2Baby is by far the best choice I could have made. I have been here for 3 years and can't wait to continue my journey with the organization.
Emily, what do you personally spend most of your time doing for this organization? 
As I've grown at Baby2Baby, so has my team. I am now managing the volunteer program, community engagement program and our couriers who are making daily deliveries to our non-profit partners.
While a lot of my time is spent ensuring that every department is running smoothly, efficiently and happily, I am the point person at the organization for the community, so I spend a lot of time speaking, with pleasure, to the members of our community.
What inspires you about Baby2Baby…can you share a specific story that has touched your heart? 
I have had so many meaningful interactions with the families and children who we serve and who inspire me each day. Every year we have an adopt-a-family program during the holidays, and the thank you notes are posted on my desk to motivate me.
I am so moved by the story of Nathali and her sweet girls who were generous enough to share their story with us on video. You can watch that here: Baby2Baby Video
How has COVID-19 affected the daily operations at Baby2Baby?
To keep everyone safe, we had to sadly pause our daily in-person volunteer sessions.  We developed a virtual volunteer program though, and I have been able to still lead virtual sessions with teams all across the country! I am so excited that we have just opened back up with safe, outdoor sessions.  Even with changes to all of our departments, everyone on our team is so proud that we were able to reach 5x more children last year than any previous year in our history!
What are Baby2Baby's future goals?
We have grown so much in the last 10 years — our Co-CEOs started in a tiny warehouse in Los Angeles with one intern and we are now a team of 30 serving over one million children across the country!  Of course our goal is always to reach as many children as possible and provide as many essentials as possible. 
Is there anything that you wish more people knew about this organization? 
That anyone can make a difference! Whether you are looking to volunteer and be hands-on in person, or donate a pack of diapers, or donate thousands of dollars, every little bit helps and every action contributes to our overall mission.
How can people get involved? 
There are so many ways to get involved with Baby2Baby throughout the year! We are open for in-person volunteering for volunteers 11 and older at our Culver City Headquarters. You can see and sign-up for our available sessions here: Baby2Baby Volunteer Schedule we add new sessions each month!
We also have at home volunteer opportunities such as making hygiene kits, school supply kits, and COVID-19 care kits.
During Back-to-School, we have a program called Student2Student where you are matched with a specific child and are sent their photo, favorite color, interests and grade to purchase all of the items they need to start off the school year with the essentials they deserve.
And, as previously mentioned, we have our holiday adopt-a-family program called Family2Family where you are matched with a child to purchase their holiday wishes and winter needs.
If you are interested in any of these opportunities or have other ideas on how to get involved, please feel free to reach out to [email protected]. We hope to hear from you soon!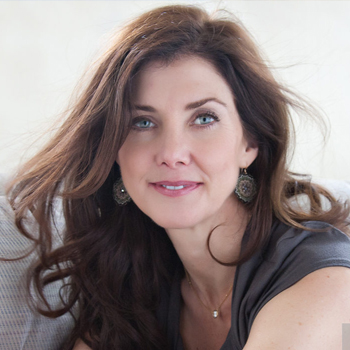 By JEAN TREBEK
Jean is a Professional Religious Science Practitioner, Reiki Master and Sound Healer. She grew up on Long Island, NY, and now lives in Los Angeles. She has two wonderful adult children, Matthew and Emily, with her beloved late husband, Alex.  Jean enjoys taking long walks, watching movies, and traveling. She is very grateful for her family, friends, Luna (the dog) and good coffee.
"I lose patience with those who preach being in the moment as if it's always a pleasant thing. It's not and that's OK."—Dr. Elvira Aletta
Helpful tips to move forward with the college application process now that Covid-19 has changed the  rules of the game.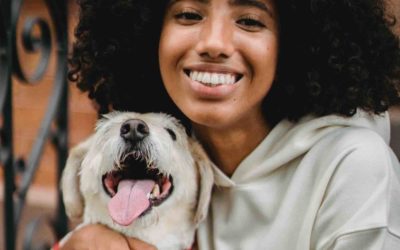 Part 1 of Kathlene McGovern's 2 part series on the best and safest ways to travel with your furry friends!
Dove Rose give us ideas on how to stay curious! Keep it Fresh in the Kitchen, on the Drive and in your Life. New ideas to keep our mind alive!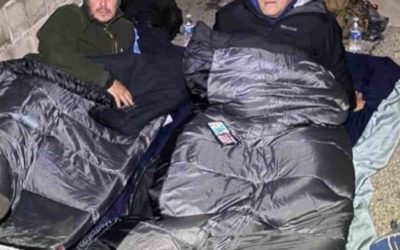 Ken Craft of Hope of the Valley lives unhoused on the streets of the San Fernando Valley for 100 hours and shares the challenges, insights and struggles he faced on this journey.