The Children's Burn Foundation's annual Giving New Hope Benefit Gala is in the beginning of March, so if you feel inspired to donate, please do.
I have been involved with the miraculous Children's Burn Foundation for over ten years. The Foundation cares for burn survivors, their families and so much more. It's an organization that helps with all the aspects of support.
My good friend, Carol Mancino, and her husband, Doug Mancino, have been heavily involved with the foundation for more than three decades. During the foundation's restructuring in 1995, Carol and Doug played key roles in developing how the foundation would be run and established the outstanding volunteer group, The Council of the Children's Burn Foundation, that is in place today.
The Children's Burn Foundation was founded in 1985 by Dr. Richard Grossman and the
actor Mclean Stevenson
(best known for his role as Lt. Colonel Henry Blake in the
TV series M*A*S*H
) to help a young man that was burned in a car crash.
Carol has graciously taken time out of her busy schedule to speak with us about her involvement, the foundation's mission and vision, and all the wonderful things the Children's Burn Foundation is doing to help child burn survivors:
Carol, how did you personally become involved with The Children's Burn Foundation?
Doug and I became involved in 1995 as the Children's Burn Foundation was being reinvigorated. Esther Watchell was consulting the Sherman Oaks Hospital, which the Grossman Burn Center was a part of. Doug was asked to be the Chairman of the Board of the Foundation, a position he held for twenty years. I chaired the first benefit, and later formed The Council of the Children's Burn Foundation, a group of 70 women that fundraise and provide events for the children.
"We are the ONLY foundation providing full recovery services to child burn survivors"
What kind of programs does the foundation offer?
The Full Recovery Programs include life transforming surgeries, specialized care, physical care, housing and transportation assistance, counseling and opportunities for socialization with other survivors and their families. Examples: Camp Gung Ho, Family/Child Support Groups, Teen Support Groups. Additionally, we have educational programs around burn prevention such as "Careful That's Hot", the LA Troupe Safety Smart, and Safety Smart Babies.
What's up next for the Children's Burn Foundation?
The Children's Burn Foundation is currently positioned for growth and expansion. One example- we are thrilled that we are partnering with the CA Science Center to develop a multi-million, hands-on, permanent exhibit to teach children and adults about fire science and burn safety in the home. We anticipate 500,000 children will visit this exhibit annually.
What do you personally spend most of your time doing for the foundation?
I spend most of my time fund raising and marketing for our organization and programs, in addition to being involved with the children's events.
The Children's Burn Foundation serves child burn survivors with medical and psycho-social needs through a full recovery program.
"…we witnessed a miracle."
What inspires you about The Children's Burn Foundation, perhaps a specific program or a story?
We treated a little girl from Afghanistan who fell into a fire, and was severely burned. People told her father that he should let her die, because she was a woman. Through the American Military in Afghanistan the Children's Burn Foundation was contacted. Not only did Zubaida survive, but she flourished and now has a child of her own. We witnessed a miracle.
In what ways have ways have you seen The Children's Burn Foundation's work make a difference?
Our Teen Group has been a very successful program bringing together teen burn survivors, many of whom now mentor the younger burn survivors.
How can readers get involved?
There are numerous volunteer opportunities for your readers, and they can contact our office for more details on how to get involved.
The lives that we have touched have grown exponentially over the years as we have expanded the reach and scope of our care.
Saving Lives and Helping to Prevent Burns.
"We are the ONLY foundation providing full recovery services to child burn survivors from the date of their burn injury until they are 18 years old. CBF's reach is local, national and international."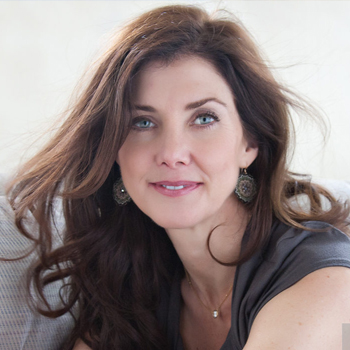 By JEAN TREBEK
Jean is a Professional Religious Science Practitioner, Reiki Master and Sound Healer. She grew up on Long Island, NY, and now lives in Los Angeles. She has two wonderful adult children, Matthew and Emily, with her beloved late husband, Alex.  Jean enjoys taking long walks, watching movies, and traveling. She is very grateful for her family, friends, Luna (the dog) and good coffee.
RELATED
One of the best things in the world is the knowledge that you are not alone— knowing that someone like you has been able to get through challenges and achieve a greater good.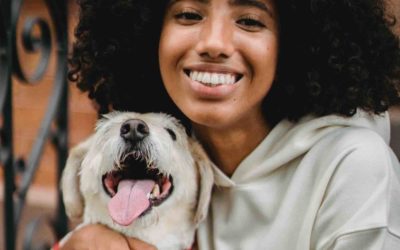 Part 1 of Kathlene McGovern's 2 part series on the best and safest ways to travel with your furry friends!
Dove Rose give us ideas on how to stay curious! Keep it Fresh in the Kitchen, on the Drive and in your Life. New ideas to keep our mind alive!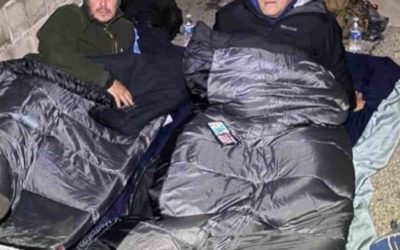 Ken Craft of Hope of the Valley lives unhoused on the streets of the San Fernando Valley for 100 hours and shares the challenges, insights and struggles he faced on this journey.