Jeff Witten on the joy of providing global help and support
I met Jeff Witten about 18 years ago when my husband and I took our children to visit Kenya and Tanzania in Africa.  Jeff and his lovely wife Jennifer were our wonderful escorts from World Vision. They made sure that we were well cared for while we visited some villages and a school that we helped to create. 
Throughout the past 18 years, Jeff keeps us updated on the various "vulnerable" areas that World Vision is trying to improve.  One of the great qualities of Jeff is his ability to listen.  He really takes in what you say, and always answers thoughtfully.  His altruistic nature is a perfect compliment to the mission of World Vision.
I caught up with Jeff about his work with the World Vision Organization.
How did the World Vision organization come about?
World Vision is a Christian humanitarian organization that has been around for nearly 70 years. World Vision was born when our founder Bob Pierce dug the last $5 out of his pocket and donated it to a little girl who had been thrown out of her home for declaring she was a Christian. From there he was inspired by the suffering and poverty he saw in the Korean War.
Today, World Vision works in nearly 100 countries – including here in the United States — on disaster relief, development and advocacy. Our staff are 98 percent local to the communities they serve, and we work alongside the communities to help people lift themselves out of poverty.
How did you personally become involved?
I had been given a lot, and in gratitude, wanted to help others who were not so lucky. When I thought about who in this world were really THE most vulnerable, it was impoverished children in developing countries who have few advocates and no safety net.
Children orphaned during a tsunami; six-year-old girls who have been trafficked to become sex workers; children of farmers who go hungry; girls denied an education because of their gender – These are the vulnerable children World Vision serves, and I've now met them face to face. I started off as a donor and eventually joined the staff in 2004.
"The verse, 'to whom much is given, much is expected' motivated me to think about how I wanted to use my gifts and talents during my lifetime
."
—Jeff Witten, World Vision
Jeff at a farm in Tanzania
Why was World Vision created?
Our founder Bob Pierce was moved by the poverty he was seeing in the wake of the Korean War and motivated to do something. His prayer was that his heart would be broken for the things that break the heart of God. He wanted people in America to see that suffering as well, because he knew that they too would be motivated to help children in need.
Even today, we see that helping people in poverty not only changes their lives, but changes the lives of the people who donate – knowing they are part of something bigger than themselves. That's why our Vision Statement is: Our vision for every child, life in all its fullness. Our prayer for every heart, the will to make it so.
Can you tell us about the World Vision programs?
For natural disasters like hurricanes or earthquakes, or even man-made ones like the war in Syria, World Vision has pre-positioned supplies all around the world, and experts who know how to get people the supplies and care they need as soon as possible.
When it comes to our development work, poverty is a complex puzzle, and so World Vision takes a multi-faceted approach. First we meet with the community and determine what they believe would be most helpful to them, then we work together. We commit to stay in a community long-term – often 15 years or more – so we can make sure the change is lasting. We provide emergency food aid, long-term training in nutrition and support for farmers, training in livelihoods, support for clinics and maternity care, and more.
World Vision is the largest non-governmental provider of clear water in the world. Through World Vision's work, every 60 seconds…a family gets water, a hungry child is fed, a family receives the tools to overcome poverty.
If you would like to make a donation directed toward our strategic efforts around clean water, education, etc. you can always email me at

[email protected]
What are your goals for the next 5 years?
World Vision has a number of goals, but I will share two that I'm most excited about. By 2023, every person in every community where World Vision works in the country of Rwanda will have access to clean water and sanitation facilities. That's over one million people we will reach, and this is part of the Rwandan government's vision that every person in their entire country will have access to clean water. This will make Rwanda the first country in Africa to solve their water challenges, and it's a blessing for me to be part of that effort.
The second goal I'd share is to eliminate extreme poverty everywhere World Vision works by the year 2030. That is an audacious, aspirational goal, but no one should have to live on less than $1.90 / day.
What do you personally spend most of your time doing for this organization?
I serve a team that works with World Vision's largest donor partners on the West Coast; people who want to use their resources to make a difference in the lives of children. I spend time meeting with those donor partners to learn their interests and passions, as well as sharing different World Vision projects they could support. Once or twice a year I will lead an international trip for donors to see the work they are funding.
What inspires you about World Vision, perhaps a specific program or a story?
It's interesting, as I have one foot here in the US with wealthy Americans who have kind hearts and resources to help others, and my other foot is in the poorest places on earth, like Zambia, Syria or Ethiopia, with people who are rich in community and grit. When those two worlds come together and I see both sides learn from and genuinely appreciate the strengths of the other, it is a thin place for me. Both parties leave those encounters blessed and better equipped to face their own unique challenges. That inspires me, as well as the perseverance, courage and entrepreneurial spirit I see in the people World Vision serves who were born into poverty and are fighting their way out; both children and adults. How could you not be inspired!
"We offer the children in developing countries photos of various sponsors from the US and give the children the power to change their own lives and communities by choosing who they want to be their sponsors."
How has this organization improved or evolved over time?
Innovation has always been at the center of what we do. Bob Pierce was one of the first in charity work to use film recordings to reach the American people. He brought film and video into churches so people could see firsthand the struggles of children and refugees impacted by the Korean War.
In the 70's, our president Stan Mooneyham performed Operation Seasweep, renting a boat against all odds to rescue Vietnamese refugees stranded at sea. In the 80's we were one of the first to respond during the Ethiopia famine and we are still working in the country today, bringing hope and resilience to families. In the 90's, we challenged the church to consider those impacted by the AIDs crisis in Africa, a controversial topic at the time.
More recently, we have flipped the script on child sponsorship. Traditionally, people here in the US choose the photo of a child they would like to sponsor from another country. With our new innovative experience called Chosen, we put the power to choose in the child's hands! We offer the children in developing countries photos of various sponsors from the US and give the children the power to change their own lives and communities by choosing who they want to be their sponsors.
Give me an example of the way you've seen World Vision's work make a difference?
Believe it or not, there are places in the world where communities circumcise their young girls; it's a cultural practice to prepare girls for marriage and mark their passage into adulthood called Female Genital Mutilation. One of those places is Kenya.
In 2009, World Vision became aware of 14 girls, each one independently had run away from home just prior to being forced to undergo this horrific practice. The girls, aged 12,13,14, had nowhere to go, but they had all heard about a "safe house" run by a primary school teacher in a very remote part of Kenya. These girls ran away to this safe house – some of them traveled three days, sleeping in trees at night!
The girls' situations needed immediate attention, but so did the communities that practiced FGM. World Vision launched a comprehensive project across that region of Kenya to stop the practice of FGM; helped communities appreciate the value of educating their girls thru secondary school (vs. marrying them off at early ages); built primary and secondary schools and provided scholarships to give girls educational options; worked with the communities to create a new, alternative rite of passage into adulthood to replace FGM; and much more. The result is that communities have seen a dramatic decrease in the practice of FGM, and a dramatic increase in the families valuing their girls and sending them to school.
If you visit these areas of Kenya today, you will see hundreds of girls attending secondary schools, many of whom go on to university or start businesses. Seeing the positive change in individual lives and in communities is life-giving.
What are some areas of opportunity for your organization? How can readers get involved?
There are lots of ways to help – you can find out more on current humanitarian needs and how to get involved at WorldVision.org. As we approach the holidays, a fun way to get your entire family involved – and to pass along traditions of generosity – is with our Gift Catalog. The catalog contains hundreds of items that you can give in a loved one's name to help people lift themselves out of poverty. There is livestock, sewing machines, bicycles and even handcrafted gifts made by people receiving a fair wage for their creations.
If you would like to make a larger donation directed toward our strategic efforts around clean water, education, etc. you can always email me at [email protected]
"As I have frequently seen, the giver often receives the gift of joy, knowing he/she is helping fuel the dreams of a child who happened to be born into poverty.
"
—Jeff Witten, World Vision
Is there anything that you wish more people knew about World Vision?
World Vision is one of the largest charities in the United States. Because of our size, we can go places and do things at a scale that makes our donor partner's funds go further. We work in almost 100 countries, utilizing a holistic, multi-sectored approach that strengthens communities so they can become self-reliant. And counter-balancing our size is our ability to affect change in the lives of individual children, setting them on a course to life in all its fullness.
What's the most important thing you'd like our readers to know about World Vision?
World Vision is a child focused organization. Whether you sponsor a child at $39/month, or contribute $25,000/year, your partnership enables us to impact the lives of children who are living in some of the poorest places on earth. As I have frequently seen, the giver often receives the gift of joy, knowing he/she is helping fuel the dreams of a child who happened to be born into poverty.
Thank you so much, Jeff, for your concern and commitment.
If you are interested in helping World Vision achieve their goals contact them at www.worldvision.org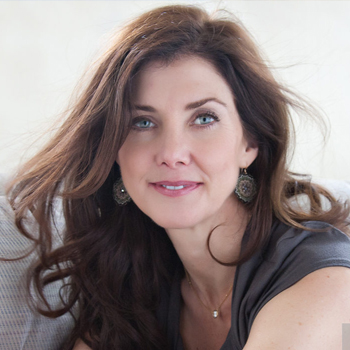 By JEAN TREBEK
Jean is a Professional Religious Science Practitioner, Reiki Master and Sound Healer. She grew up on Long Island, NY, and now lives in Los Angeles. She has two wonderful adult children, Matthew and Emily, with her beloved late husband, Alex.  Jean enjoys taking long walks, watching movies, and traveling. She is very grateful for her family, friends, Luna (the dog) and good coffee.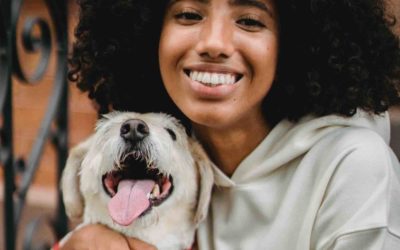 Part 1 of Kathlene McGovern's 2 part series on the best and safest ways to travel with your furry friends!
Dove Rose give us ideas on how to stay curious! Keep it Fresh in the Kitchen, on the Drive and in your Life. New ideas to keep our mind alive!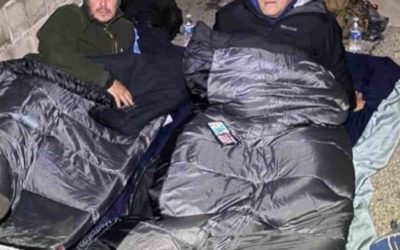 Ken Craft of Hope of the Valley lives unhoused on the streets of the San Fernando Valley for 100 hours and shares the challenges, insights and struggles he faced on this journey.