Words & Warmth provides warm, handcrafted items to children and families in urgent need.
July.
Independence Day.
Freedom.
A very big concept.
And yet Freedom can also be so personal and very intimate.
We were introduced to Kathy Karlic, one of those down-to-earth women warriors, who is taking big steps to help foster families. She understood the emptiness that travels with a child when they have very little and, in some cases, nothing to call their own. Kathy wants every child that is entering into foster care to feel loved, so she is growing Words & Warmth. This incredible non profit donates handmade items to children and families in need.
It all began when Kathy and her daughter, Katie, started to knit together.
They enjoyed spending time together and began donating the scarves they made together to St. Luke's Mission in Buffalo. Their family and friends started to get involved when they saw the love that Kathy and Katie were spreading. Soon they had a fleet of volunteers including church groups, Girl Scout troops, school groups and corporate teams making and donating handmade items. And Kathy can proudly announce that the number of donated items now exceeds 2500 items and will reach 3000 by year end.
 It is such a beautiful thing to witness someone take their passion and turn it into com-passion.
Kathy and all her volunteers have made such a difference in the lives of so many children. As Ashley Nieves, Volunteer Engagement Officer of the Alexander Youth Network in Charlotte puts it, "Volunteers need to know what an impact these blankets make. Kids often come to us with no belongings. They may be trauma victims, coming out of foster care, or hospitalization. Giving a child something tangible, cozy, and new in their greatest moment of need provides immediate comfort, and inspires hope."
Words & Warmth loves donations of new, handcrafted knit scarves, fleece blankets, homemade teddy bears… then they attach notes with little missives about hope and inspiration for the children.
So, Freedom…
For a child, freedom from loneliness and freedom from feeling separate is so important.
The freedom that comes with knowing that this blanket, this scarf, these words are yours, truly yours can be so liberating and life changing.
Thank you Kathy!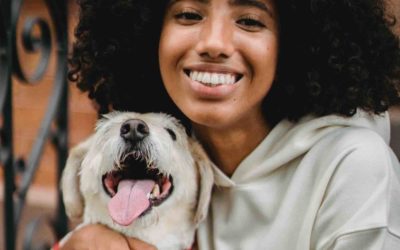 Part 1 of Kathlene McGovern's 2 part series on the best and safest ways to travel with your furry friends!
Dove Rose give us ideas on how to stay curious! Keep it Fresh in the Kitchen, on the Drive and in your Life. New ideas to keep our mind alive!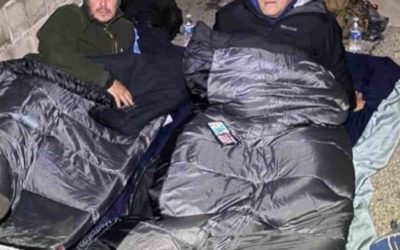 Ken Craft of Hope of the Valley lives unhoused on the streets of the San Fernando Valley for 100 hours and shares the challenges, insights and struggles he faced on this journey.