Can our friend, Ed Asner, change the world?
Yes, he's doing it right now! Ed is making a lasting mark through The Ed Asner Family Center. His dream of "an oasis of creativity in every special needs community" is growing by providing the "one stop shop for those with special needs and their families."
For years, many of us have known Ed Asner as his gruff, tough TV persona but the truth is that he has a heart of gold. And he's taken action to help a community in a big way…
… by creating a place of peace, kindness and love.
He feels great affection for his family, and those that have come through the doors of this Center. I spoke with his son, Matthew Asner, who co-founded and helps run The Ed Asner Family Center alongside his altruistic wife, Navah Paskowitz-Asner.
Why was 'The Ed Asner Family Center' created?
The Ed Asner Family Center was created by our family for all families. It was born out of a desire to fill a void in the special needs community. The Center was created as an oasis in the desert of special needs services to give the community arts and vocational enrichments, as well as mental health support. Our goal of The Ed Asner Family Center is to support the whole of the family, rather than just the individual.
Is 'The Ed Asner Family Center' for all special needs kids?
We serve all special needs. Autism, CP, Down Syndrome etc.
Tell me about Camp Ed, what makes it so special for the kids?
Camp Ed was created as a branch of The Ed Asner Family Center as a continuation of our day to day programs offered. All the workshops offered daily at the Center as condensed into a "camp day". This is an opportunity for constituents of The Ed Asner Family Center to come and enjoy a day at Camp Ed with their friends participating in workshops that excite them. We offer various art classes, music, dance, improv/acting, cooking, and much more. Each week we go on a field trip to a location that coordinates with our weekly theme. What makes Camp Ed so special is that regardless of what your disability is, we welcome everyone with open arms. There is a beautiful synergy that happens between the campers and the staff that shows that what we are doing is creating a safe, all inclusive space.
What's the most important thing we all need to know about the Center and autism?
The characteristics of autism vary widely from each person. At The Ed Asner Family Center we treat each individual with dignity and respect and honor their individuality and unique nature.
What is the difference between autism vs Aspergers?
Aspergers technically falls under a diagnosis of autism, although it is no longer diagnosed. In individuals that are classified as aspergers, it is rare to see significant speech delays and non-verbal individuals. Aspergers presents itself in more of the social areas.
Where can a child go to get tested and receive help?
The first stop is always your physician. There could be cause to have your child assessed through his or her school.  Depending on which state you live in, services are offered at a very early age.
 It is such a wonderful thing to witness the impact this center has on both the people who work there and those who visit.
Amy Faigin (Camp Ed and Center Instructor and Comic Book Art Specialist)
"I love working for the Ed Asner Family Center because it feels like a place where everybody is welcome and celebrated, and can have their needs met on their own level. It's a place where I can be safe and build a safer world for those like me.

I want folks to know that the Ed Asner Family Center is unique among these kinds of charities. They walk the walk. They prioritize the voices of those that they serve and create a space that can make REAL change in doing so. I feel as though the EAFC is uniquely capable of bridging the gap between autistic and cognitively diverse people, and those who love them."
Jill Creter-Harte (TEAFC Board of Directors and Autism Mom)
"'This is a little bit of Heaven'. That was how my daughter first described Camp Ed to me. But I didn't have to ask. I knew the moment she got  into the car. Her face was pink with excitement, her eyes sparkled with happiness, her smile was so alive and unrestrained. This was one happy kid! She has difficulty with language and is not a big talker, but she couldn't wait to tell me who was there, what they did, how much fun they had and how she couldn't wait to do it all again tomorrow. She had been to camp before, in fact, we had tried them all but I had never seen a reaction like this before. This was different.

What is it that makes Camp Ed so special? I think it's like a treasured family recipe that once served, just feels like home. A secret sauce of the most caring and loving staff, engaging activities and enrichments, countless social opportunities, unique field trips (surfing!) and the beauty of the Center itself. All I know is that there is magic that happens there. I'm so grateful to have found Camp Ed. My daughter described it perfectly on that first day. It truly is a little bit of Heaven."
At a time when so much is going on in the world that can pull us apart, it is beautiful to see people coming together to create environments that truly make a difference in the lives of children.
Thank you Ed and Family!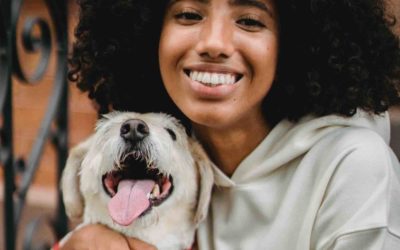 Part 1 of Kathlene McGovern's 2 part series on the best and safest ways to travel with your furry friends!
Dove Rose give us ideas on how to stay curious! Keep it Fresh in the Kitchen, on the Drive and in your Life. New ideas to keep our mind alive!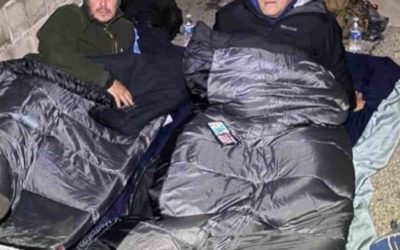 Ken Craft of Hope of the Valley lives unhoused on the streets of the San Fernando Valley for 100 hours and shares the challenges, insights and struggles he faced on this journey.