Living Unhoused for 100 Hours
The Trebeks and The Hope of The Valley Rescue Mission have a close relationship. The Trebeks were so impressed with the work that Hope of the Valley is doing they decided to help support Ken and Laurie Craft's vision for a large full service family center in Northridge, currently under construction and aptly named the Trebek Center.
When Ken decided to spend 100 hours unhoused on the street, Jean knew she wanted all of us in the insidewink family to learn more about his journey.
In December, Ken Craft and the President/ CFO of Hope Of The Valley, Rowan Vansleve, went out and lived on the streets in the San Fernando Valley. Ken shared with us some photos and some thoughts about his week on the street.
**A note on the pictures you will see in the article – Some photos were taken by Rowan and/or Ken. Other times, a  film crew of a small group of freelance videographers and a freelance producer were present. They were only with Ken and Rowan for some parts of the day and/or night. They did not help Rowan or Ken nor did the involve themselves in the process.**
"I have been involved in homeless services for nearly 20 years.  I always do my best to be empathetic to the needs of others, but in reality, I have never been unsheltered or gone without. I have lived a privileged life.  I felt it was time that I walked a mile in the shoes of those I care so much about and advocate for."
– Ken Craft, December 2021
First off, Ken, thank you for sharing your story. Could you tell us briefly – what is Hope of the Valley?
My wife, Laurie, and I founded Hope of the Valley (HOTV) in August 2009. As a leading housing and homeless services provider, Hope of the Valley Rescue Mission strives to prevent, reduce and eliminate poverty, hunger and homelessness by offering immediate assistance and long-term solutions. Hope of the Valley was started as a direct response to the increased number of people experiencing homelessness in Los Angeles.
The "shock to the system" of being on the street sets in for Rowan and Ken- made even more challenging by the rain. As they walk looking for a place to get warm and charge their cell phones, they feel completely drained, cold and sweating all at the same time.
Can you share some of the details of your experience on the street…for instance –
What did you actually take with you?
We wanted the experience to be as authentic as possible.  I had no advanced knowledge of where I would be dropped off so there was no advanced planning.  Myself and Rowan, our President and CFO, were given a toothbrush, a pair of underwear,  a tiny bit of toilet paper and $5.00 each to last the entire week or 100 hours. We did not have blankets or a tent…just the clothes on our back.
Oftentimes, when someone becomes homeless, they do not have time to prepare, they are thrust into the cruel reality of an unsheltered life.
Where did you go?
After some instructive words of encouragement by three formerly homeless men, who are now all employed with Hope of the Valley, we got into a Van and were driven to an undisclosed location.
They dropped us off at the Granada Hills Rec and Park Center. By the time we exited the vehicle, it had already begun raining…the leading edge of a pacific storm.  We knew we could not stay there because there was no place to stay dry, so we ran to the nearest freeway overpass, the 118 freeway and San Fernando Mission Road.
Our first night was miserable as temperatures dropped into the 30's and we had no blankets or tents.  I nearly tapped out at 4am because I could not stop shivering.  Instead, I ran to a donut shop that was open and stayed there for a couple hours.  I slept no more than 45 minutes the first night.
Rowan describes the nights as "brutal" yet "eye-opening". Ken woke up many times shivering until woken at 4:00 am when the truck they were sleeping near started its engine. The noise, the cold, the exhaustion of walking just this single mile in others' shoes is really taking its toll on Rowan and Ken.
Where did you sleep?
Each night we slept in a different location.  The first night we slept under the freeway overpass at the 118 Freeway and San Fernando Mission Road. 
The second night we slept behind a church property on LAUSD property between a semi-truck and sea container, that is until 4:30am when the driver of the truck pulled it out leaving us exposed. 
The third night we slept behind the Granada Hills Library, until a security guard kicked us out at 4am and finally, the last night we slept in an abandoned wrecked vehicle in a parking lot near Reseda and Nordoff.  Night time was the worst.  I felt vulnerable and at risk with no walls or locking doors to protect me.   
Where did you find food..what did you eat?
As you can imagine, $5.00 does not go very far when trying to eat.  We spent 1/2 of our combined $10.00 the first morning on hot coffee.  The rest of the week, we had to beg for food and money. 
I would approach people and tell them I was not asking for money, but I had not eaten and asked if they would buy me some food.  We saw some amazing generosity as people purchased us needed food.  One night I walked into the Pizza Cookery hoping to find a leftover slice of pizza. The manager saw me and asked what I was doing.  She had compassion on me and cooked me and Rowan our owna pizza. We also ate peanut butter and jelly a couple of times
How long did you do this for?
100 hours…from Monday evening to Friday evening.
RELATED: The Farrah Fawcett Foundation – A Focus on Cancer Research And Support
The rain and the cold (38 degrees) continue to make the  nights a real challenge. Ken and Rowan search for a place with an awning that in relatively dry and protected from the elements. Again they were woken in the dark of night by security.
What was the most challenging aspect of being homeless?
Trying to find a place to sleep.  The streets are inhospitable.  We would spend hours trying to locate a place to bed down for the night only to be woken up by security or have things thrown at us. 
The cold was also unbearable.  People forget how cold sunny Southern California can get.  Life improved when we were able to purchase sleeping bags with a $50.00 gift card given to us by a generous real estate broker from Park Regency.
Was there anything from your experience that you did not expect, be it a negative or positive thing?
I was surprised how quickly I deteriorated living on the streets.  My physical appearance and mental aptitude degraded.  I had a hard time thinking coherently and going 5 days without much sleep, little food and no shower does a number on the body. 
It seems after only two days, I morphed into what people see on the streets every day, an unhoused homeless person.  When I really looked (and smelled), like someone who was unsheltered, people would avoid me, look away, and judge me based on my clothes, not the character of my heart.  We were kicked out of a shopping center parking lot for no other reason than the fact that we looked homeless.
Another long night battling cold and the winds, Ken and Rowan end their week unhoused on the steets of the San Fernando Valley. The struggle and the challenges to do simple things such as use a bathroom, charge a cell phone, sleep became almost insurmountable at times.
What is your take away from this experience?
The streets are no place for anyone to live.  Shelter is a human right just as education is.  We must create emergency shelter for those who need and want it.  We cannot leave people on the streets while attempting to build enough permanent, supportive or affordable housing.  The longer people stay on the streets, the worst they become, both physically and mentally.
Sanity, sobriety and safety are all at risk living unsheltered on the streets of Los Angeles.  We must bring people indoors, stabilize them, address the underlying issues that led to their homelessness and do all we can to get them permanently housed and employed.  If they are unable to work due to severe physical or mentally disability, we must link them to public benefit and get them into some form of suitable long-term housing now.  It is cruel and inhumane to leave people on streets.
Hope Of The Valley
PROVIDING LIFE ESSENTIAL SERVICES TO THOSE IN NEED.
Visit their website to learn more.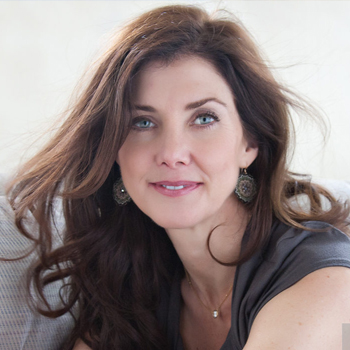 By JEAN TREBEK
Jean is a Professional Religious Science Practitioner, Reiki Master and Sound Healer. She grew up on Long Island, NY, and now lives in Los Angeles. She has two wonderful adult children, Matthew and Emily, with her beloved late husband, Alex.  Jean enjoys taking long walks, watching movies, and traveling. She is very grateful for her family, friends, Luna (the dog) and good coffee.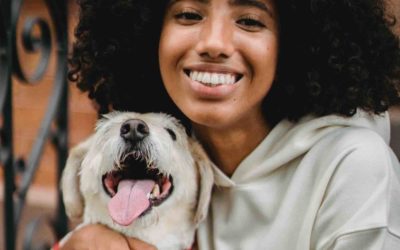 Part 1 of Kathlene McGovern's 2 part series on the best and safest ways to travel with your furry friends!
Dove Rose give us ideas on how to stay curious! Keep it Fresh in the Kitchen, on the Drive and in your Life. New ideas to keep our mind alive!
Jean shares a recipe for an absolutely delicious banana cream pie. It's smooth and tasty, just perfect for an after dinner treat!