Clean Water… something that many of us take for granted… yet there are people all around the world suffering from water vulnerability.
A trio of women decided to do something about it and created The Waterbearers, a non-profit organization that helps bring clean water to in-need communities.  Their efforts have been life changing for so many.
We spoke with Jane Brinton, one of the founders of The Waterbearers and was so taken with the organization, their work and their apparent commitment to make things better for women around the globe that we are honored to present their story.
Here's Jane…
Who are the founders of The Waterbearers and how did organization begin?
The Waterbearers was co-founded: by myself, Jane Brinton, Erin Toppenberg, and Spryte Loriano (emerita)
The Waterbearers began as an idea when Spryte and I met in Ecuador. We shared our individual experiences of West Africa and recalled seeing women walking to fetch water that was contaminated. Simultaneously, we said "water bearers" and took this as a sign to take action.
In 2016, The Waterbearers launched its first fundraising campaign to Get One Million People Access to Clean Water by World Water Day, March 22. We inspired 100 women from around the world to accept our 30-day challenge. We were encouraged by the initial response with the potential to impact 320,000 lives. That impact had almost doubled by the second year, with all proceeds going directly to partner Waves For Water. By September 2017, The Waterbearers began to operate as a US-registered 501(c)(3) charitable organization under co-founders Jane Brinton and Erin Toppenberg.
The Waterbearers campaigns and donor support have helped to fund clean water initiatives in 33 countries through strategic partnerships, in-country organizations, and local community leaders. We have traveled to some of the most remote places on Earth, bringing clean water solutions to those in need.
"The Mission of the Waterbearers is to inspire women who have access to clean water to get it to those who do not."
—Jane Brinton,  Executive Director & Co-Founder, The Waterbearers
Please tell us about the current programs going on at The Waterbearers?
Currently, our programs include Ecuador, Sierra Leone, Zimbabwe, and Haiti.
During a natural disaster, we respond with relief efforts where and when we can.
After the recent horrific earthquake in Haiti, we knew that the number one priority was safe drinking water. Because we already had a partner, Waves For Water, in place, we could respond to this most critical need for safe water with "Buckets of Love," including a *Sawyer filter kit, food and hygiene essentials.
However, emergency relief only provides temporary aid. It will take years to rebuild damaged water systems affecting more than 200,000 people, limiting their access to safe water for drinking and hygiene, putting them at risk of waterborne diseases.
Ecuador: In May this year, mudslides and torrential rain caused flooding in the Andes highlands near my home. Through donations and working with the provincial government we provided 100 clean water filter systems, and I met with 40 families who lost their homes. We also ran programs working with the local government and the University of Azuay to identify families in need and go out in the field to demonstrate to women how the clean water system works.
Sierra Leone: The Waterbearers has been working in partnership with The Village Link (TVL) in Sierra Leone since 2017, immediately following the country's worst natural disaster, a mudslide that killed 1141 people and left thousands homeless. This partnership continues today. A grant from Rotary International enabled 220 households to receive filters and safe sanitation. Now with seven rain catchment systems installed in the southern district of Bo, almost 20,000 people have been impacted.
Zimbabwe: In January 2021, we began communicating with Precious Nyadongo (pictured), a woman who leads her Sisters Connected Trust in Bulawayo, Zimbabwe's second-largest city. Precious told us about several communities that were in desperate need of water.
We have helped five communities by drilling boreholes closer to their villages, giving them easier access to water. Decades of drought in Zimbabwe have forced women and girls to walk further in search of water. This burden is placed on girls at 12 years old, who often walk 20 km a day to fetch water.
Girls do not have the opportunity to go to school because bringing water is their number one chore. Now with water easily accessible, they have time to be more productive and to study.
As a result of having clean water, Precious has started growing food for her community and is teaching women in other communities how to do this both as a necessity and as a viable micro business down the line.
Jane, what do you personally spend most of your time doing for The Waterbearers?
As Co-Founder and Executive Director and "chief cook and bottle-washer," I wear many hats.
I spend my time thinking of ways to raise awareness and manifest the donations needed to continue our work. I create new fundraising campaigns, design graphics, edit videos to post on social media and write a monthly newsletter to keep donors engaged.
As the primary contact person, I respond to new requests and communicate with our in-country partners regarding current projects. As only two of us handle day-to-day activities, it's pretty much roll up your sleeves and get the job done.
The "Aha" Moment That Made The Difference
Can you give an example of how this organization makes a difference?
As a women-led organization, The Waterbearers, at its heart, holds the simple intention to bring clean water, light and love to those in dire need. Each year, we raise women's consciousness globally through our awareness campaigns, thereby energizing women grateful for their privileged ease of access to water to help those who lack this human right.
In February 2020, I was in Sierra Leone, and Erin was in Uganda before the COVID lockdowns.
By establishing partnerships and building relationships worldwide, and by taking time to connect with communities, we gain a better understanding and love for each other.
The success of our program in Sierra Leone is based on this love and compassion.
What inspires you about The Waterbearers…can you share a specific story that has touched your heart?
What inspires me about The Waterbearers is how it started. The aha moment when I suddenly realized that a spark of creativity could cause women to act and lead to helping millions of people get access to clean water.
I have been doing this work for seven years and meeting people worldwide, but the one instance that touched my heart so profoundly was entering the home of four young girls in a slum area of Nepal.
The youngest, three-year-old Priya, sat on a swing outside. Their 32-year old mother had died just three weeks before we arrived from drinking contaminated water. The father was physically disabled and unable to work, so the three teenage girls cared for the family. Partnering with The New Hope Charitable Children's Home, an organization that runs an after-school study program, a water filtration system was installed, and we provided 100 households with a filter.
Now, I sponsor Priya each month to attend an English-speaking school to help her get ahead in life.
Globally, more than 1.42 billion people, including 450 million children, live in areas of high, or extremely high, water vulnerability, according to new analysis released by UNICEF.
This means that 1 in 5 children worldwide does not have enough water to meet their everyday needs.
 – According to UNICEF (March 2021) 
Please consider making a donation to The Waterbearers today on their website.
What are The Waterbearers future goals?
Africa has shown us what can be achieved through the ripple effects of water.
By providing communities with access to clean water near their homes, the women and girls no longer have to walk long distances. With easy access to water and our proposed seed program, a community can grow crops providing each family with nutritious food and an opportunity to sell the excess harvest to create an income.
The ripple effect from clean water and sanitation means healthier families, and more time to be productive or study. The extra money they earn can help pay the school fees for each girl, empowering women and girls in the process.
We hope to team with other organizations to help replicate this program.
Is there anything that you wish more people knew about this organization and how can people get involved? 
We began as a movement to inspire women through action, love and care for others. Our three pillars are Women, Water and Wisdom.
Women: We support all women who take ownership of their divinity and re-awaken their true strengths and intuitive nature. When women are empowered, they become an essential ally in protecting water, the environment, as well as their families.
Water: When we respect and fall in love with water, we stop taking it for granted. When we savor water both in our bodies and on earth, we change our relationship to it and each other.
Wisdom: We need to embody compassionate leadership that inspires unity with loving, generosity, appreciation, and respect for the planet.
The best way to get involved is to become a Waterbearer and fundraise or donate monthly by joining The Waterbearers Circle.
Even sharing our stories on social media will help our organization grow. https://thewaterbearers.org/get-involved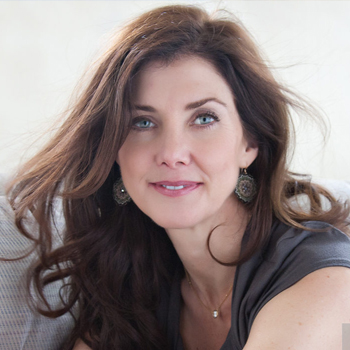 By JEAN TREBEK
Jean is a Professional Religious Science Practitioner, Reiki Master and Sound Healer. She grew up on Long Island, NY, and now lives in Los Angeles. She has two wonderful adult children, Matthew and Emily, with her beloved late husband, Alex.  Jean enjoys taking long walks, watching movies, and traveling. She is very grateful for her family, friends, Luna (the dog) and good coffee.
"I lose patience with those who preach being in the moment as if it's always a pleasant thing. It's not and that's OK."—Dr. Elvira Aletta
Helpful tips to move forward with the college application process now that Covid-19 has changed the  rules of the game.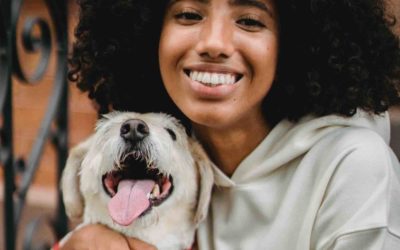 Part 1 of Kathlene McGovern's 2 part series on the best and safest ways to travel with your furry friends!
Dove Rose give us ideas on how to stay curious! Keep it Fresh in the Kitchen, on the Drive and in your Life. New ideas to keep our mind alive!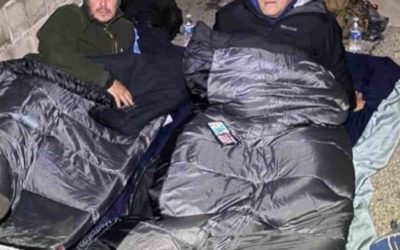 Ken Craft of Hope of the Valley lives unhoused on the streets of the San Fernando Valley for 100 hours and shares the challenges, insights and struggles he faced on this journey.