A Vision of Equitable Education
"Learning Rights Law Center fights to achieve education equity for underserved families in Los Angeles and surrounding counties… by providing free and low-cost legal representation, advice, advocacy and training to children, their families and communities who, as a consequence of disability or discrimination, have been denied equal access to a public education."
At their annual gala, Learning Rights Law Center honored my friend, Ed Asner's son, Matthew Asner. Alison and I attended the event and had a wonderful time.
Then, Alex and I gave a financial donation in recognition of the good works that Learning Rights does. As time went on and I became more involved, I found myself on their advisory council which proved to be a real eye-opening experience for me. I got to see what goes on behind the scenes in so many schools and the vital assistance that Learning Rights provides.
I asked one of the co-founders and the current executive director of Learning Rights Law Center, Janeen Steel, to answer some questions to help shed a light on this wonderful organization.
Here is Janeen:
"I founded the organization in 2005, along with a generous Board of Directors. It has always been a personal project for me, and always will be."
—Janeen Steel
How did Learning Rights Law Center come about?
Learning Rights Law Center (LRLC) began as an idea when I was in law school. In 1998, I developed the Learning Rights Manual – a guide to the civil rights of students in the education system. But I was lucky to even be in law school. I dropped out of high school because learning for me was a mystery. I struggled for several years and finally enrolled in community college. Thankfully, a professor suggested I get assessed for a learning disability.
After publishing the Learning Rights Manual, I spent the next five years becoming an expert in special education law and advocacy for low-income families. The need was so great that in 2005 we opened Learning Rights Law Center with a simple mission: ensure that all students receive an equitable education.
The Education Rights Clinic
Through in-person, one-on-one meetings, Learning Rights counsels and advises parents and develops individualized action plans that each parent can use to address their child's education issues.
RELATED: As one of Los Angeles' best college counselors, Anne Cochran changes lives every day
Why was Learning Rights created?
After I was diagnosed with a learning disability, I discovered my purpose in life. I was determined that no child go through what I went through – decades of failing grades, low self-esteem, and a potentially lost future. I created Learning Rights to fill an important gap in legal services for families like mine – Learning Rights is the only non-profit legal services organization focused exclusively on education law.
Training Individuals for Grassroots Education Reform (TIGER)
is a hands-on, self-advocacy program designed and taught by Learning Rights.
RELATED: 10 Curious Things Parents Do To Mess Up Their Kid's College Journey
Tell us about Learning Rights Law Center's current programs
Learning Rights' primary programs are our Education Rights Clinic, TIGER Parent Training, and Legal Advocacy Program. The Education Rights Clinic counsels and advises low-income parents and develops individualized action plans that each parent can use to address their child's education issues. These meetings take place at our offices or at specific sites in the areas we serve.
In 2018, Learning Rights helped more than 2,800 low-income parents, children with disabilities and other family members or community stakeholders through this self-help program.
TIGER (Training Individuals for Grassroots Education Reform) – is a year-long program that helps low-income parents and other caretakers advocate for their children with disabilities, while also bringing about social change within the education system. Legal advocacy helps families enforce their right to directly communicate violations of education law to key school district administrators, or state and federal government agencies. By taking unresolved conflicts out of the individual schools and into administrative bodies charged with ensuring compliance with the law, students get another chance to obtain education access before having to resort to litigation.
In 2018, Learning Rights filed a total of 92 Requests for Administrative Hearing. We obtained $4.7 million worth of education services for our students.
What are your goals for the next 5 years?
My goal for Learning Rights is to see it sustain the remarkable growth it has undergone in the last few years. I'm very proud of how far the organization has come – our services encompass every aspect of education advocacy; advice, self-advocacy, training, and legal representation. In five years I want us to be providing these services more efficiently to as many families as possible.
TIGER's cornerstone project is its unique and intensive Beginning TIGER special education advocacy training.
Families meet once a month for 11 months and are taught by education advocates, attorneys, and professionals.
What do you personally spend most of your time doing for the organization?
For years I have been overseeing our litigation and advocacy efforts. This includes filing cases, supervising attorneys, and advocating on behalf of parents and students.
Can you give an example of the way Learning Rights makes a difference?
The past few years we've been representing a pair of twins from Oxnard who were struggling in school. They were in the fifth grade, but couldn't read or write. When I met them, they had been in school for five years but could hardly write their names. Their mother knew something was wrong – she suspected the girls had autism and repeatedly asked the girls' school for help. We stepped in and advocated for them to receive assessments, and later, special education services. Only a few months later, the girls were thriving. They are reading, writing, and working on math homework. Their mother told us it's made a world of difference. We've pursued similar support for dozens of other students from Oxnard who were treated similarly by their schools, and filed a class action lawsuit on their behalf. It's been incredible to help so many families while simultaneously helping prevent future students from experiencing anything similar.
TIGER
Supports 4 parent-to-parent community groups designed specifically for parents who face special education advocacy challenges.
What inspires you about Learning Rights Law Center, perhaps a specific story you can share?
In 2005 we held our first training for parents on education law. We had 10 parents in our office and asked them, "What do you want to know about special education?" Their questions became the backbone of our TIGER Program, which just graduated 300 students from our 2019 classes. I never would have thought we would be able to help so many parents from all over Los Angeles, but I'm so proud of what that program has become.
A month-long campaign, collecting donations of all forms to support Learning Rights Law Center and their mission.
Is there anything that you wish more people knew about this organization, and how can people get involved?
Education intersects with almost every major social issue we are facing in America. Poverty, racism, homelessness, healthcare, and criminal justice are all intertwined with the services that students receive in school. Improving education equity is an integral piece of securing social justice in Los Angeles.
I wish more people knew how committed our staff are and how hard they work to make that happen.
Readers can come volunteer in our office! Our Education Rights Clinic is always in need of volunteers to interview parents. You can apply to volunteer here.
The Learning Rights Law Center
The Learning Rights Law Center (LRLC ) provides free and low-cost legal representation, advice, advocacy and training to children, their families and communities who, as a consequence of disability or discrimination, have been denied equal access to a public education.
Visit their website to learn more.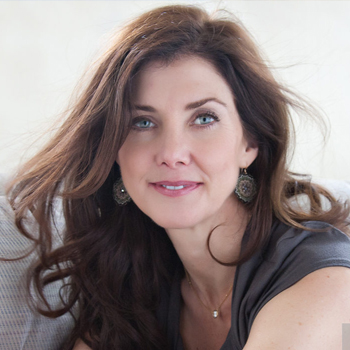 By JEAN TREBEK
Jean is a Professional Religious Science Practitioner, Reiki Master and Sound Healer. She grew up on Long Island, NY, and now lives in Los Angeles. She has two wonderful adult children, Matthew and Emily, with her beloved late husband, Alex.  Jean enjoys taking long walks, watching movies, and traveling. She is very grateful for her family, friends, Luna (the dog) and good coffee.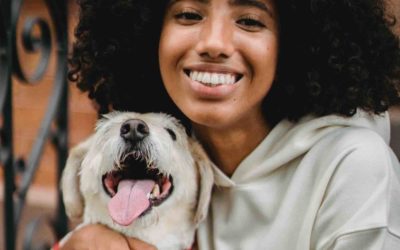 Part 1 of Kathlene McGovern's 2 part series on the best and safest ways to travel with your furry friends!
Dove Rose give us ideas on how to stay curious! Keep it Fresh in the Kitchen, on the Drive and in your Life. New ideas to keep our mind alive!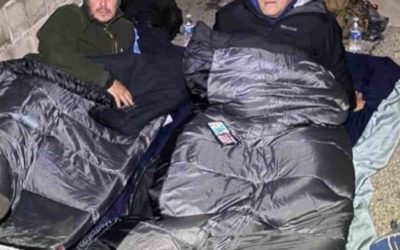 Ken Craft of Hope of the Valley lives unhoused on the streets of the San Fernando Valley for 100 hours and shares the challenges, insights and struggles he faced on this journey.