Tranforming Lives
Passion, Equality & Access
Elimu Girls is all about empowering women through teaching them how to sew in order to be financially independent, which assists them in being perceived as a worthy part of their community. My friend, Paul, introduced me to Cindy from Elimu Girls because he knew that I would be interested in supporting this charity. 
Cindy Rodriguez is a second-generation Latina woman living in Southern California. Her family stories chronicle the lives of the poor Mexican immigrants who worked at the Simons Brickyard in Los Angeles, CA. She feels a sense of connection with the poverty-stricken teens in rural Kenya, as they were both given a second chance at life through education and empowerment.
Cindy is the founder of Elimu Girls (a division of Elimu-USA), a 501(c)(3) established in 2013 to equip girls with the skills to transform the outcomes of their lives. She's a former teacher and administrator with an MA in Curriculum & Instruction and an MA in Education Leadership.
Her passion for human rights, gender equality, and access to education led her to start this grassroots international organization.
"I hope your readers understand the difference one person can make. Each of us can impact genuine change for the less fortunate…Each of us can ignite the inner fire that craves purpose."
—Cindy Rodriguez, Founder Elimu Girls
The Mission of Elimu Girls
Elimu Girls empowers HER to become a community leader and entrepreneur with financial freedom, self-worth, and equality.
Please consider making a donation to Elimu Girls today on their website
Could you tell us why Elimu Girls was created?
We formed Elimu Girls to reach across the globe and extend a hand of compassion for women who aren't unlike others in different circumstances. We strive to help rural Kenyan teens in impoverished, underserved communities find a voice, choice, and bank account and elevate the quality of their lives.
Education, entrepreneurship, and empowerment disrupt the pattern of early forced marriages and break the cycle of poverty. We partner with and support a sewing college in Malindi, Kenya, that teaches the skills these amazing young women need to support their families and forge future possibilities for themselves. 
How did you become involved with Elimu Girls?
On my first trip to Kenya in 2012, I helped train teachers at Upendo Nursery School in a remote village called Sabaki. While there, I visited Heri Sewing College, and the memory of that day is crystal clear.
Upon entering the simple school compound, I beheld beautiful teens singing, laughing, and push-pedaling their way into a better life! It was overwhelming. Something shifted in me as I listened to each of their stories. They resonated with my own experiences and opened my eyes to our similar lessons.
Even though we'd lived very different lives, I felt as though the underlying feelings, challenges, fears, motivations, and desires they shared could be my own. Our human connection was strong, as we were all from poor backgrounds, and I realized just how connected we are all around the world.
What's most personal is often universal, and the day I met HER was the day I met myself. From that day, I promised I would advocate for HER and help as many girls as I could to live significant lives full of joy, fulfillment, and independence. HER story inspired me, and I returned home from that trip eager for the world to see HER and hear HER. With a newfound purpose, a lot of heart, and a ton of messy but intentional action, I started Elimu Girls and haven't looked back. It's my profound pleasure to do this work in the service of these young women. But it's not only for them. It's for all of us.
Cindy, what do you personally spend most of your time doing for this organization?
I spend most of my time as an ambassador and champion for these young women and the power they possess! I'm so passionate about amplifying their voices. I'm a natural connector who provides a direct line to young rural teens in need of opportunities, and my greatest pleasure is sharing authentic stories with donors who want to make an immediate difference.  
Passion found me in Kenya, and I love dreaming, building, and inviting others to join in this change-making journey. We're helping the Elimu Girls gain fundamental human rights and giving them the courage to educate their daughters, sisters, aunties, and moms. The ripple effect of this change is phenomenal.
I'm drawn to speaking engagements, partnerships, and collaborations that allow me to bring the Elimu Girls and their stories to the many wonderful and generous women and men worldwide. 
We're a boutique organization, which means everyone wears many hats, and I love the grassroots efforts of our entire team in Kenya. There are so many unsung heroes working behind the scenes and in the trenches, allowing us to support and effect genuine change for the Elimu Girls and beyond.
Can you give an example of how Elimu Girls makes a difference?
Our Elimu Girls' Program provides a safe space and transforms HER into a confident entrepreneur. We inspire HER courage and build HER self-worth through fellowship, storytelling, and song.
One of our greatest assets as a grassroots organization is that our teachers have similar backgrounds and are from the same kinds of villages as our girls. They understand HER cultural challenges of becoming a child bride and the threat of female genital mutilation, among many others.
We show HER how to find her voice, power, and worthiness through role-modeling and mentorship, allowing her to break thru cultural barriers. This mindset shift alone can alter societal norms and alter the story not only for HER but for future generations.
When she graduates, she receives a sewing machine and a table. The next day she sets up shop in her village and radically shifts her position in the family. She's now seen as a role model, income-generator, and leader. This interrupts the pattern of early forced marriages and breaks the chain of perpetual poverty. Our program helps HER realize her full potential and increases the number of female-owned businesses in rural communities.
What inspires you about Elimu Girls…can you share a specific story that has touched your heart?
In 2019, our ElimuGirls created an eight-piece collection for the Fall Paris Fashion Show. An LA designer named Shannon Ashford (of TomFooleryLA) worked with the girls for 30 days, and during that time, they formed a deep and beautiful bond. Can you imagine how excited these village girls were to showcase their talents on the world stage?
As they finished each garment, they modeled their works of art across the one-room sewing college, feeling as though they too were walking the runway. They sang, giggled, and sewed their way through those magical 30 days.
On the eve of the Paris Fashion Show, they huddled around one TV and watched their collection glide across the red carpet in the Petit Palais. Tears, laughter, and sheer jubilance filled the room.
This experience forever changed everyone involved. We saw how dreams can come true when you put your heart into something. 
When things get tough or when I feel uncertain about the right next step for Elimu Girls, I return to that moment and I'm filled with the inspiration and the conviction to keep dreaming bigger and finding new ways to elevate HER voice.
How has COVID-19 affected your daily operations?
Covid especially affected the rural communities of Kenya. Throughout the pandemic, Kenya experienced three separate government shutdowns during which our girls had to return to their remote villages, making them vulnerable in an already harsh environment of sexual abuse, early pregnancy, and the certainty of becoming a child bride. Our organization rose to the occasion and helped the girls return to the college safely. Because we're so small, we could pivot quickly. We shifted our students from learners to makers.
We started by producing masks. The girls were incredibly efficient and loved the challenge. This got us thinking about designing a product we could sell in the USA and Canada. So, we tried our hand at designing our first-ever handmade dolls. The girls named them Pendo Dolls, which means love in Swahili.
We made mini versions of the Paris Fashion Show Designer dresses and selected three all-star students to model the dolls after: Nancy, Prisca, and Carol. Creating rag dolls from start to finish was a true test of resilience. Through bobbling heads to crooked smiles, each girl kept honing her new skills and adjusting the design until they landed on a final product ready for the USA market. The Pendo Doll became a symbol of hope and they've made a significant splash around the world.
Covid has a silver lining for us. It provided the focus time the girls needed to go from students to entrepreneurs. We could continue our baseline of support while stretching ourselves to try new things. Grit, resilience, trust, and belief are forever etched into the story of our beloved Pendo Dolls.
What are Elimu Girls' future goals?
This is an exciting question! We'll be establishing a self-sustaining social enterprise model for our alumnae to produce their Pendo Dolls and other artisan products for the Kenyan & US markets. We will split the production cycle between the Artisan Makers' Space and the remote villages. Elimu Girls will support the sales, marketing, training, quality assurance, and distribution of the products. And we plan to pursue an all-girl's Trade and Tech college that will feed into a Pendo-Doll Making Headquarters.
We also plan to offer the first East African doll-making workshops, digital learning, and other craft-related entrepreneurship classes. These programs will inspire women all over the globe to start small businesses and shape their own futures, regardless of their circumstances. We genuinely believe the Elimu Girls' model raises all girls around the world.
Is there anything that you wish more people knew about this organization? And how can they get involved with Elimu Girls?
Yes, I hope your readers understand the difference one person can make. Each of us can impact genuine change for the less fortunate. There is a concept called the power of one. Within each of us is the power to move mountains, and the tribe will follow because they pick up on our energy. That energetic exchange is contagious. Each of us can ignite the inner fire that craves purpose. 
Our girls are seeking a better life and we can help them bust the door open. Every contribution matters and adds up to a colossal change in HER life. Our program exists to empower young women in Kenya and encourage women all over the world to lock arms and raise each other up.
Anyone anywhere can get involved.
There are so many ways, and everything makes an enormous difference. They can:
1. Donate to our cause, www.elimugirls.com 
2. Shop on our website for Pendo Dolls or Paper Dresses, https://elimugirls.com/shop/
3. Collaborate and partner with us (please reach out to connect!) [email protected]
4. Join our Ambassador Program, Coming Fall 2021
5. Start a fundraising campaign
6. Hire me for speaking engagements, [email protected]
7. Follow us on social media: 
IG: https://www.instagram.com/elimugirls/
FB: https://www.facebook.com/elimugirls
8. Share HER story with friends, family, and colleagues!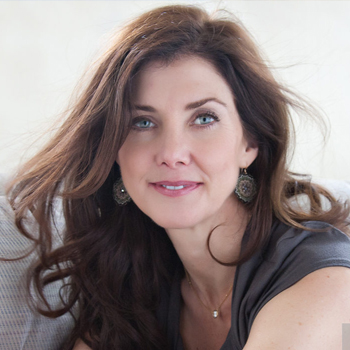 By JEAN TREBEK
Jean is a Professional Religious Science Practitioner, Reiki Master and Sound Healer. She grew up on Long Island, NY, and now lives in Los Angeles. She has two wonderful adult children, Matthew and Emily, with her beloved late husband, Alex.  Jean enjoys taking long walks, watching movies, and traveling. She is very grateful for her family, friends, Luna (the dog) and good coffee.
"I lose patience with those who preach being in the moment as if it's always a pleasant thing. It's not and that's OK."—Dr. Elvira Aletta
Helpful tips to move forward with the college application process now that Covid-19 has changed the  rules of the game.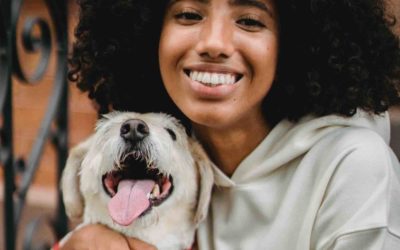 Part 1 of Kathlene McGovern's 2 part series on the best and safest ways to travel with your furry friends!
Dove Rose give us ideas on how to stay curious! Keep it Fresh in the Kitchen, on the Drive and in your Life. New ideas to keep our mind alive!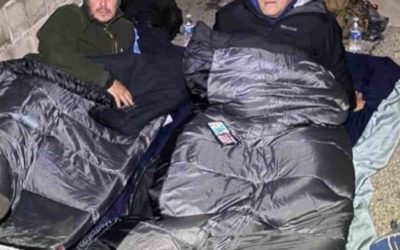 Ken Craft of Hope of the Valley lives unhoused on the streets of the San Fernando Valley for 100 hours and shares the challenges, insights and struggles he faced on this journey.