Alex and PanCAN CEO/President, Julie Fleshman, at the Purple Stride walk held in 2019
Please consider making a donation to PanCAN today on their website.
WAGE HOPE
PanCAN – a success in the business of support
When I look back at this photo of Alex and Julie from two years ago, I remember thinking what an extraordinary organization to totally dedicate themselves  to helping patients dealing with this disease, pancreatic cancer.  I recall walking with patients that were diagnosed over twenty years ago, ten years ago, and like my husband at the time, diagnosed very recently.
During the walk, people could not give PanCAN enough praise for the work they are doing to support patients, caregivers and their families. I was able to reach out to Julie Fleshman and ask her a bit about herself and this inspiring organization that she created.
How and why did the PanCAN organization come about, who are the founders?
PanCAN was founded in 1999 by Pam Acosta Marquardt after losing her mother to pancreatic cancer following a six-month battle. After discovering there was no organization dedicated solely to fighting the disease, Pam was determined to do something to ensure that patients and families had a place to turn to for information, resources and hope and she's still an integral member of the PanCAN team today.
"Today there is a robust pancreatic cancer research field and new scientific advances being made at a faster rate than ever before. PanCAN has played a critical role in these developments."
— Julie Fleshman, CEO and President, PanCAN
How did you personally become involved?
My father was diagnosed with pancreatic cancer in 1999 and he died just four months after his diagnosis. At the time I was angry, and I couldn't understand why my dad was given no options and why there was nothing more we could do to save his life. I learned about PanCAN after my dad died.  At the time, PanCAN was very small and didn't have any staff.  I reached out to volunteer. 
My volunteer position shifted into being hired as the first employee at the organization. Now 22 years later, I continue to be so incredibly inspired by the pancreatic cancer community – patients and their families, donors, volunteers and the amazing healthcare professionals and researchers. I love the fact that my role at PanCAN has allowed me to merge my interest in business and my entrepreneurial spirit with a cause I am extremely passionate about. 
What do you personally spend most of your time doing for this organization?
As president and CEO, I have the privilege of working with our various stakeholders – meeting donors that are passionate about changing the course of history for pancreatic cancer, patients and families that we serve through our patient services program, volunteers that provide their time and energy to further our cause, and the medical and research community committed to changing this disease.  I am also inspired by our incredible staff team that are passionate and devoted to changing patient outcomes.
PanCAN is making Progress
What are PanCAN's goals for the next 5 years?
Our vision is to create a world in which all patients with pancreatic cancer will thrive. We have set bold goals that by 2030 we want to double the five-year survival rate for pancreatic cancer to 20%, raise $80 million annually and increase the visibility of PanCAN and pancreatic cancer in the United States.
Back when my father (in the photo with Julie at her graduation) was diagnosed, the pancreatic cancer landscape was quite different from today. Very little was known about the disease, only a handful of researchers were studying it and the five-year survival rate was just 4%. This year, the survival rate reached 11 percent. Although still unacceptable, we are making progress because of PanCAN's efforts.  This year alone we will fund over $28 million in research toward finding an early detection test for the disease and accelerating new treatments for patients.  In addition, we provide critical services to patients through our Patient Services program. 
We can't do any of this important work without the support of our amazing donors, so it's important that we continue to build awareness through national campaigns, media coverage, and strategic partnerships, and to reach more patients and families that desperately need our services. 
What inspires you about PanCAN –  perhaps share a specific program or a story that touched your heart?
Over the past 22 years, I have seen firsthand the incredible impact that volunteers and people that have been impacted by this disease have on our cause. I am honored to hear their stories and learn about the amazing people that have been touched by this disease.
I had the opportunity several years ago to travel to West Virginia to meet with one of our community advocates who lost her brother to pancreatic cancer.  She planned an entire day for me meeting with local officials, patients and families, and other PanCAN donors and volunteers.  I also met her young daughter who was learning the value of volunteerism through PanCAN.  I was so touched by their generosity of spirit and the important role that PanCAN plays in their life.  It is just one example of the amazing people that I have the opportunity to meet all over the country who contribute to the success of our mission.
How has this organization improved or evolved over time?
Over the last 22 years, I'm proud that we have grown from a staff of one with revenues of $228,000 to a staff of more than 170 and a budget of nearly $50 million. More importantly, the survival rate is now in double digits at 11%.
Over time, we have developed a comprehensive approach to fighting pancreatic cancer including funding groundbreaking research, providing comprehensive patient services, advocating in Washington DC for increased federal funding for the disease, and building a volunteer network across the country. It is critical to fire on all cylinders to move the needle on this challenging disease and improve patient outcomes. 
And it's working! 20 years ago, there were no researchers focused on pancreatic cancer and no services for patients.  Today there is a robust pancreatic cancer research field and new scientific advances being made at a faster rate than ever before. PanCAN has played a critical role in these developments. Our Patient Services is best in class touching more pancreatic cancer patients than any other institution in the world.  And we have built an amazing volunteer and donor community across the country – our PanCAN family. 
How can our readers get involved?
We need more funding and the community's support to continue our important work! Visit pancan.org to learn more about how to get involved and donate to the cause. 
Additionally, we recently announced we'll be back in person this year for PanCAN PurpleStride, the ultimate event to end pancreatic cancer, taking place across the United States on Saturday, April 30, 2022. PanCAN PurpleStride is the number-one way we raise funds to fuel the work we do for pancreatic cancer patients and families. Readers can visit purplestride.org to register for free for a walk event in their community and begin fundraising today! 
We were thrilled when Alex and Jean Trebek joined us at PanCAN PurpleStride in Los Angeles in 2019, along with friends and family from Jeopardy! forming "Team Alex" in his honor. We remain eternally grateful for the openness and honestly Alex Trebek displayed while facing pancreatic cancer. His candor helped transform the conversation around this disease and we will continue to honor him in the work we do for patients and families every day. 
Is there anything that you wish more people knew about the PanCAN?
PanCAN is an incredible resource for patients and families who are dealing with pancreatic cancer. Through trained Case Managers, PanCAN Patient Services provides free, in-depth and personalized resources and information about pancreatic cancer, including everything from helping patients find specialists, clinical trials they may be eligible for, diet and nutrition information and so much more. Anyone dealing with pancreatic cancer should contact PanCAN Patient Services for free resources today.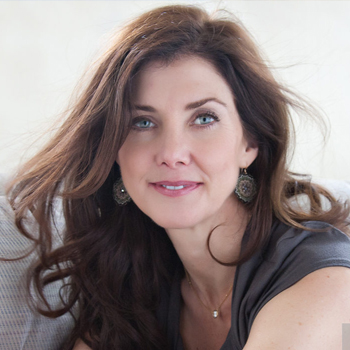 By JEAN TREBEK
Jean is a Professional Religious Science Practitioner, Reiki Master and Sound Healer. She grew up on Long Island, NY, and now lives in Los Angeles. She has two wonderful adult children, Matthew and Emily, with her beloved late husband, Alex.  Jean enjoys taking long walks, watching movies, and traveling. She is very grateful for her family, friends, Luna (the dog) and good coffee.
"I lose patience with those who preach being in the moment as if it's always a pleasant thing. It's not and that's OK."—Dr. Elvira Aletta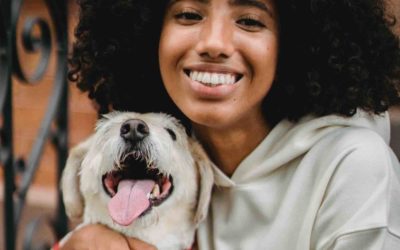 Part 1 of Kathlene McGovern's 2 part series on the best and safest ways to travel with your furry friends!
Dove Rose give us ideas on how to stay curious! Keep it Fresh in the Kitchen, on the Drive and in your Life. New ideas to keep our mind alive!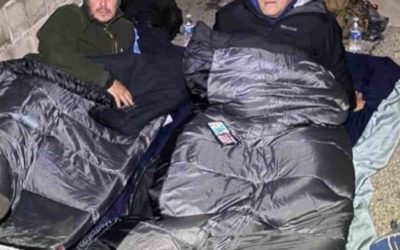 Ken Craft of Hope of the Valley lives unhoused on the streets of the San Fernando Valley for 100 hours and shares the challenges, insights and struggles he faced on this journey.