Photo by Tazpit. Courtesy of the City of David Archive
"The Ir David Foundation (Amutat EL-AD), a non-profit organization established in 1986, is dedicated to the preservation and development of the Biblical City of David and its environs."
My family and I have a wonderful relationship with Fordham University in New York City. About two years ago, we shared with them that we were planning a trip to Jerusalem. Fordham made contact with their friends at the City of David, so we were given the opportunity to take a memorable tour of these ancient grounds.
It was an unbelievable experience… when you think about all the history that took place in the area. It is such a vital part of our religious/spiritual narrative.
The IR Foundation has made a commitment to excavate, maintain and explore the City of David.
Here is the vice president of The Ir David Foundation, Doron Spielman:
Who are the founders of The Ir David Foundation, why was it formed and what is its mission?
The Ir David Foundation was founded by David Be'eri in 1986, who was joined soon after by Yehuda Maly. By that time, the area of the City of David –just south of Jerusalem's Old City Walls- was already understood to comprise the ancient and original city of Jerusalem, predating the current Old City walls by over 3,000 years. It is in this area that the majority of the Bible took place and was written, and it was also the site where King David established his capital in 1000 BCE.
Though numerous excavations had been undertaken since the City of David's rediscovery in 1867, there was no comprehensive framework or strategy for the site and its excavation; so Mr. Be'eri and Mr. Maly created the Ir David Foundation to serve as the operator, administrator, funding channel, and government liaison for the excavation, preservation, and maintenance of the City of David.
Welcome to the City of David
RELATED: Children's Burn Foundation: Saving Lives & Helping to Prevent Burns.
How did you personally become involved with the Ir David Foundation?
Prior to the City of David I was a business consultant for a high-tech company in Tel Aviv, and in 2002, in the course of my active military service during the Second Intifada, I became aware of a deep inner feeling of needing to do something that was more connected to the fabric of the Jewish people's history and future in the land of Israel.
At that time I met Mr. Be'eri and Rabbi Maly, and they offered me to be a member of the team and I made that decision, which is one of the best I've ever made in my life.
Jugs from the Herodian drainange channel.
Photo by Vladimir Neichin. Courtesy of the City of David Archive
RELATED: The Farrah Fawcett Foundation – Long time friend, Alana Stewart Focusing on Cancer Research And Support
Tell us about your current programs and future goals
The Ir David Foundation is committed to uncovering and sharing Jerusalem's long and storied past through four key initiatives: archaeological excavation, tourism development, neighborhood planning and coordination, and educational programming.
Uncovering Truly Significant Discoveries
The Israel Antiquities Authority has done a remarkable job in uncovering truly significant discoveries – transforming the way the world understands Jerusalem, its history, and the Bible – yet there is still so much of the site to be discovered and this in itself is very exciting. To date, remnants of fifteen different civilizations have been unearthed, and the stunning array of discoveries include jewelry, clay seals and pottery shards inscribed with the names of figures from the Bible, and thousands of coins from the Judean, Roman, and Byzantine periods. Until the current crisis, we had 8 excavations in progress, spanning from the Canaanite era (1800 BCE) through the First (1000 BCE – 586 BCE) and Second (515 BCE – 70CE) Temple eras and up to the modern day.
Herodian Road, photo by Koby Harati. Courtesy of the City of David Archive
Givati Parking Lot Excavation, photo by Koby Harati. Courtesy of the City of David Archive.
Jerusalem-Based Educational Experiences
We also run a number of Jerusalem-based educational experiences which enlighten and inspire students; our day, weekend, and week-long programs immerse participants in hands-on activities that encourage them to explore and engage Jerusalem's history and how it relates to their identity, as well as Jerusalem's historical role as one of the world's religious and cultural centers. Megalim, the City of David's Institute for Advanced Jerusalem Studies, offers educational seminars and publications, and hosts Israel's premier annual archeological conference.
Visitation & Excavations During the Pandemic
With the recent Coronavirus crisis, we have responded dynamically by shifting significant focus to our online presence, with videos, virtual tours, and online presentations designed to provide exciting, inspirational, and educational content; if people can't visit the site, we'll bring the site to the people! Also, after a few weeks of assessment we are able to resume some of our excavations, albeit with far fewer workers in the field and at a significantly slower pace. All of the work is of course being executed in compliance with the government guidelines and regulations.
Second Temple Pilgrimage Road Excavation
Our flagship project is the Second Temple Pilgrimage Road excavation -a grand thoroughfare over a ½ mile long and 25 feet wide- which 2,000 years ago served as Jerusalem's main road, where millions of pilgrims converged to make the ascent from the historic Siloam Pool to the Second Temple. We hope to have this project completed within the next couple of years, at which time visitors from across the globe will be able to trace the footsteps of their ancestors in an immersive and poignant experience.
Unparalleled Richness of Jerusalem's Culture
With the other programs we run throughout ancient Jerusalem – on the Mount of Olives, in the Peace Forest, and others – we hope to reorient the entire experience of Jerusalem's culture and heritage and reveal its unparalleled richness and uniqueness.
We hope to reach a level of awareness and prominence such that everyone who visits Israel partakes in an immersive experience of the City of David and its ancient environs, and we look forward to continuing our work of uncovering the treasures of history and illuminating further the mysteries of this buried city.
Golden Bell
Photo by Vladimir Neichin. Courtesy of the City of David Archive
Can you give an example of the way The Ir David Foundation makes a difference?
On a historical, archaeological and academic level it is shedding light on transformative epochs, moments, and books in history, many of which were thought to be apocryphal, or at best ambiguous as to authenticity. The ability to corroborate the Bible in the very place it was written is exceptional on so many different levels and to so many different fields; we're talking about one of the most influential books in history, upon which western civilization is built, and discoveries that pre-date Plato, Socrates, and Aristotle by 300 or so years.
The City of David serves as a beacon of identity, meaning and faith for billions of people, including Jews, Christians and Muslims, all over the world, and we embrace our role as a source of inspiration and proof. Even for those that aren't religious adherents, the site provides a compelling, unprecedented, and hands-on journey through a pivotal time and place in history, one that leaves people thinking deeper about their own identity and heritage.
We are also focused on enhancing Jerusalem's rightful place as a global center of culture and tourism, encouraging people from around the world to visit and learn more about this historic city.
What do you personally spend most of your time doing for this organization?
I am VP of the Foundation and am also head of the International Affairs Department. In this capacity I meet with and host politicians, government officials and influencers from around the world, in order to highlight the shared values and common heritage the City of David embodies. I am involved in securing funding for our work from both government and private sources, and I also spearhead the strategy of the Foundation in its operation of the City of David and the other sites in Biblical Jerusalem under our purview, as well as the direction and content of our projects.
RELATED: You've seen her. I promise you have. Marianne Muellerleile, actress and dedicated activist. Her Heart is Big. Her Compassion Bigger.
Seal and clay seal impression.
Photo by Eliyahu Yannai. Courtesy of the City of David Archive
What inspires you about The Ir David Foundation, perhaps a specific story you can share?
We're now in the midst of the Corona crisis, and one of the most important memories I have of our foundation is that in 2008, as the result of another crisis (this one financial), we had to make painful cuts. We called each of our workers in and told them what they meant to us and told them we had two choices: either to keep everybody on board and forego the mission, or make painful cuts and be able to continue with the mission, albeit at a diminished rate.
And because of the honesty and the integrity of our mission, the vast majority of our employees said they not only agreed to the cuts because of the importance of the City of David, but many agreed to come back on a voluntary basis. It really showed me that the character of the Ir David Foundation draws from the character of the ancient City of David and the ethics & morals of our tradition, many of which were inspired and composed in this very place thousands of years ago.
Tourists in the City of David.
Photo by Yonit Schiller. City of David Archive
Is there anything that you wish more people knew about this organization, and how can people get involved?
We have a strong and growing internet and social media presence:
You can visit our City of Davis website Here
Follow us on Facebook

Here

Visit us on Instragram @cityofdavid to see our latest projects and most recent discoveries.
Contributions may also be made to the 501(c)(3) Friends of Ir David and its British equivalent.
FRIENDS OF IR DAVID
575 LEXINGTON AVE. 4TH FL.,
NEW YORK, NY 10022
USA TAX ID NO: 11-346-6176
UK FRIENDS OF THE CITY OF DAVID
87 WIMPOLE ST., LONDON, W1G 9RL
CHARITY REGISTRATION NO: 1121683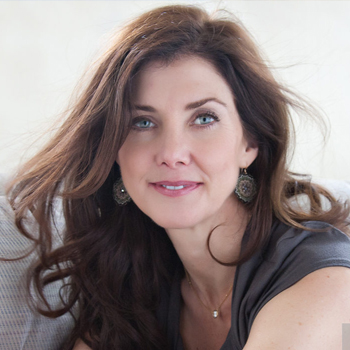 By JEAN TREBEK
Jean is a Professional Religious Science Practitioner, Reiki Master and Sound Healer. She grew up on Long Island, NY, and now lives in Los Angeles. She has two wonderful adult children, Matthew and Emily, with her beloved late husband, Alex.  Jean enjoys taking long walks, watching movies, and traveling. She is very grateful for her family, friends, Luna (the dog) and good coffee.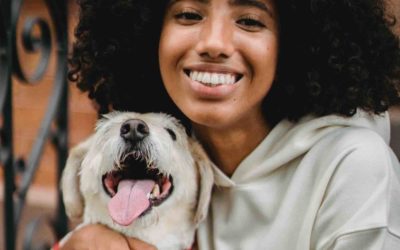 Part 1 of Kathlene McGovern's 2 part series on the best and safest ways to travel with your furry friends!
Dove Rose give us ideas on how to stay curious! Keep it Fresh in the Kitchen, on the Drive and in your Life. New ideas to keep our mind alive!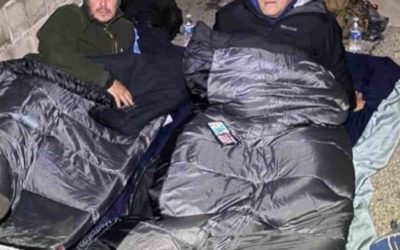 Ken Craft of Hope of the Valley lives unhoused on the streets of the San Fernando Valley for 100 hours and shares the challenges, insights and struggles he faced on this journey.