"With our passion and programs, it is our greatest intention to expose the truth, educate and eradicate the myths and misconceptions about this magnificent, essential, yet most cast aside creature, the Wolf." 
It's funny how you meet people that introduce you to extraordinary experiences. Paul Pondella would come by our house and trim our trees with Tree King Tree Service. One day he was sharing with me his passion for wolves. I became interested in his Shadowland Foundation. The work that he and his wife, Collette, do with wolves is unbelievable and so unique. Once the pandemic is over, I will be visiting their compound.
Here is Collette:
What is the Shadowland Foundation?
The Shadowland Foundation is a non-profit wolf education organization formed in 2009. Our mission is to "educate not eradicate," which means teaching people about wolves so we can stop the animals' targeted extinction.
My husband, Paul Pondella is the founder. He's always had an innate connection to animals and nature and has been rescuing wild creatures and bringing them to safety his entire life. Certified in animal CPR and first-aid, he assisted the SPCA in their rescues and in the 1980's, helped save a part husky-part wolf he later named Panda. Paul fell in love with the one blue eyed-one golden "wild" eyed "wolfdog," and wanted others to fall in love with wolves too. It changed his life and his purpose.
I'm the co-founder and Director of Education. While I spent most of my career in the entertainment industry in NY and LA, I've been facilitating educational programs for children and adults since I was in high school. In 2003 I began exploring a spiritual path and am now a New Thought Minister.
We knew that to save wolves we had to change the way wolves have been perceived for centuries, because to change people's minds, you must first change their hearts. Paul knew that if we could socialize an entire pack of wolves and introduce them to people, the wolves would steal their hearts in the same way they captivated ours. He was right.
RELATED: Happy Mind. Happy Planet. Happy Headlines for Good Living!
How did you personally become involved with Shadowland Foundation?
Before I met my husband, wolves were not on my radar. I knew nothing about them or how they've been nearly eradicated from the planet time and again. In fact, wolves are the only creature man has set out to eradicate on purpose.
In 2008, I met Paul and his two wolves Shadow and Alaska and fell in love with all three of them. One morning something happened that cinched the deal for me. Shadow jumped on the bed, pressed her forehead against mine and held it there for a few moments. Shadow released the pressure, smiled down at me, and then ran off with Alaska to play. I asked Paul what had just happened, and he replied, "She just made you part of the pack."
Sadly, only a few months later Shadow was diagnosed with an inoperable sarcoma and despite radiation treatments, died. Inspired by Shadow's life, we initiated Paul's longtime dream and created the Shadowland Foundation.
The Vision of the Shadowland Foundation
"Everything we have created has been designed with children in mind. 
They are the pioneers and guardians of our future and armed with the truth, we know, they will certainly bring peace and harmony to our planet, forever. 
We see this happening in our lifetime."
Tell us about Shadowland Foundation's current programs
After adopting Shadow and Alaska, Paul had started training them with the best wild animal trainer in the film industry to prepare them for programs that work with children. In 2009, after Shadow died, Takoda became Alaska's mate and gave birth to what we call the "six pack." With the growing pack, we are determined to rekindle the relationship between people and wolves and have dedicated ourselves to these beautiful beings, making sure that they are known, respected and appreciated for their invaluable contribution to the human species, the environment, and the planet.
In our mission to "educate not eradicate," we have learned much about how wolves relate to each other. The pack dynamic has revealed a truly "human" emotional, relational, and symbiotic connection between them and us, their kindred species. There are many similarities, but one thing stands out clearly, they love us, wholly and unconditionally. They begin with no preconceived notions, and once they know the smell of you as friendly, make you part of the pack. At the foundation, we have several programs that help our visitors experience this connection for themselves:
Only Shadowland Foundation offers a once-in-a-lifetime-experience for individuals, families, school groups, youth organizations, corporations, social clubs, etc. to  Meet and Play with our pack of ten Alaskan Timber Wolves in California.
Current Programs at Shadowland Foundation
Playing with Wolves: This program happens every other Saturday with group visits and private sessions for individuals and families. They get the opportunity to meet and interact with the pack as well as an in-depth educational program that meets the California State Standards, plus they are permitted to take as many pictures as they want!
Wolves & Wellness: An injured wolf in the wild will go off and "lick its wounds" to heal so as not to compromise the survival of the pack. But there is also archaeological evidence to support that wolves take care of their sick and injured. Like us, wolves have suffered loss, had conflicts, and recovered with help from us and each other. Whether alcoholism, drug addiction, PTSD, cancer, cerebral palsy, autism or people in mourning, there is a wolf for every individual to relate to in our pack. Each visitor and its perfect wolf companion innately find each other, without effort or influence.
Power of the Pack: This is a program that facilitates team building for teenagers, corporations, and organizations. It is a powerful and inspiring day for both the individual and the group. Wolves exemplify innate individuality and at the same time, true interdependence. Because of this, each holds a unique and honored position vital to the success of the whole. Using this model, we teach participants how to develop and attain the highest potential with the same quality of benevolence as the wolf pack.
Wolf Wisdom Spiritual Gatherings: As a minister, I share my Wolf Wisdom every 3rd Sunday of the month. I have been raising, studying, and living with wolves for the last 12 years and they have been my best spiritual teachers. At these gatherings, I bring a wolf and share with those in attendance the life lesson and wisdom it has taught me.
RELATED: Can our friend, Ed Asner, change the world? Yes, he's doing it right now!
"As a keystone species, wolves in nature are the teachers and keepers of their territories. When they throw their heads up and howl, it is not just for the benefit of their pack, but for the benefit of their entire environment."
What do you personally spend most of your time doing for Shadowland Foundation?
Most days Paul still supports our family with his business, Tree King Tree Service, Inc., so I am the stay at home "Wolfmom." When I'm not facilitating the educational programs, I'm feeding, brushing, vacuuming, picking up poop and washing down enclosures. I'm also shopping, marketing, accounting, website building, researching, advocating, administering supplements and medications and USDA record keeping…basically running a wolf den and a non-profit educational organization!
What inspires you about the Shadowland Foundation…can you share a specific story?
In our work with first responders, veterans, others suffering from PTSD, trauma and drug and alcohol addiction, we have witnessed what a difference a connection with a wolf has made in their lives. We hope to expand our programs with licensed professionals to help people recover in healthy ways with the wolves as their unconditional, loving helpers.
On one of our Saturday visits a gentleman came in stumbling, completely inebriated. Takoda approached him and buried his head in the man's chest, next to his heart. Paul noticed immediately that his condition, if not treated, could be deadly. He pulled the man and his wife aside. The gentleman agreed to be taken to rehab. Now, little more than a year later, he is sober, healthy, and happily married. Paul had the honor of giving him his 1 year chip and cake.
RELATED: SurvivorNet's Steve Alperin Turns a Personal Tragedy into a Valuable Cancer Resource
"Your generous donations help promote and support Shadowland Foundation's ongoing commitment to Wolf and Environmental Education and teaching about wolves and their invaluable contribution to the planet."
Shadowland Foundation making a difference
Thousands of people of all different ages and from all walks of life come to spend time with our pack and they all tell us they have been changed by the experience. The most verbal have been suffering in some way: veterans, addicts, people dealing with illness, physical conditions and grief come feeling depleted and diminished and leave feeling fulfilled and nurtured.
In 2020 alone, our society has suffered from a pandemic, social unrest, economic instability, and great personal and professional losses. We've seen our wolves make a substantial difference in people's lives by bringing comfort and some peace of mind.
"As part of our mission to 'Educate not Eradicate' we have learned so much about how wolves relate to each other and to us…
they are kindred species." 
Is there anything that you wish more people knew about this organization, and how can people get involved?
Even after all the scientific evidence that proves they are vital to the health of our ecosystems and forests, wolves are still more endangered than ever. By eradicating wolves from most of the Northern Hemisphere, we inadvertently upset the ecosystem, eliminating trees and water from the land. But, globally we have become increasingly aware that nature is far more efficient than we are at creating healthy and sustainable ecosystems. Our stressed planet needs relief and building a new relationship with wolves will help.
Since 2009, we have introduced thousands of families, individuals, and organizations about wolves by letting them meet these amazing sentient beings. But because our pack is small, we can't engage with masses of people and so we are open by appointment only, limiting income streams.
We are hoping to reach individuals who would be willing to fund not just our upkeep, administrative, veterinary, insurance and permitting costs. But, as education is our primary goal, we also need help to facilitate outreach to underprivileged children who never get the opportunity to experience nature, wild animals, and their healing properties. We are seeking support to fulfill our dream of reaching as many children as possible.
The Shadowlands Foundation
Shadowland Foundation is a non-profit organization dedicated to educating children of all ages about wolves and their contribution to the environment. Our pack of 9 Alaskan Timber wolves serve as ambassadors for the endangered Gray, Red and Mexican Gray wolves in the wild. We are confident that as people get to know and experience our pack, they will love them as we do.
Armed with a comb and a pair of scissors, Maggie Goodner is helping to change lives for some of Los Angeles' most vulnerable residents. READ MORE…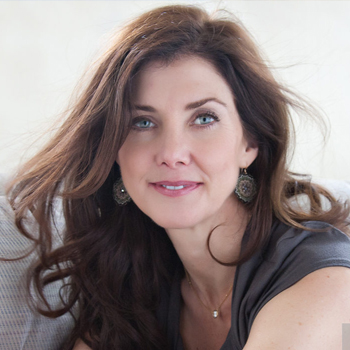 By JEAN TREBEK
Jean is a Professional Religious Science Practitioner, Reiki Master and Sound Healer. She grew up on Long Island, NY, and now lives in Los Angeles. She has two wonderful adult children, Matthew and Emily, with her beloved late husband, Alex.  Jean enjoys taking long walks, watching movies, and traveling. She is very grateful for her family, friends, Luna (the dog) and good coffee.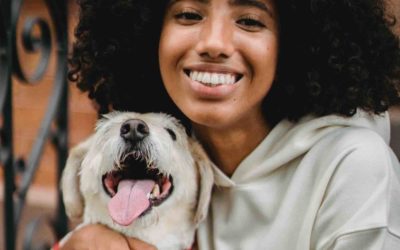 Part 1 of Kathlene McGovern's 2 part series on the best and safest ways to travel with your furry friends!
Dove Rose give us ideas on how to stay curious! Keep it Fresh in the Kitchen, on the Drive and in your Life. New ideas to keep our mind alive!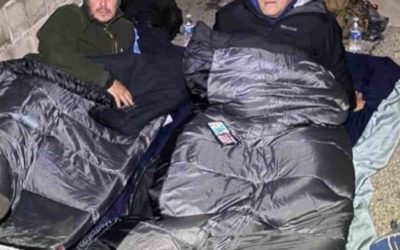 Ken Craft of Hope of the Valley lives unhoused on the streets of the San Fernando Valley for 100 hours and shares the challenges, insights and struggles he faced on this journey.