Honoring Farrah Fawcett's own fight with cancer…
… by supporting "cutting edge research, patient assistance funds for those faced with mounting expenses during treatment and prevention programs to help spread the word so the cancer struggle will cease."
Alana Stewart, Farrah Fawcett Foundation
The Farrah Fawcett Foundation's Mission
Support cutting edge research, promote awareness and prevention
We have admired the work that the Farrah Fawcett Foundation has been doing for some time. Our good friend, Christine Romeo is their Senior Program Director and Director of Communication and the amount of energy and passion she has for the foundation is awe inspiring.
So, when insidewink began we knew we wanted to reach out to Chris to see if she or Alana Stewart, the foundation's President and CEO, would give us an interview.
Ms. Stewart, renowned actress, author, and speaker has been with the foundation for over a decade. She was Farrah Fawcett's long time friend and has taken on the mission of carrying the foundation forward to help others facing the battle with cancer.
Here's Alana…
Who are the founders of the Farrah Fawcett Foundation (FFF), why was it formed and what is its mission?
Farrah started the FFF in 2007 when she was diagnosed with cancer in 2006. Her hope was to run the foundation herself as she was eager to make a difference in this fight.
As things turned out, she sadly passed on June 25, 2009. The mission of the FFF is to support cutting edge research, promote awareness and prevention, and to help people who are struggling financially as a result of a diagnosis. These are things that Farrah cared about very deeply.
Farrah Fawcett and Alana Stewart were close friends for over three decades. Alana stepped up to take over Farrah's foundation a decade ago.
Alana, how did you personally become involved with the Farrah Fawcett Foundation?
Farrah and I were best friends for over 30 years and when she was diagnosed with cancer, I became involved with her care, traveling numerous times to Germany for innovative treatments not yet done in the US. We talked a lot about her vision for the FFF during this time. After her death, I was asked to become president of the FFF. I was honored to accept and do my best to carry out her wishes.
"Alana Stewart (L) and Jaclyn Smith attend Barneys New York as they host a cocktail party in support of The Farrah Fawcett Foundation at Barneys New York Beverly Hills."
(Photo by Rachel Murray/Getty Images for Barneys New York)"
Tell us about the Foundation, its current programs and future goals
The FFF formally opened doors in 2010. Since then, our focus has become HPV (Human Papillomavirus) related cancers. Farrah passed away from anal cancer which is caused by HPV in 90% of cases. In 2013, we joined forces with Stand Up To Cancer (SU2C), a leader in cutting edge research, and we formed a joined research team in Farrah's name to study all HPV related Cancers. That team is now in clinical trial at Dana Farber Cancer Institute in Boston.
The FFF has also funded a number of other projects over the past 10 years, They include: Duke University, Brown University, Harvard University, St Jude's Research Hospital, and MD Anderson. We are particularly proud that, Robin Farias-Eisner MD PHD MBA, at UCLA, who had received seed funds from the FFF, was awarded a multimillion dollar grant from the NIH/NCI to develop novel effective anti-cancer drugs, that are free of side effects. Dr. Robin Farias-Eisner currently is the only Gynecologic Oncologist in the country to receive such an award.
Prevention and awareness programs are very important to us. We funded the International Anal Neoplasia society (IANS) in 2012 which brings together researchers for Anal cancer from around the global. Last year we collaborated with The American Cancer Society to create HPV education and were the presenting sponsor for the ACS California HPV summit .
We also have 7 patient assistance funds in Farrah's name at different treatment centers around the country. Social workers at these institutions distribute support based on need.
Our next goals is to form a 'dream team' with SU2C to research head and neck cancers which are on the rise. Head and Neck cancers diagnoses has surpassed cervical cancer last year. These cancers are now the most prevalent manifestation of HPV. HPV is responsible for 5% of the world's cancer.
"Why isn't there more research on certain types of cancer?"
— Farrah Fawcett asked during filming of her cancer documentary
Actor, Model, Producer
Can you give an example of the way the Farrah Fawcett Foundation makes a difference?
We are proud of raising awareness for all HPV Cancers. Almost all cervical cancer is caused by HPV. Many cancers of the vulva, vagina, penis, anus, and oropharynx (back of the throat, including the base of the tongue and tonsils) are also caused by HPV.
When Farrah was first diagnosed, much less was known about anal cancer and there was also a personally challenging stigma about the disease. So with our commitment to fund research for all HPV cancers and our mission of awareness, we feel we have brought 'good science' to HPV cancers, education, as well as help patients feel less isolation.
Alana Stewart (L) and Billy Baldwin celebrate at t
he Farrah Fawcett Foundation's yearly Tex-Mex Fiesta.
The fiesta is a "laid back gala, in the spirit of Farrah's Texas roots, that raises money for HPV cancer research."
What do you personally spend most of your time doing for FFF?
Besides overseeing the day to day running of our Beverly Hills office, we also spend a lot of time fundraising and planning our big biennial event, A Tex -Mex Fiesta which to date has raised over 1.5 million for our partnership with Stand Up To Cancer for HPV related cancer research. The Tex-Mex Fiesta, which is a Texas Style casual red carpet event, not only raises money but helps bring that much needed awareness to HPV with national coverage and celebrity attendance.
We also do licensing and last year participated in three different TV documentaries to celebrate Farrah's life and legacy, 10 years after her passing. We continue to look for opportunities for the FFF to brand in the retail market as Farrah left her IP to the FFF so that more funds could be raised.
The red carpet event for Stand Up To Cancer and the American Association for Cancer Reserach.
What inspires you about the Farrah Fawcett Foundation, perhaps a specific story you can share?
The opportunity to make a difference in the world is actually a gift. I am grateful for this chance to be able to serve in memory of my dear friend. She loved helping people and was aware that she while she had the ability to pay for her treatment, so many struggled in this area.
When we opened our doors in 2010 we would get letters – some from fans but this one letter came from the aunt of a young boy from Oklahoma who had cancer. His name was Brian Wilson. His aunt wrote to us and told us that his family was driving six hours each way to get to MD Anderson in Houston to get his treatment. They were struggling to pay for gas, food, parking, etc. I hadn't realized the incredible costs to families in treatment and I know Farrah would have cared deeply. So when I went to MD Anderson just a few months later, I visited this 13 year old boy. They had just amputated his leg to try to save him. He was such a sweet kid. He passed just a few months later and I was moved to action as a result of Brian and his family's story. It was that year we started our first patient assistance fund in Farrah's name to help families like the Wilson's.
Help support HPV research by supporting the Farrah Fawcett Foundation
Is there anything that you wish more people knew about this organization?
Our hope is the people will take HPV more seriously. It is important for the public to be aware that this virus is very common and easily transmitted. Every year in the US, 14 million people will get HPV and about 80% have had it at some point in their lives. Although most will clear the infection, there about 35,000 that will not. There are prevention methods to be aware of. We want the public to know the facts and become educated – especially our High School age population.
The Farrah Fawcett Foundation
If people want to support the FFF,
they can read more by going to the website:
thefarrahfawcettfoundation.org
There is an option on there for donations and you can specify which area of our mission you would like to support.
You can follow FFF on Facebook or Instagram (FarrahFawcettFN).
By ALISON MARTIN
Alison Martin -- wife, mom, Emmy-award winning actress, writer, chocoholic. Bronx Italian, daughter of Pultizer Prize winning reporters, who also identifies as L.A. Irish. Shout outs: Dan, Em, Brady, pooches - LuLu & Ted, friends, Mother Earth, serendipity, peace, VIPHS, living life like your socks feel real good.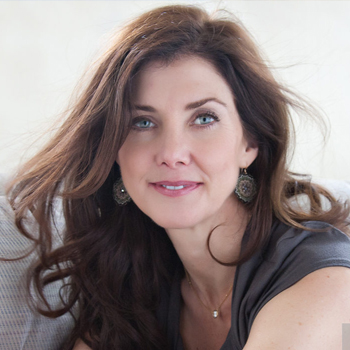 By JEAN TREBEK
Jean is a Professional Religious Science Practitioner, Reiki Master and Sound Healer. She grew up on Long Island, NY, and now lives in Los Angeles. She has two wonderful adult children, Matthew and Emily, with her beloved late husband, Alex.  Jean enjoys taking long walks, watching movies, and traveling. She is very grateful for her family, friends, Luna (the dog) and good coffee.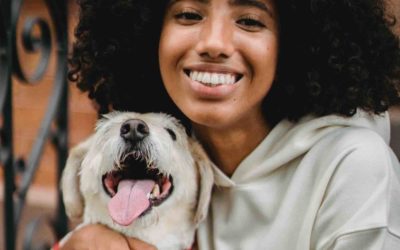 Part 1 of Kathlene McGovern's 2 part series on the best and safest ways to travel with your furry friends!
Dove Rose give us ideas on how to stay curious! Keep it Fresh in the Kitchen, on the Drive and in your Life. New ideas to keep our mind alive!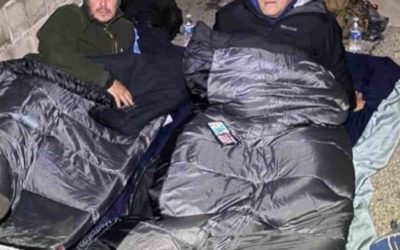 Ken Craft of Hope of the Valley lives unhoused on the streets of the San Fernando Valley for 100 hours and shares the challenges, insights and struggles he faced on this journey.