You probably know Cindy Drummond. She is an actor and has done really great work on lots of TV shows like "Mrs. America", "The Unicorn" and "Grey's Anatomy". She was even a Jeopardy clue for her role in a Geico TV commercial!
She is funny, smart, and incredibly personable… So when we found out that she volunteers for the LA Animal Rescue we asked her if she would be interviewed by us. We soon discovered that the only thing bigger than Cindy's talent is her compassion, kindness and love of animals.
Here's Cindy….
"What inspires me is the open hearted nature of our rescue. No pet is denied access to us based on Breed, Age, Health or Size. In other words, our focus is often on the unwanted and seemingly un-adoptable."
—Cindy Drummond, Volunteer, The LA Animal Rescue
Cindy Drummond and Su. Su is the founder of the LA Animal Rescue
Please consider making a donation to the LA ANIMAL RESCUE today on their website.
All for the Love of Animals
Founders and Volunteers team up
Thanks for doing this, Cindy! Could you tell us who founded the LA Animal Rescue?
LA Animal Rescue was co-founded in 2010 by our Director, Su.
Why was LA Animal Rescue created?
Our director, Su had been fostering for and volunteering with other rescues and she said it simply felt like the next logical step. And my goodness, she took that step and I'm not sure she's stopped to sit down since. She and her partner, Jason, are two of the most dedicated, hard-working people I've ever known and I'm inspired by their dedication to the animals every day. They're the true heroes. 
Tell me about LA Animal Rescue and its programs.
We are a small all volunteer run non-profit 501(c)3 Animal Rescue. We prefer to keep our operation small so that we can dedicate all of our time and efforts to the animals in our care and not have to worry about reaching quotas.
Between our rescue ranch and private foster homes, people might be surprised to know that we not only rescue dogs and cats, we also currently care for 2 retired horses, 4 pygmy goats, multiple tortoises, hogs, pigs, chickens, ducks, hamsters, rabbits, roosters and one Goose named Gerald, who's best friend is a Duck named Morton.
Our mission is to create happily ever afters for each and every one.
We try not to focus on the often sad circumstance that brought them to us, but on their future. We're happy to say that the vast majority of the animals who come into our care are safely re-homed to loving families.
Some however, for their own well being will live out the remainder of their lives with us at our rescue ranch where they will be appreciated and loved unconditionally for the rest of their lives and treated to the occasional cupcake…or two, with frosting.
Cindy, how did you personally become involved?
My friend, Emy approached me about helping her to re-home a 70 pound Pit Bull named Xena. I had been entertaining the thought of volunteering when the opportunity presented itself, along with all 70 pounds of Sweet Xena the Pit Bull.
Emy and I were naive enough to think that since Xena was such a young, beautiful, loving dog it would be easy to find a rescue to take her. We were wrong, we soon discovered that sadly, breed discrimination exists even in the rescue world.
We searched and searched until we found Su and LA Animal Rescue. We sent her the pics and info expecting more rejection and instead, she told us to bring her to an LAAR (LA Animal Rescue) mobile adoption event that weekend and invited us to keep coming back until Xena found a home.
She even featured Xena as part of a local Los Angeles TV station's adoptable pet series on Sunday mornings, where a  family saw her and Xena found her happily ever after.
We enjoyed our time with Team Xena at the LAAR adoption events so much that once she was adopted, we asked Su if we could continue volunteering and we just celebrated our 8 year anniversary with the team.
What do you personally spend most of your time doing for the rescue? 
Cleaning up poop!!!
I clean up big dog poop at mobile adoption events. I clean up little dog poop at mobile adoption events.  I clean up the occasional Tortoise poop at mobile adoption events.  I clean up poop from my car after transporting injured animals to the Vet. I clean up poop from my car after transporting recently surrendered nervous animals to their new foster homes.
It seems the only time I'm not cleaning up poop, is when I'm doing home checks for potential adopters…where I often teach them the best way to clean up poop. So yup…I clean up poop and I'm happy to do it.
And I'm not the only one. I am fortunate enough to be just one member of a small, dedicated, hard working team of big-hearted volunteers, some of whom also double as fosters and we all clean up poop together! It's become sort of our litmus test for new volunteers.
If you're not happy cleaning up poop, you're not one of us. Move along fancy pants. 
What inspires you about  LA Animal Rescue, perhaps a specific program or a story?
What inspires me is the open hearted nature of our rescue. No pet is denied access to us based on Breed, Age, Health or Size.
In other words, our focus is often on the unwanted and seemingly un-adoptable. Basically, if they're missing a limb, or an eye, or they're a little older or a lot older or they grumble a little or show their teeth upon first introduction, that's ok with us.
We still give them a chance to tell us their story and let us find someone who will not only love them, but understand them. No matter how long it takes, we'll find their perfect match because they're out there, sometimes it just takes a little longer.
Give me an example of the way you've seen the Rescue make a difference? 
I can give you so many examples but I'll tell you a personal story about a dog named Lady Bird who would become a very special part of my life. When I first joined the rescue, I met an 8 year old Chi-Beagle mix named Lady Bird who had also recently joined the pack. 
She had been overlooked at the City shelter because of her age. The shelter contacted LA Animal Rescue saying that Lady Bird was in danger of being euthanized, so Su went and got her.  All of the volunteers quickly fell madly in love with her as we watched her take the younger dogs under her wing and teach them how to behave. Unfortunately, we also watched all the younger dogs get adopted while perfectly behaved, house trained, ever so sweet, perfect dog Lady Bird got passed up time and again. 
Right around that time, my Aunt Sarah, a retired Teacher lost her dog to Cancer and was looking to adopt. She said "I want someone who wants to grow old with me." I told Lady Bird's story to my Aunt and she adopted her sight unseen. "Bring her down Honey," she said.
It was love at first sight for the two retired teachers and they lived happily ever after. Or so I thought. A few years after she adopted Lady Bird, my Aunt developed Dementia and had to go into a Board and Care Facility. She was heartbroken to leave Lady Bird.
Lady Bird came to live with me and we visited my Aunt and the other seniors in the facility at least once a week until my Aunt passed away. Lady Bird continued to live with me and comforted me through not only the loss of my beloved Aunt but many other family members.
Lady Bird passed away a few years after my Aunt. She will always be one of the most special dogs I've ever known and I will be forever grateful to LA Animal Rescue for giving her a chance and to Lady Bird for showing so much love and devotion not only to me, but more importantly to my beloved Auntie Sarah.
(editor's note: That's Lady Bird riding a tractor with Jason, both looking uncharacteristically tough 🙂
What are some areas of opportunity for your organization? How can readers get involved?
Donate! We're always in the red. Foster. Choose Adoption. Sponsor one of our animals. Go to our website – LAAR.org and become a monthly sponsor. It's not only rewarding to know you're helping to care for an animal in need, but it's tax deductible.
Is there anything that you wish more people knew about LA Animal Rescue?
That the adoption fee is merely a drop in the bucket towards the daily costs of keeping a small non-profit like ours afloat. We exist solely on donations and what people may not realize is that our medical costs alone are staggering.
When we are contacted about an animal in need who is injured, has a life threatening illnesses or even simply needs every day medical care like overdue vaccinations, spay/neuter and a trip to the dentist, we act. We rarely consider the cost when deciding whether or not to help the animal. We rescue first and figure out how to pay our bills later.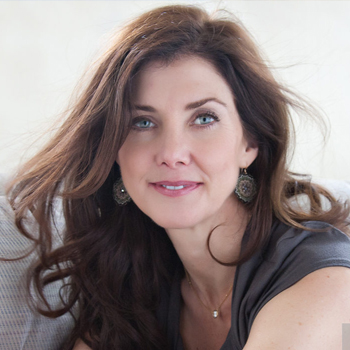 By JEAN TREBEK
Jean is a Professional Religious Science Practitioner, Reiki Master and Sound Healer. She grew up on Long Island, NY, and now lives in Los Angeles. She has two wonderful adult children, Matthew and Emily, with her beloved late husband, Alex.  Jean enjoys taking long walks, watching movies, and traveling. She is very grateful for her family, friends, Luna (the dog) and good coffee.
"I lose patience with those who preach being in the moment as if it's always a pleasant thing. It's not and that's OK."—Dr. Elvira Aletta
Helpful tips to move forward with the college application process now that Covid-19 has changed the  rules of the game.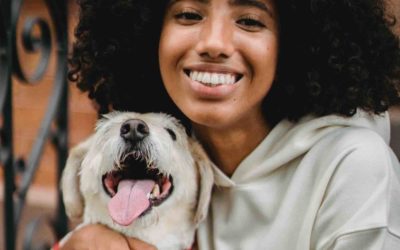 Part 1 of Kathlene McGovern's 2 part series on the best and safest ways to travel with your furry friends!
Dove Rose give us ideas on how to stay curious! Keep it Fresh in the Kitchen, on the Drive and in your Life. New ideas to keep our mind alive!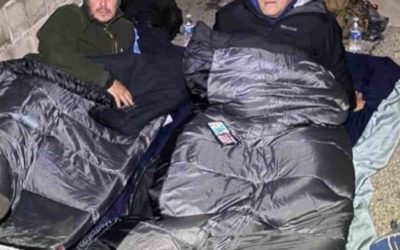 Ken Craft of Hope of the Valley lives unhoused on the streets of the San Fernando Valley for 100 hours and shares the challenges, insights and struggles he faced on this journey.