My children went to Campbell Hall from K-12. My daughter, Emily, has such an affinity for her alma mater that she currently serves on the board for the Alumni program and supports this worthwhile organization, Campbell Scholars with her time and resources.
Campbell Scholars was founded in 2013 and hopes to create educational opportunities for under-represented students. Fortunately, we were able to speak with founder, John Rue, about this incredible program.
Here's John….
Positive Life Outcomes for A Broader Community
Please tell us about the Campbell Scholars Program
The Campbell Scholars Program is program dedicated to supporting low-income first-generation college aspirants and their families along the college and career pathway. We are an academic enrichment, college access, and career success program at Campbell Hall, a K-12 independent school in Studio City. The program enrolls low-income, high-achieving sixth grade students who aspire to be the first in their family to graduate from college, then works with those students and their families continuously over the next 10 years until they graduate from college and begin in a promising career.
I first pitched the idea for Campbell Scholars to our school's Headmaster, Julian Bull, in early 2013. The proposal was a bit unusual for an independent school because it was not an enrollment tool and would not directly benefit Campbell Hall students. But there was a growing sense that the Campbell Hall mission called for us to not be a school serving the privileged few, but a civic institution driving academic and life outcomes for the broader community. 
Momentum for the idea grew during the year, and we decided to move forward with a 3-year pilot program. We connected with principals from three Title I middle schools within a 10 miles radius from Campbell Hall and began an application process in which teachers and administrators would nominate the very best candidates for our program. That spring, we interviewed 40 candidates and their families, then admitted and enrolled our first cohort of twenty-one sixth graders.
Now, 8 years later, our inaugural cohort is now in their sophomore year of college, and there are seven other cohorts of scholars behind them. A team of 3 full time staff supports these scholars and families year-round, while dozens of volunteers from the Campbell Hall faculty, staff, parent, and alumni communities extend their support both financially and in-kind.
"Our mission is to ensure that our hard-working and ambitious scholars have the support, understandings, and resources needed to fulfill their academic and career potential."
—John Rue, Executive Director, Campbell Scholars
How did you become involved with this program?
I began my career in education as a college admissions officer working to recruit under-represented minorities to the University of Michigan, my alma mater. I then taught English in public high schools, including Title I schools, before coming to Campbell Hall.
I chose to work at Campbell Hall because it was an independent school with a deep soul, and I could sense the goodness in the leaders there. My faith has been rewarded over the course of my 11 year tenure at Campbell Hall, but most poignantly in the support shown for this program since its inception.
John, what do you personally spend most of your time doing for this organization?
I serve as the program's executive director, responsible for ensuring the long-term success and sustainability of the program. My day mostly consists of training and supporting our full-time and part-time staff, as well as developing and maintaining key relationships and partnerships both within Campbell Hall and in the broader philanthropic community.
I also spend time developing and improving our program's strategy and curriculum. Because our staff is relatively small, I still have the opportunity to connect with scholars and parents, many of whom reach out to me for support and guidance. I value these interactions as they remind me of what this is all about.
Please tell us about the current events going on at Campbell Scholars Program?
Like most programs serving the underserved, our work has become more complicated, but also more crucial due to the impact of the COVID-19 pandemic. Experts predict dramatic rollbacks in academic attainment and representation for low-income students over the next ten years, particularly among first-generation students of color. 
Our program has seen the disruption up close, and we are currently focused on preserving the academic progress and momentum of our scholars, ensuring their mental and emotional wellness, and preserving the cohesion of their cohort. For example, we have a team of college aged mentors, most of whom are Campbell Scholars, who are meeting with middle school and high school students on a weekly basis throughout the school year to offer encouragement, accountability, and support.
Our staff is also working hard to ensure that our scholars continue to meet key milestones and are prepared for decision points along the college and career pathway despite the distraction and disruption of the pandemic.
Can you give an example of how the Campbell Scholars Program makes a difference?
All of our scholars will be the first in their family to graduate from college, but many are surprised to learn that half of the scholars will be the first in their family to graduate from high school. This past year, we helped many of those scholars and families through the college application and financial aid process.
Because our program has long-standing relationships with families built on trust, we were able to provide guidance and help families not only complete the paperwork required, but have the confidence and assurance that these steps were in their children's best interest. As a result, all 14 of our scholars in the senior class last year enrolled in a 4-year college with 100% of their family's financial need met. About a third enrolled in highly selective private colleges and universities, some across the country, while most of the remaining scholars enrolled in the University of California system. It was an amazing outcome during the pandemic, mirroring similar college acceptance outcomes from the year before.
What inspires you about this program…can you share a specific story that has touched your heart?
We frequently have parents, administrators, teachers, and other stakeholders who ask, mostly in disbelief, why Campbell Hall is doing this work. It's asked not only when the families learn about our program for the first time, but more frequently after they see our program working in ways that defies the expectations of a private school.
Just two months into the pandemic, our school rallied together to support struggling Campbell Scholars families deeply impacted economically by stay-at-home orders. We raised over $60,000 in just two days, and we distributed cash grants to families during their time of need. The checks were met not only with tears, but disbelief. Even those who have been in our program for years could not believe the extent to which Campbell Hall was showing up and fulfilling our commitments.
What are the Scholars Program future goals?
Despite the success of our program to date, we still feel like we are just scratching the surface of what our program can be. Our inaugural cohort has three more years before they graduate from college and our program, so a significant amount of our focus is in developing and installing the last three years of college and career success programming.
We are also learning so much about what kinds of support and programming make the most difference in our scholars, how we can further leverage the academic resources and philosophy of Campbell Hall in our work, and how we can invite more members of the broader Campbell Hall community to join us in a coordinated effort to drive social change through our program. 
How has COVID-19 effected the operations of this Program?
Our operations were significantly disrupted by the COVID-19 pandemic. So much of the experience of the program is having an opportunity to spend time in community on Campbell Hall's campus during the summers and on Saturdays. We moved our programming to zoom, and while it was certainly challenging, we found that the culture and community we had built prior to the pandemic allowed us to function effectively online, particularly when we connected with scholars and families 1:1.
There are a significant number of scholars who are experiencing major disruptions to their progress due to mental and emotional concerns, housing insecurity, and family instability. Our program continues to focus its support in ensuring the well-being of those scholars, but our team has been stretched thin as the needs are, at times, overwhelming.  We are continuing to innovate and partner with others to ensure that we maintain progress towards our long-term goals in a manner that is sustainable.
Is there anything that you wish more people knew about this organization?
I wish more people knew how incredibly talented and extraordinary our scholars are, and I wish we could convey the continuous work of our program over the long haul. Most people who see the program up close or spend time with our scholars are taken by the depth of the impact and struck by the character and commitment of our scholars and families. 
How can people get involved?
There are a number of ways to get involved in our work. Mentorship is at the heart of our program's model, with scholars experiencing, on average, upwards of 10 mentoring relationships through our program over the course of their 10 years. We are building a network of professionals who would be happy to offer an information interview or guidance to scholars interested in the same field. Anyone interested in making themselves available in this way should get in touch.
Another important way to get involved is to support our work financially. Campbell Hall effectively covers the overhead for this program through in-kind contributions, so every dollar donated goes directly towards services and support provided to scholars. We have a very passionate base of supporters who love watching our scholars progress over long-time horizons and seeing the impact compound every year. 
To learn about getting involved in any way, visit www.campbellhall.org/csp.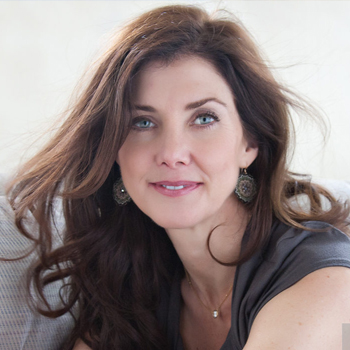 By JEAN TREBEK
Jean is a Professional Religious Science Practitioner, Reiki Master and Sound Healer. She grew up on Long Island, NY, and now lives in Los Angeles. She has two wonderful adult children, Matthew and Emily, with her beloved late husband, Alex.  Jean enjoys taking long walks, watching movies, and traveling. She is very grateful for her family, friends, Luna (the dog) and good coffee.
"I lose patience with those who preach being in the moment as if it's always a pleasant thing. It's not and that's OK."—Dr. Elvira Aletta
Helpful tips to move forward with the college application process now that Covid-19 has changed the  rules of the game.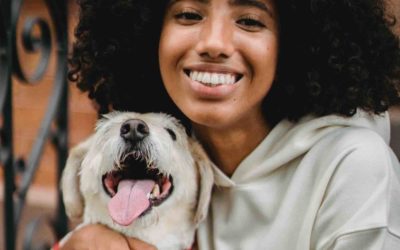 Part 1 of Kathlene McGovern's 2 part series on the best and safest ways to travel with your furry friends!
Dove Rose give us ideas on how to stay curious! Keep it Fresh in the Kitchen, on the Drive and in your Life. New ideas to keep our mind alive!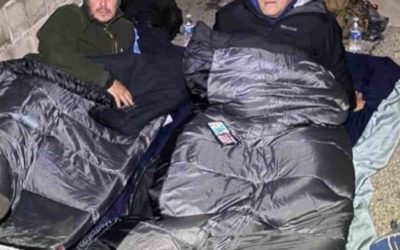 Ken Craft of Hope of the Valley lives unhoused on the streets of the San Fernando Valley for 100 hours and shares the challenges, insights and struggles he faced on this journey.