our editors
We strive to encourage kinder living, to reveal silver linings, to see the world's perpetual generosity. Share a secret, a belly laugh,  an experience…. share the good.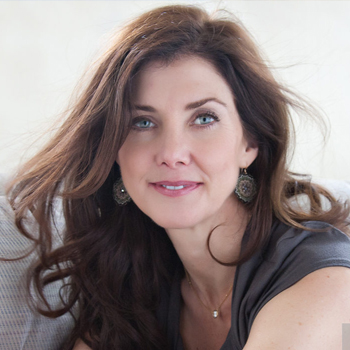 jean trebek
Jean is a Professional Religious Science Practitioner, Reiki Master and Sound Healer. She grew up on Long Island, NY, and now lives in Los Angeles with her wonderful husband of 29 years, Alex, and has 2 amazing adult children, Matthew and Emily. Jean enjoys taking long walks, watching movies, and traveling. She is very grateful for her family, Willy the dog, friends and good coffee.
alison martin
Alison Martin — wife, mom, Emmy-award winning actress, writer, chocoholic. Bronx Italian, daughter of Pultizer Prize winning reporters, who also identifies as L.A. Irish. Shout outs: Dan, Emilia, Brady, pooches – LuLu & Ted, friends, Mother Earth, serendipity, peace, VIPHS, Boldfaced Secret, living life like your socks feel real good.
insidewink is…
a true undertaking of positivity.
patti ring
Sometimes I'm designing websites and solving marketing problems for good people with my SmackSmog peeps. And sometimes I am hiking with my awesome pup. I believe it's better to be nice than right, an "oops" is better than a "what if" and simple is best. In design. In life. In Everything.
stephen o'bryan
Former Captain of a fictious submarine, he likes to talk about Search Engine Optimization, Content Marketing, and his Type 181 Volkswagon Thing. He can often be found playing X Box with his kids or camping at the beach with his family. Steve will often say things like "it's the people that matter" and "what type of ice cream do you have?" Generally happiest around people with a camera in his hand.
trish geiger
Is thrilled to be a winker! She has enjoyed being an actress, director, producer and teacher. Originally from New Jersey, she now lives in Hollywood where she spends her time making movies, singing and rescuing kittens. She loves to laugh and she is loud. (can't take the Jersey out of the girl)
jeanette dubois
Jeanette is a film & tv editor, writer, director and producer who's worked on Emmy & Telly Award winning shows, movies, and music videos for a variety of networks.  She's also a trained operatic who mostly sings to her cats now, though sometimes she expands her audience to her family & friends.  She loves gardening, good books, good wine, and good conversations, preferably all at the same time.
interested in contributing?
insidewink is always looking for compelling content. Do you have a story that will help others see a new perspective? Have a unique viewpoint that needs to be shared? Do you have expertise in a particular field? Then we'd like to hear from you! 
Learn how you could be a part of insidewink. Check out our submission guidelines.
The launch of insidewink was a true undertaking of positivity. Jean originally spoke with Alison about her desire to create a documentary on forgiveness. Trish and Jean set out and filmed many spiritual leaders on the subject while Jeanette joined the team as an editor.
After meeting with Patti & Steve of SmackSmog, we all decided that a website – a living, changing, constant work in progress would get the mission of "sharing the good" out into the world on a regular basis.
Since our launch on 11/11/19, we have had the honor of posting articles from a wonderful wide array of diverse guest writers and have highlighted the work of artists.
We are constantly awed by the amount of goodwill being shared, so we have new features that highlight everyday heroes and charities. These heroes and charities, helping in small and big ways, are changing lives on a daily basis.
Our lifestyle section currently features Jean's favorite recipes and the wonderful advice and tips from Dr. Elvira Aletta. In the future it will be home to monthly articles about gardening, education, beauty and home styling.
We want to be involved with our readers, so if you have an idea or a comment, please share it with us.
Thank you so much for supporting insidewink and we hope that you will share the good.
"No" is a word full of guilt, but as Dr. Aletta discovers, this dirty little word holds the key to our freedom.
An 8 year old boy bravely exposes an alternative type of peace. "I can't stop thinking about that boy.
He owned it. There was no cover up, there was no…"
Jean's talks with her long time friend Jeff Witten about his work with the amazing organization – World Vision – and all the opportunities they are creating around the globe.