our podcast interviewers
We strive to encourage kinder living, to reveal silver linings, to see the world's perpetual generosity. Share a secret, a belly laugh,  an experience…. share the good!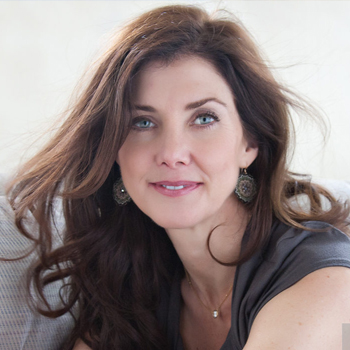 jean trebek
Jean is a Professional Religious Science Practitioner, Reiki Master and Sound Healer. She grew up on Long Island, NY, and now lives in Los Angeles. She has two wonderful adult children, Matthew and Emily, with her beloved late husband, Alex.  Jean enjoys taking long walks, watching movies, and traveling. She is very grateful for her family, friends, Luna (the dog) and good coffee.
alison martin
Alison Martin — wife, mom, Emmy-award winning actress, writer, chocoholic. Bronx Italian, daughter of Pultizer Prize winning reporters, who also identifies as L.A. Irish. Shout outs: Dan, Emilia, Brady, pooches – LuLu & Ted, friends, Mother Earth, serendipity, peace, VIPHS, Boldfaced Secret, living life like your socks feel real good.
insidewink is…
a true undertaking of positivity.
jeanette dubois
Jeanette is a film & tv editor, writer, director and producer who's worked on Emmy & Telly Award winning shows, movies, and music videos for a variety of networks.  She's also a trained operatic who mostly sings to her cats now, though sometimes she expands her audience to her family & friends.  She loves gardening, good books, good wine, and good conversations, preferably all at the same time.
Emma Berdie Donson
Emma grew up in Ossining, NY and graduated with a BFA in Acting (High Honors) from the University of Michigan. She is a film producer and event coordinator living in Los Angeles, CA. She has also worked in the digital creator economy with YouTubers, Twitchers, TikTokers, etc. and has been having fun bugging Jean and Alison to join various social media platforms. She is a proud Artist in Residence with the Jewish Women's Theatre and loves spending sunny days outside with her Fox Terrier, Winnie, making jewelry, & teaching Dance It Out!
Eddy DeMelo
Eddy is a husband, a father, a digital marketing consultant, and the President of Beyond The Bots.  When he's not spending time with his family and chasing after his two young boys, he's working with businesses of all sizes to help them increase their visibility and drive traffic to their websites.
Kathlene Mc Govern
Kathlene Mc Govern is a graduate of UCLA with a BA in English/Creative Writing. She is the winner of the David Wong Louie Creative Writing prize, has served as the fiction editor for PCC's Inscape Literary Magazine and worked as a staff writer for Blindfold Magazine, a print mag that combined activism with pop culture and fashion where she wrote features on several actors and directors including Darryl Hannah and Aaron Paul and Casey Cooper Johnson. When she's not writing, Kathlene teaches a performance workshop for dancers around the country called Acting Dynamics for Dancers. The workshop teaches dancers to create story and connect emotionally to choreography, allowing for more dynamic performances.
The launch of insidewink was a true undertaking of positivity. Jean originally spoke with Alison about her desire to create a documentary on forgiveness. Trish and Jean set out and filmed many spiritual leaders on the subject while Jeanette joined the team as an editor.
After many lunches, it was decided that a website – a living, changing, constant work-in-progress would get the mission of "sharing the good" out into the world on a regular basis.
The website launched 11/11/18, we had the honor of posting articles from a wonderful wide array of diverse guest writers, have highlighted the work of artists, and have interviewed many luminaries.
In 2023, Jean and Alison pivoted to a podcast. They have continued living up to the theme of Sharing the Good by interviewing altruistic creatives.
Thank you so much for supporting insidewink and we hope that you will share the good.