our editors
We strive to encourage kinder living, to reveal silver linings, to see the world's perpetual generosity. Share a secret, a belly laugh,  an experience…. share the good!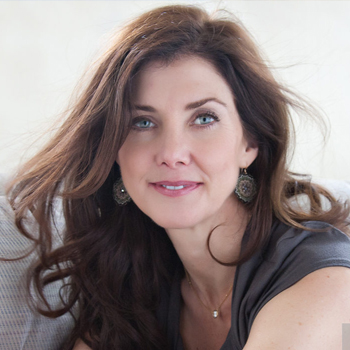 jean trebek
Jean is a Professional Religious Science Practitioner, Reiki Master and Sound Healer. She grew up on Long Island, NY, and now lives in Los Angeles. She has two wonderful adult children, Matthew and Emily, with her beloved late husband, Alex.  Jean enjoys taking long walks, watching movies, and traveling. She is very grateful for her family, friends, Luna (the dog) and good coffee.
alison martin
Alison Martin — wife, mom, Emmy-award winning actress, writer, chocoholic. Bronx Italian, daughter of Pultizer Prize winning reporters, who also identifies as L.A. Irish. Shout outs: Dan, Emilia, Brady, pooches – LuLu & Ted, friends, Mother Earth, serendipity, peace, VIPHS, Boldfaced Secret, living life like your socks feel real good.
insidewink is…
a true undertaking of positivity.
trish geiger
Is thrilled to be a winker! She has enjoyed being an actress, director, producer and teacher. Originally from New Jersey, she now lives in Hollywood where she spends her time making movies, singing and rescuing kittens. She loves to laugh and she is loud. (can't take the Jersey out of the girl)
jeanette dubois
Jeanette is a film & tv editor, writer, director and producer who's worked on Emmy & Telly Award winning shows, movies, and music videos for a variety of networks.  She's also a trained operatic who mostly sings to her cats now, though sometimes she expands her audience to her family & friends.  She loves gardening, good books, good wine, and good conversations, preferably all at the same time.
Brad Koepenick
Brad is Co-Founder and President of SparkRise, a game changing SaaS platform that provides businesses with a way to engage with consumers while contributing to social good. He is also a Musician, Actor, Writer, Producer of feature films including Val Kilmer's Cinema Twain, Shakespeare High and the subject of the award winning documentary Autistic Kids with Cameras, chronicling his work with Improvisation, Film-making, Animation and Storytelling for students on the autistic spectrum. Koepenick was awarded the "Hart Vision Award" (California Charter Teacher of the Year) and the monthly "Innovator Award" through the Professional Teachers Network.
Natalie Ring
Natalie is currently studying film at Hussian College, Los Angeles and is happiest when she's on set. She never passes up an opportunity to binge-watch Top Chef with her mom, or go to a basketball game with her dad —go Clippers! When she's not on set or spending time with her family, you can find Natalie working on independent projects, trying new recipes, or tending to her growing collection of houseplants.
Emma Berdie Donson
Emma grew up in Ossining, NY and graduated with a BFA in Acting (High Honors) from the University of Michigan. She is a film producer and event coordinator living in Los Angeles, CA. She has also worked in the digital creator economy with YouTubers, Twitchers, TikTokers, etc. and has been having fun bugging Jean and Alison to join various social media platforms. She is a proud Artist in Residence with the Jewish Women's Theatre and loves spending sunny days outside with her Fox Terrier, Winnie, making jewelry, & teaching Dance It Out!
Sheryl O'Bryan
Sheryl's two happy places are with her family or with those who have grown up overseas (Third Culture Kids/TCKs).  She's happiest when she can combine them.  She's even happier when that combination includes good coffee and dark chocolate. Having spent years in the classroom (in America and in western Africa) as both student and teacher, Sheryl spends her 40+ hours a week working with a non-profit specializing in TCKs, their care and education.  Consequently, she spends a lot of time on Skype and Zoom connecting with American teens and young adults who live all over the world.  Sheryl lives in Florida, dreams of travel, and works on mastering handlettering—both with and without Procreate.  
Kathlene Mc Govern
Kathlene is currently a student at Pasadena City College who will transfer to UCLA to finish her BA in English. In 2017, she served as the fiction editor for PCC's Inscape Literary Magazine and worked as a staff writer for Blindfold Magazine, a print mag that combined activism with pop culture and fashion where she wrote features on several actors and directors including Darryl Hannah and Aaron Paul and Casey Cooper Johnson. When she's not writing, Kathlene teaches a performance workshop for dancers around the country called The Emotional Dynamics of Dance. The workshop teaches dancers to create story and connect emotionally to choreography, allowing for more dynamic performances.
interested in contributing?
insidewink is always looking for compelling content. Do you have a story that will help others see a new perspective? Have a unique viewpoint that needs to be shared? Do you have expertise in a particular field? Then we'd like to hear from you! 
Learn how you could be a part of insidewink. Check out our submission guidelines.
The launch of insidewink was a true undertaking of positivity. Jean originally spoke with Alison about her desire to create a documentary on forgiveness. Trish and Jean set out and filmed many spiritual leaders on the subject while Jeanette joined the team as an editor.
After meeting with Patti & Steve of SmackSmog, we all decided that a website – a living, changing, constant work in progress would get the mission of "sharing the good" out into the world on a regular basis.
Since our launch on 11/11/19, we have had the honor of posting articles from a wonderful wide array of diverse guest writers and have highlighted the work of artists.
We are constantly awed by the amount of goodwill being shared, so we have new features that highlight everyday heroes and charities. These heroes and charities, helping in small and big ways, are changing lives on a daily basis.
Our lifestyle section currently features Jean's favorite recipes and the wonderful advice and tips from Dr. Elvira Aletta. In the future it will be home to monthly articles about gardening, education, beauty and home styling.
We want to be involved with our readers, so if you have an idea or a comment, please share it with us.
Thank you so much for supporting insidewink and we hope that you will share the good.