"Sharing The Good" of So Many
Highlighting our interviews with Maria Shriver, Louis Gossett, Jr., Val Kilmer, Genein M. Letford, The Doe Fund and Kathleen Noone
insidewink is a website that "shares the good".
When we started two years ago, our hope was to create a platform that focuses on compassion and discovery, so that we could highlight the grace we see and have experienced in the world. I was so moved to realize that there are many people who have the passion to do exactly the same thing. There is truly so much goodness and change happening all around us.
Alison and I have had the pleasure of interviewing  many people that are modern-day heroes and visionaries. All from varied backgrounds, they are committed to making a difference on the humanitarian landscape. It has been a truly inspiring adventure meeting all of them.
There are so many wonderful interviews on insidewink including those with Ed Asner, Kristi Nelson, Nataly Kogan…
And here are some others that have personally resonated with us… Maria Shriver, Louis Gossett, Jr., Val Kilmer, Genein M. Letford, The Doe Fund and Kathleen Noone.
Maria Shriver
"Architect of Change"
Maria Shriver has spent her life "striving for purpose and meaning". Her family (the Kennedys and Shrivers) is so well known that many of us feel connected to her in a very intimate way.
Ms. Shriver has been involved in newscasting as a writer, producer and anchor at both CBS News and NBC News. She has traveled the world, interviewing major figures. If that was not enough, she also served as the First Lady of California.
She has spearheaded much positive change by starting The Women's Alzheimer's Movement and the Minerva Awards. She also is dedicated to "moving humanity forward" and creates the bi-weekly Sunday Papers that highlights the "Architects of Change"… people that are making a difference in the world.
"Being present and trying to just be still is a very powerful practice."
—Maria Shriver
Louis Gossett, Jr.
Conflict Resolution Through Forgiveness
In March of 2016, my friend iKE Allen and I had the pleasure of interviewing the famed actor, Louis Gossett, Jr. on the power of forgiveness.
I look back on this interview and realize the complete relevance it still has today…conflict resolution via forgiveness is key to healing our world. Conflict resolution is an art.  Meaning that there is a certain skill to it, which to be honest, everyone doesn't possess. The ability to witness human struggles from beyond right and wrong, is where conflict resolution resides.
Mr. Gossett understands this and he's just one of the amazing bringers of light who walks the planet eliciting from us a more expansive and compassionate perspective of our humanity.  We are our brother's keeper, not our brother's judge. Thank you for listening to these words of wisdom from this great man, Louis Gossett, Jr.
"The worst resentment that anybody can have is one you feel justified to keep."
—Louis Gossett, Jr.
Val Kilmer
Transforming Artist
We all know Val Kilmer… or at least think we do. As we found out Mr. Kilmer is truly multi-faceted,
He is a well-known actor that helped define a generation with roles in Top Gun, Batman, and Kiss, Kiss, Bang, Bang – just to name a few.  He is a writer, having penned two works of poetry and his memoir –  I'm Your Huckleberry: A Memoir. He is a philanthropist taking an active role in helping out after natural disasters.
And now Val Kilmer is creating art and mentoring other artists in his new gallery/workspace – HelMel Studio & Gallery. Located in Los Angeles at the corner of Melrose and Heliotrope, the space is a beautiful tribute to creativity, kindness, humor and opportunity from an ever-transforming artist.
"We have a place for young people to learn and be mentored, for novices to collaborate with professionals, for art to heal."
—Val Kilmer
Genein M. Letford
Working and Creating Together 
Genein M. Letford is a champion. She is on a mission to make 'Intercultural Creativity™' a well-known term. The World Economic Forum lists creative thinking as the #1 skill needed in 2021 but our creative skills, as a nation and individually, are dwindling. She is changing that with her new concept of 'Intercultural Creativity™' which meets at the intersection of inclusion and innovation.
As Ms. Letford says, "Our country is certainly in need of this type of training on how to create together and unify across cultural lines. I hope this work helps with our current national and global issues."
"The creative and financial literacies are critical for our success."
—Genein M. Letford
The Doe Fund
Donating Alex's Suits to Ready, Willing & Able
The Doe Fund holds a special place in our hearts. My son, Matthew, gave Alex's suits from my husband's dressing room at Jeopardy! to The Doe Fund's Ready, Willing & Able organization. Harriet McDonald, President of The Doe Fund, said, "The generous donation of these stylish suits will help the men we serve, who are often uncomfortable and unfamiliar with promoting themselves as part of an interview process, regain their confidence. They will not just look, but truly feel the part of a responsible employee, a taxpayer, a role model to their community, and a contributing and present father to their children."
The Doe Fund just celebrated their 2020 Graduation! "The success of our 2020 graduates demonstrates that the combination of paid work, job training, housing, and wraparound social services offered by Ready, Willing & Able provides a pathway to recovery—not just for the men we serve, but for all of New York City."
"Never before have the issues addressed by The Doe Fund – issues of social, racial and economic justice, as well as unemployment, and criminal justice reform been more at the center of national dialogue."
—Harriet MacDonald
Jeff Weiner
The Compassionate Dynamic
According to Wikipedia, Jeff Weiner is an American businessman. He has had leadershp roles at Warner Bros., Yahoo and he started LinkedIn. Through his business dealings he learned that "after practicing compassionate management and making it a first principle, it became increasingly clear we shouldn't wait until people are in the workforce to teach compassion. Rather that compassion can and should be taught as early as possible." So, Jeff Weiner started The Compassion Project.
The Compassion Project provides a simple framework that teachers can use to embed compassion education into the school day. The Project's vision of "a first-of-its-kind national initiative to provide compassion education to elementary school students across the US" is just what we currently need. The Compassion Project are working with over 20,000 elementary schools and over 42,000 teachers.
"The vision for The Compassion Project is to ensure that every student in the United States not only understands the meaning of compassion but can actively practice it as well."
—Jeff Weiner
Kathleen Noone
The Beauty of Life
"As you see your brother, you see yourself"…this quote is from A Course In Miracles and it sets the tone for this wonderful interview.
The beautiful, Kathleen Noone shares her wisdom on living life from a place of beauty – hint… it starts with what you're focusing on, so notice where you place your focus…is it bringing you down or elevating your spirit?  Ms. Noone's message is definitely not about resisting or denying the challenges we are all facing both individually and collectively, however she's offering a way to be both authentic to our current experience all the while focusing on what brings us joy.  Yes, the two co-exisit…and we are engaging in this phenomena all the time.
"What can you more deeply Allow? In that question is the space where the inspiration comes."
—Kathleen Noone
Thank you game-changers, ripple-makers, kindness givers & compassion champions.
Thank you protectors of the planet, uplifters of the unnoticed, creative thinkers.
Thank you lovers of small moments and activists in large ones.
Thank you all for talking with us and allowing us to share your good.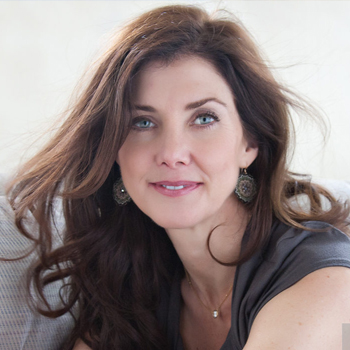 By JEAN TREBEK
Jean is a Professional Religious Science Practitioner, Reiki Master and Sound Healer. She grew up on Long Island, NY, and now lives in Los Angeles. She has two wonderful adult children, Matthew and Emily, with her beloved late husband, Alex.  Jean enjoys taking long walks, watching movies, and traveling. She is very grateful for her family, friends, Luna (the dog) and good coffee.
By ALISON MARTIN
Alison Martin -- wife, mom, Emmy-award winning actress, writer, chocoholic. Bronx Italian, daughter of Pultizer Prize winning reporters, who also identifies as L.A. Irish. Shout outs: Dan, Em, Brady, pooches - LuLu & Ted, friends, Mother Earth, serendipity, peace, VIPHS, living life like your socks feel real good.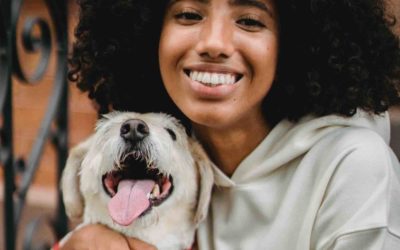 Part 1 of Kathlene McGovern's 2 part series on the best and safest ways to travel with your furry friends!
Dove Rose give us ideas on how to stay curious! Keep it Fresh in the Kitchen, on the Drive and in your Life. New ideas to keep our mind alive!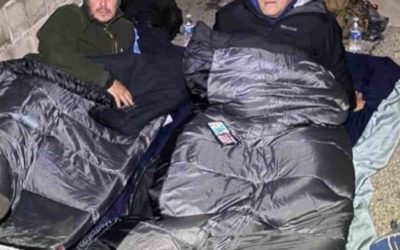 Ken Craft of Hope of the Valley lives unhoused on the streets of the San Fernando Valley for 100 hours and shares the challenges, insights and struggles he faced on this journey.