The Compassion Project
Founded by LinkedIn's Executive Chairman, Jeff Weiner, and designed by social impact innovator, EVERFI, The Compassion Project motivates children to see "compassion" as an action word, teaches kindness, patience and social emotional learning skills to elementary school children.
The Trebek Family Understands the Importance of Compassion in Our Schools
The Trebek family supports various organizations that have truly changed lives. Aiding educational institutions from colleges to high schools to elementary schools has been high on their list of priorities. They all also have a deep understanding of the importance of compassion… which is probably why Jean and Alex felt so strongly about highlighting and bringing attention to The Compassion Project – a program that beautifully interweaves education and kindness.
This video can give us a clue as to how important this Project is and was to the Trebeks. In light of Alex's transition, it is now so moving and poignant to see this video of Alex Trebek filming an inspirational segment for The Compassion Project during one of his last days on the Jeopardy! set. Without missing a beat, Jean has continued to carry on the Trebeks' mission of help and support of such amazing, pivotal programs.
"We've been fortunate to collaborate with Alex and Jean to bring The Compassion Project to elementary schools across the US. On one of Alex's final days in the Jeopardy! studio, he filmed this message to inspire parents, teachers and students."
"Hello, I'm Alex Trebek. My wife Jean and I were recently made aware of the National Compassion Challenge and I'd like to take a moment right now to share with you just a little bit about their initiative. Now we all know that bullying is a problem in our society, quite often in our schools, and so is a lack of understanding of others situation. And that's why this November, teachers will be encouraged to build a classroom community by helping elementary students foster empathy and compassion for their classmates. Sounds like a good idea, doesn't it? To find out how you can participate, please go to CompassionProject.com. Thank you."
"In honor of Alex Trebek, EVERFI will be providing an additional 100 elementary schools with access to the Compassion Project."
The Compassion Project Teaches Social Emotional Learning Skills
The Compassion Project is perfect for our times, because it motivates children to see "compassion" as an action word. So many students are hurt by bullying and exclusionary behavior, but without the tools that can help them to learn different ways to act, it's almost impossible to change these interactions… that's why The Compassion Project is so important. Designed by social impact innovator EVERFI, "the curriculum teaches kindness, patience and compassion to elementary school students." In the two years since its inception, over 400,000 children have had access to these important life skills, along with the ability to act out each lesson through interactive group activities.
In these divisive times, teaching our children to navigate with love and an open heart is crucial. We congratulate The Compassion Project for planting these good seeds for our future. To bring this free program to your child's elementary school, or to try the digital games at home with your child, you can visit their website here.
The Vision of The Compassion Project's Founder
"It's important for people to know that we made a very deliberate decision to offer this curriculum at no cost to elementary schools so that it was accessible to anyone regardless of their zip code. This would not be possible without the support of generous individuals and companies who donate to the non-profit, and we are deeply grateful to the Alex and Jean Trebek Foundation for their support."
—Jeff Weiner
Executive Chairman of LinkedIn and Founder of The Compassion Project
"When I learned that their mission was "to ensure that every primary school student in the US understands what compassion is and how to practice it", I immediately knew that this was truly aligned with the our Trebek Foundation's values."—Jean Trebek
Mind. Body. Soul. Earth. It's all connected & taking care of each leads to a happier, healthier life & planet.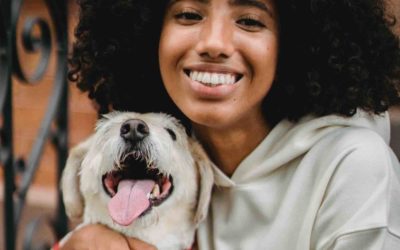 Part 1 of Kathlene McGovern's 2 part series on the best and safest ways to travel with your furry friends!
Dove Rose give us ideas on how to stay curious! Keep it Fresh in the Kitchen, on the Drive and in your Life. New ideas to keep our mind alive!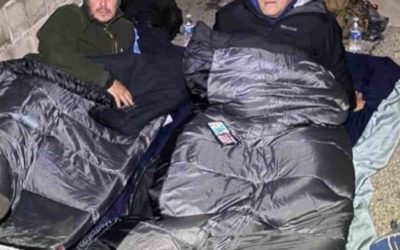 Ken Craft of Hope of the Valley lives unhoused on the streets of the San Fernando Valley for 100 hours and shares the challenges, insights and struggles he faced on this journey.