"For people to connect and be compassionate, they need to know how to connect with people from various backgrounds."

—Genein Letford, M.ED
Genein Letford is on a mission.
With a Masters Degree in Education and the 2015 Charter School Teacher of the Year honor, Ms. Letford is a force in student equity access, creative development and financial literacy.  Her passion is evident! She is a speaker and consultant, teaches intercultural development strategies as the Chief Creative Officer of CAFFE Strategies, has started a non-profit Alumni360 that empowers young people to live their best life, has served on the Board of DonorsChoose, has a podcast and an international best selling book, From Debt To Destiny: Creating Financial Freedom From the Inside Out
Her ability to combine skills such as an open mindset, empathy/compassion, curiosity, courage, observation, connection of commonalities & differences and to teach those skills allows her to offer a true gift to the world.
Our very own, Brad Koepenick, caught up with Ms. Letford and asked her 10 questions. Thank you so much to both of them.
Here's Genein…
Genein Letford's Redefining Creativity
Genein, you are the national spokesman for "Intercultural Creativity". What is the relevance? What fueled your interest in creativity?
We are in a creativity crisis. Since I worked in the creative arts my entire career, I've always known how important the arts are to creative thinking but I began to realize we had a huge issue with the definition of creativity. Many people think they are not creative because they are not artistic. This isn't so. So I set out to redefine creativity as the process of problem finding and solving with relevance, value, and novelty. To be creative in this workforce also means we need to be able to create with people from various backgrounds, cultures, and lived experiences. That's how the concept of 'Intercultural Creativity™' was born.
Increasing people's intercultural competence (the ability to work with people from various cultures and shift perspective) uses the same skills needed to think creatively. These skills are: having a growth mindset, being observant, being curious, making connections between similarities and differences, shifting perspective, and being able to adapt behaviors. These skills are now critical and our company, 'CAFFE Strategies' now trains employees and leaders to improve these skills through our 'Intercultural Creativity™ training programs.
Understanding & Appreciating Creativity
"I am championing 'Intercultural Creativity™' which is a new concept that meets at the intersection of inclusion and innovation."
— Genein Letford
Founder – Alumni360,  Founder CAFFE Strategies, Creator – Intercultural Creativity
Your work as an arts educator has garnered many awards including Hart Vision (Ca Charter Teacher of the Year), Grammy Curriculum honors, Sontag Award and more. How did your work in San Fernando Valley schools fuel your current mission?
Being creative in my approach to education was the impetus to where I am today. I started as the music director of a charter school in 2008, which was the beginning of the market crash. We know the arts are the first thing cut when the budget is slashed. I knew I had to go above and beyond and learn how to create value.
The program I built at my school was unique and ended up winning several awards and won many grants. It was an art program that incorporated core subjects using creative thinking strategies, such as sensory awareness, metaphorical analysis, heightened observation, and even some entrepreneurial components. It was a program like no other and it gave me the basis for the creative and intercultural work I do now with organizations and companies.
Why is financial literacy important and what role have you played in educating the public?
While I was a young teacher I was also paying off almost $100,000 of debt on a teacher's salary. I realize that having financial literacy earlier in life could have saved some of that struggle.
I, once again, had to get creative. I realized my creative health affected my financial wealth. My ability to reframe my talents and gifts and understanding how I could be an answer to the needs of the marketplace was essential to paying off all of that debt. I wrote about my experience in my book, Debt To Destiny: Creating Financial Freedom from the Inside Out, which has now been adopted as required reading in some schools. I don't just talk about money but I also discuss our relationship with money and it relationship with our life purpose.
I then started a nonprofit called Alumni360 to warn my former students, who were now in middle and high school, about debt and the perils of ignoring financial literacy. Bringing in guest speakers with powerful stories and providing training on financial literacy and creative entrepreneurship was the focus of the group. I didn't want my students to end up with debilitating debt like I did. I also wanted them to know the power of their own story and how to use it to access resources and opportunities. Putting them in the driver's seat of their financial future was my goal.
 

Alumni360

teaches youth from low income background financial education and creative education. It empowers them to combine the two for creative entrepreneurship pursuits.
—Genein Letford, Founder Alumni360
Genein Letford's TedX Talk
With the title "Brilliant Yet Broke: The Missing Tools Our Kids Need To Succeed", Genein did a wonderful TedX talk you can watch here.
You're a parent. What advice do you have for parents who are concerned about a "learning gap" during the pandemic?
Time of crisis is the perfect time to reassess what education is for and how to structure it so our students can thrive in any climate or situation. The advice I give parents, and the school system for that matter, is to be mindful of the transferable skills and tools your children will need in their adulthood. The standards cover academics but the skills the workforce is looking for are creative thinkers who have the 'soft skills' or life skills, such as being able to create, communicate, connect with others, and being courageous to act on ideas. These skills can be integrated within the standards and will be the skills the workforce will rank higher than their GPA and college pedigree.
Your work here in underserved communities has greatly impacted the lives of students. What are YOUR aspirations for their future? Where are they headed?
In my Intercultural Creativity trainings, the first module is about your mindset. Seeing yourself as creative and valuable is the first step to being interculturally creative and producing value. Since I now train adults, there is a lot of dismantling debilitating mindsets but when working with children, it's easier because we are building those mindsets from the bottom up. I want my students to continue building a creative courageous mindset and go out there shining bright like a diamond. The diamond carries my metaphorical message. We all have gems to offer the world, though they may look like dusty rocks. Once we buff them off and shine them up, we will be unstoppable. I want my former students and my current clients to be able to contribute their diamond ideas to the world and shine bright.
"This ability to connect, communicate, create and innovate across cultural lines is a developmental process, called intercultural competency and many of the developmental steps parallel creative thinking development. We combine them for a holistic experience." CAFFE Strategies offers training programs to help "develop your team members' ability to be a bridge across cultures and successfully communicate, create and INNOVATE across cultural lines."
— CAFFE (Creative Advancement for Financial Empowerment) Strategies  
Making An Impact and Creating Solutions
These are different times. Any advice for new educators?
Teaching is such an important and special profession yet can be very challenging at times. I would encourage teachers to remember their impact has generational effects. The students we impact today will go on to affect many people that we will never meet. Don't forget the bigger picture of your work. Also, be tied to a community of creative thinkers who are optimistic. Peer influence is more powerful than you know so surrounding yourself with people who support you while growing in their own lives is key. Please rest and don't neglect taking care of yourself.
You focus on Entrepreneurship for youth is truly inspiring. Can you tell us a little about EntreArts Camp?
The EntreArts Camp is the intersection of creative thinking skills and financial literacy embedded within a business format. We bring in top entrepreneurs to lead sessions on business concepts and integrate them with fun interactive creative thinking training to increase their observation skills, metaphorical skills, and other cognitive skills that underlie creativity. They learn how to communicate their concept, influence their targeted audience and create value from an idea.
Why do you do what you do?
I remember walking down the long corridor as a 3rd grader to the speech therapy room three times a week wondering why I couldn't speak fluently like my twin sister or the other students. I thought my ideas were dumb and I had no confidence to create and contribute whatsoever. Music, through playing the trumpet, became my voice until I could strengthen my actual speaking voice.
I learned the importance of valuing the diamond of ideas found in each individual. I know what it is like to not be seen, to be ignored. I do what I do because empowering people to show up confidently with their creative ideas while valuing the ideas of others is what our nation so desperately needs. Within our creative ideas are the solutions we need to unify our American people and move this nation forward.
I wish to be a part of the solution for this generation and 'Intercultural Creativity™' is my contribution.
What's on YOUR playlist?
Seasons of Love – RENT
This Is Me – The Greatest Showman
Communion – Maverick City Music
Look Up Child – Lauren Daigle
Your nightstand?
My journal with colorful pens!
The Leader's Brain,  Dr. Michael L. Platt
George Washington Carver: His Life and Faith in His Own Words
Poke the Box, Seth Godin
Teachers. We love them. Natalie Soriano pays tribute to some that she still remembers fondly
Why Jean & Alex Trebek Feel The Compassion Project is So Important

Aiding educational institutions from colleges to high schools to elementary schools has been high on their list of priorities.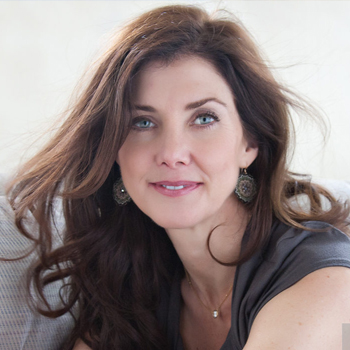 By JEAN TREBEK
Jean is a Professional Religious Science Practitioner, Reiki Master and Sound Healer. She grew up on Long Island, NY, and now lives in Los Angeles. She has two wonderful adult children, Matthew and Emily, with her beloved late husband, Alex.  Jean enjoys taking long walks, watching movies, and traveling. She is very grateful for her family, friends, Luna (the dog) and good coffee.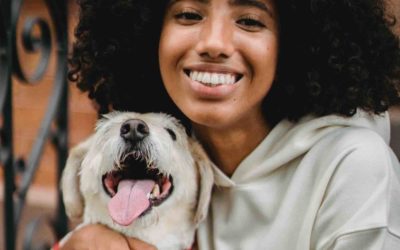 Part 1 of Kathlene McGovern's 2 part series on the best and safest ways to travel with your furry friends!
Dove Rose give us ideas on how to stay curious! Keep it Fresh in the Kitchen, on the Drive and in your Life. New ideas to keep our mind alive!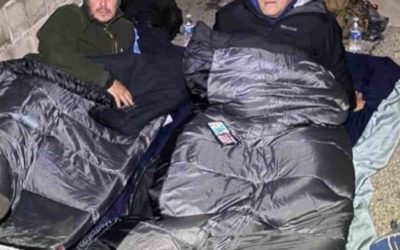 Ken Craft of Hope of the Valley lives unhoused on the streets of the San Fernando Valley for 100 hours and shares the challenges, insights and struggles he faced on this journey.