Along with the notion of giving back, the word  "compassion" is demonstrated through actions. My son, Matthew Trebek and his business partner – Nodar Mosiashivili, truly live this idea.
Just like Alex and I, Matthew understands the importance of philanthropy.
To be honest, it's sometimes challenging to get these everyday heroes to speak with us and reveal themselves… so we've concluded that heroes don't brag. But being his mom, I got Matthew to answer these questions.
Let's meet Matthew:
Matthew, tell us a little bit about yourself.
My name is Matthew Trebek and along with my business partners, Nodar Mosiashivili and Alexander Perilla, we own 3 restaurants in Harlem; Oso, Lucille's, and Pizza by Lucille
Editors side note:
The name "Lucille" honors Matthew's grandmother, Alex's mother.
What is Lucille's Family Meal?
We created a weekly soup kitchen called Lucille's Family Meal for people who are living in poverty or transitional housing in the North Harlem area. Lucille's Family Meal is held every Wednesday at St. Matthew's Baptist Church and is able to accommodate approximately 100 people.
At the church, we aim to give guests a more dignified dining experience through creating a dining room like you would find in any restaurant. Ten large tables with ten seats are dressed with tableclothes and silverware that has all been collected through the church's congregation. There is no buffet line, which is another important factor, instead the volunteers from the church act as servers. Not only are the church volunteers serving each guest and checking in to see how they find the meal to be, but they also play an important part in building a relationship with each guest. There are even times when a church volunteer will walk some of the elderly guests to their current residence if nearby.
Cassandra Rhoades, our chef at Oso, and Nicholas Cerda, our chef at Lucille's, are the ones responsible for preparing the food for Lucille's Family Meal on a weekly basis. Nodar, Alex, and I, will then plate the food once it's brought over to the church.
Lucille's Family Meal
Attention to details like tablecloths, napkins, silverware and even flowers add to the dining experience at St. Matthew's.
What was the hardest part of getting started on this "good adventure"?
There was really nothing hard about it. Maybe figuring out a day/time that worked for all parties involved and a time that we knew we could dedicate every week. As a restaurant group, we are constantly making food for others, if you think of this as a weekly catering order it seemed pretty simple. It doesn't often need to take much to help. The meals the chefs provide, the embrace and conversation that the church provides, and the transportation and organization myself, Nodar, and Alex provide, these are all things that each person does every single day regardless… so it is really about directing that energy to something positive.
Has there been one or two people that really touched your heart more deeply than others?
We see a lot of the same faces day in and out around Lucille's… and we always say, "Hi" to each other. These are the people that have lived in the neighborhood for decades and have seen their neighborhood take an interesting journey.
Embracing something new in your neighborhood, like a space that sells a higher priced cup of coffee or menu item, is not always easy. Yet, without fail these people always say hi and are so positive about our business, even though they are not necessarily the ones coming through the door that often. To see the response from them by creating something that they are able to come to every week and be able to enjoy was great.
My business partner Nodar inspires me. When I told him I wanted to do this, he jumped right in without needing any persuading. Regardless of the large workload he already has, his enthusiasm is what propels so much of the work we do. To know you have someone like that makes everything easy and enjoyable. So while being able to reflect, he always touches my heart.
"My business partner Nodar inspires me. When I told him I wanted to do this, he jumped right in without needing any persuading."
—Matthew Trebek
What are you most proud of?
Continuing to build a network of relationships for people through the medium of restaurants and community.
How can the reader get involved?
The reader can find something they are passionate about and tie that to a cause. There is so much that can be done in the world or in your small community.
If everyone did just a little bit, to whatever cause they chose, that would definitely be the best for everyone.
"Appreciate when times are good and stay patient and positive when things could be going better."
What have you learned about yourself doing this work?
I have learned that there are always ups and downs. In our business, it's always going, there's always something to do. Appreciate when times are good and stay patient and positive when things could be going better. I've learned that being able to communicate well with your team and being able to empower and inspire those around you will always be a tool that will aid everyone, including yourself. Learning how to do this and do it better is a big personal goal of mine. One of my best friends says, "your network is your net worth". I guess that's a simple way to put it.
Sharing in the joy of giving back to the community.
Matthew Trebek's business partners, Alex Perilla and Nodar Mosiashivili.
Tell us a little bit about your restaurants in the Harlem community
As mentioned before, we are a collective of three small restaurants in the Harlem area. We aim to provide a unique experience to every guest that enters one of our locations through elements of cuisine, mixology, service, style, and vibe.
More importantly, as a group we try to embrace the true meaning of hospitality: a generous reception and entertainment of guests, visitors, or strangers, in our approach to being a member of a very important community.
At a time when so much is going on in the world that can pull us apart, it is beautiful to see people coming together to truly help each other.
Thank you Matthew for stepping up!
Please check out Matthew Trebek's Restaurants
Can Ed Asner help change the world?
For years, many of us have known Ed Asner as his gruff, tough TV persona but the truth is that he has a heart of gold. And he's taken action to help a community in a big way.
Do you know an everyday hero?
Do you know someone who gives of themselves for the greater good of others? Someone who is helpful, inspirational or courageous? Young, old, furry…Tell us about them!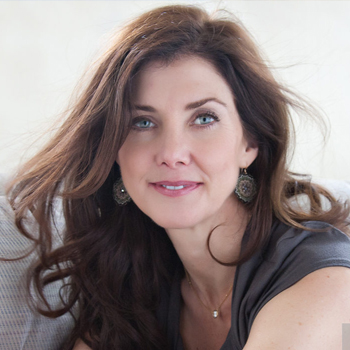 By JEAN TREBEK
Jean is a Professional Religious Science Practitioner, Reiki Master and Sound Healer. She grew up on Long Island, NY, and now lives in Los Angeles. She has two wonderful adult children, Matthew and Emily, with her beloved late husband, Alex.  Jean enjoys taking long walks, watching movies, and traveling. She is very grateful for her family, friends, Luna (the dog) and good coffee.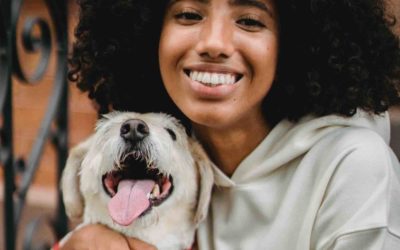 Part 1 of Kathlene McGovern's 2 part series on the best and safest ways to travel with your furry friends!
Dove Rose give us ideas on how to stay curious! Keep it Fresh in the Kitchen, on the Drive and in your Life. New ideas to keep our mind alive!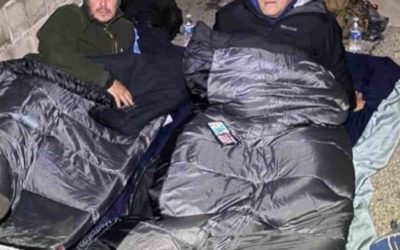 Ken Craft of Hope of the Valley lives unhoused on the streets of the San Fernando Valley for 100 hours and shares the challenges, insights and struggles he faced on this journey.