insidewink co-founders, Jean Trebek & Alison Martin,  share their ideas on "nurture" and how the concept relates to all areas of life.
Photo taken pre-pandemic 🙂
… what does the word "nurture" conjure up for you?  
A sense of relaxation and joy?
Or possibly some guilt and lack?
Nurture is a verb and a noun defined as: to care for and encourage the growth and/or the development of someone or something.
"Nurture" plays a significant role in how a person moves in the world… if one has been cared for and encouraged chances are they will naturally be a caring/nuturing person. But if that hasn't been the case, the good news is that "nurture" can be learned and fostered. We can adopt new ways to nurture ourselves even when it wasn't in abundant expression when we were little.
Right now, we are at a point of many challenges. If we can care for each other and nurture respect and compassion, we will ultimately be better off.
On top of outward nurturing, we can also take time to inwardly nurture ourselves. With so much growth and activity in life… we call you to take time to replenish. 
"May" we ask you try this?
Nuture your mind with affirmative thoughts and new ideas.
Nuture your body with plenty of water, rest, healthy food, and exercise.
Nuture your soul with nature, kind acts, deep breaths and some time to be still and quiet.
Here's what's happening on insidewink…
Jean shares a recap of some of her favorite insidewink interviews of modern-day heroes and visionaries.
Feeling Weepy? That's good! As Dove Rose explains in her article on the Benefits of Crying
Cheryl Farrell's amazing article on Hope – The Noun that urges us to give deep to reveal that knowing that things will be alright.
We write about our  Thoughts On The Verdict and questions whether we can step up.
And, of course, more of Jean's wonderful Reliable Recipes and personal stories too.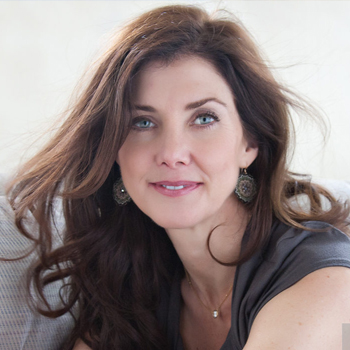 By JEAN TREBEK
Jean is a Professional Religious Science Practitioner, Reiki Master and Sound Healer. She grew up on Long Island, NY, and now lives in Los Angeles. She has two wonderful adult children, Matthew and Emily, with her beloved late husband, Alex.  Jean enjoys taking long walks, watching movies, and traveling. She is very grateful for her family, friends, Luna (the dog) and good coffee.
By ALISON MARTIN
Alison Martin -- wife, mom, Emmy-award winning actress, writer, chocoholic. Bronx Italian, daughter of Pultizer Prize winning reporters, who also identifies as L.A. Irish. Shout outs: Dan, Emilia, Brady, pooches - LuLu & Ted, friends, Mother Earth, serendipity, peace, VIPHS, Boldfaced Secret, living life like your socks feel real good.
A heartfelt interview with one of the founders of The Waterbearers – a women-led organization that provides clean water to countries suffering from water vulnerability. Their work is full of kindness, hope and is changing the lives of many!
In her beautiful story, Kate Fuglei takes us to a small Italian town where she discovers a life lesson on enjoyment.
"I Have Been Buried Under Years Of Dust"... are the first words Emily Grodin used to express herself. Emily is on the autism spectrum and for years was unable to fully communicate. Her parents, Valerie and Tom, worked with many therapists and different modalities...