Cheryl Farrell with her daughter, Nia, and son, Alec, along with Alex in 2002
With a unique perspective as a Jeopardy! Clue Crew member and to celebrate our theme of love and honor, contributor Cheryl Farrell writes a letter to insidewink co-founder Jean Trebek in honor of Alex.
I hope this letter finds you in good spirits and in good health.  As you "share the good" in your life, I thought it fitting to honor Alex who you shared with legions of fans, notables, colleagues, friends, charities, and anyone with a television. We all have an Alex story, and I am humbled to honor his memory at insidewink.com. I have a few remembrances of Alex to express how much you both mean to me and my family.
This year marks for me the 20th anniversary of being selected as a Jeopardy! Clue Crew member. For seven years, I had the privilege of representing the beloved quiz show on the iconic game board. I also cherish my friendship with your family that began when our sons attended Campbell Hall School and were in the same leadership club. 
As you may recall, I joined Jeopardy! with no entertainment background at the time. I had moved to Lancaster, Penn. and had not revealed my entertainment interests with you. That's how I honored our friendship—I didn't name drop to get the job. It's that kind of integrity I associate with Alex. He was the same man while sitting in a limo as he was behind the wheel of his truck. You know that more than anyone, but I want you to know it's one of traits I admired about him.  
Among the more than 1,000 Jeopardy! clues I presented, some of my favorites were in the Thanksgiving category we taped at your home in the early 2000s. You and Alex welcomed the crew into your family space and we enjoyed a pretend family meal for the camera. Alex's wry sense of humor added to the stature of the man. And, he was a joy to know. 
As part of my duties on the show, I visited elementary schools to play mock Jeopardy! games. Students and teachers would often ask, "What's Alex really like? Is he as smart as he looks on TV?" I was proud to say that he was the real deal—genuinely curious and knowledgeable. Again, you know that already. 
As the Jeopardy! host, Alex was gatekeeper of facts and knowledge from contestants, but there was more to his influence. He opened windows of comfort for multi-generational families sharing 30 minutes together in front of the TV. My family example relates to Aunt Bernice who I lived with as a child in Athens, Texas, a town in the eastern part of the state.
Aunt Bernice,
or "Aunt B" as she was affectionately called, was a nutrition educator and host of a local radio show—
a rare role for Black people in the late 1950s.
–  Photo: Aunt Bernice McKay circa 1956
When Jeopardy! would come on, she instinctively took the phone off the hook. No phone calls or other interruptions were allowed. If something urgent was going on during that half hour, it would have to wait. My aunt was enthralled with the unique way of conveying education and with Alex at the front of the TV classroom.
You can just imagine my aunt's thrill when I began working on the show in 2001. I sent her photos of Alex greeting my young kids when they visited the set of the 2002 Million Dollar Masters tournament at Radio City Music Hall. Aunt Bernice had huge bragging rights with her friends and hospital nurses. I was pleased to provide that before she passed away the following year.
In times of traumatic world events, Alex's presence on the show was soothing. It's a heavy burden to be an inadvertent beacon of light to millions of people, but he let his light shine. As I sat on the Jeopardy! sound stage or viewed him on TV, I too was comforted by his presence.
The Trebek family's long history of generous charitable donations is well-documented and appreciated. I so admire you, Jean for sustaining your family's philanthropic tradition. I especially cherish your contributions to Hope of the Valley Rescue Mission that helps people like my older cousin Harold who experienced homelessness.
Far exceeding earthly celebrity, Alex is a celestial star as a father, husband, and friend. I hope you can imagine how my observations combined with those who knew him (on and off TV) create a galaxy of light symbolic of his massive reach. Like stars described in astronomy classes, Alex's light lives on long after its physical presence is gone. His light shines through your kindness and authentic love for others. It shines through your children who are making their mark. Honor is the outcome of answering life's call with full intention. I honor you and Alex.
Cheryl Farrell
Cheryl Farrell is a corporate communications consultant and performance storyteller in Southern California. She has decades of experience in healthcare, education, and financial services. Cheryl was an original cast member of the Jeopardy! Clue Crew and toured the world appearing in more than 1,000 video clips. As a public speaker, she often examines how older black women excel at the intersections of race, gender, and age. Cheryl has a master's degree in Communication Management from USC and a bachelor's degree in economics from UCLA. She is married and has two adult children.
Photo credit - NiketaCH Photography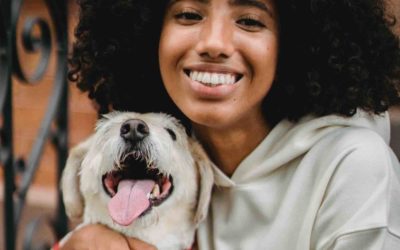 Part 1 of Kathlene McGovern's 2 part series on the best and safest ways to travel with your furry friends!
Dove Rose give us ideas on how to stay curious! Keep it Fresh in the Kitchen, on the Drive and in your Life. New ideas to keep our mind alive!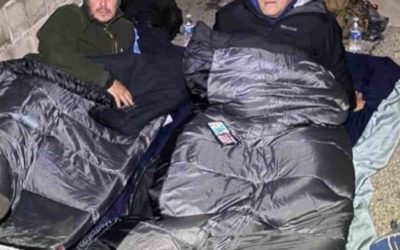 Ken Craft of Hope of the Valley lives unhoused on the streets of the San Fernando Valley for 100 hours and shares the challenges, insights and struggles he faced on this journey.