Meet Katie and Jim.  Katie is constantly critical, controlling and making demands on Jim.  Feeling engulfed, he is constantly pulling away to get some space and independence. 
Feeling emotionally abandoned, Katie clings on tighter, causing Jim to distance more.  All Katie wants is to feel loved and seen, but using her best efforts, she pushes her husband away.  Finally, wounded, Katie will get cold and pull away.  Jim, sensing this, will come back around. 
And this cycle will repeat, forming their marital pattern.  
Attachment Theory and How It Affects Us
Katie and Jim are not alone.
Most couples have some type of pattern until it is made conscious and interrupted.  To understand why, we gotta go back to the scene of the crime, our babyhood.  How we were taken care of at this critical time has everything to do with how we show up in our relationships today. 
Attachment Theory, originating from the work of John Bowlby in 1958, states that the earliest bonds formed by children with their caregivers have a tremendous impact that continues throughout life. Attachment Styles are the ways we bonded during these early years, and become the subconscious defenses that, left unchecked, will rule and sometimes wreak havoc on our adult relationships.
There are four main attachment styles we develop in childhood and bring to adult relationships. They are:
1. Secure
2. Avoidant
3. Anxious
4. Disorganized  
People with secure attachment are raised by adults that are attuned to their child in ways that make him/her feel seen and safe.
As adults, people with secure attachment styles tend to be open, honest, less defended against love and intimacy and have no need for drama.
People with an avoidant attachment style tend to be raised by caregivers who are primarily unavailable, preoccupied and oblivious to their child's needs. 
As adults, avoidant people are commonly self-sufficient and emotionally distant in relationships.  They have trouble identifying their own needs and dismiss their partner's as well,  They detach easily from loved ones.
People with anxious attachment style are raised by adults whose behavior is inconsistent.  They could intermittently be nurturing and loving then be distant and emotionally cold.  The child, never knowing what to expect, becomes clingy and insecure. 
As adults, anxious people tend to be needy, possessive, and are constantly questioning their partner's feelings about them. They look for a partner to rescue them.
People with disorganized attachment style grow up with caregivers who are physically and/or emotionally abusive.  The child often dissociates from this treatment and vacillates between wanting and fearing his/her caregiver.  His/her abuser and comforter are the same person. 
As adults, people with disorganized attachment style live in a state of ambivalence.  When their partner is too loving they feel trapped and want to emotionally distance themselves.  Conversely, when their lover pulls away, they feel rejected and cling onto them.
How Attachment Styles Create Patterns
You and your partner will likely identify with one or a combination of these styles and may even notice your patterns. This knowledge can be revolutionary in how you understand and get along with one another.
Taking a look back at Katie and Jim.  Katie has an anxious attachment style, while Jim's is more avoidant.  If they recognize this, therein lies the power to change the pattern. With Katie, she might notice the cycle, pause and think, "When Jim pulls away, it doesn't mean he doesn't love me.  He just needs some space.  Instead of nagging him to get him to pay attention, I will let him be.  I can share my feelings with him later."
Sounds so simple and mature right?  Hahaha I know!  But just remember, "simple does not mean easy" and most of us become our most immature in our love relationships.  Why? The best explanation I have found to explain this is through Harville Hendrix' Imago Theory.
Hendrix maintains that from the time we are born we are soaking up all the energy of our original caregivers… internally imprinting their smell, voices, moods, behaviors, their mirroring of us or lack thereof, their relationship with each other; bla bla bla…  And the theory is that when we grow up and are looking for love, we are programmed to be attracted to people who possess characteristics similar to our original caregivers. These people are called our Imagos.
Why are we so attracted to people like mom and dad, especially if they sort of…sucked?  The theory is we are trying to heal those early wounds and complete the idyllic 'happily ever after' we didn't get with them the first time around.  This explains the exasperation people feel when they exclaim, "Why do I keep picking unavailable men when I know they are not good for me!?" Well, maybe dad was unavailable somehow and you are compelled to want to work that out.  
Three Stages of Relationships
Hendrix also wrote a great book called "Getting the Love you Want."  In it he describes the three stages of a relationship:
1. Romantic Love
2. The Power Struggle and
3. The Conscious Marriage  
The Romantic Love phase makes us feel like we are on happy drugs!  The oxytocin is pumping through your brain and you are in a state called "limerence."  You may feel like you will die if your feelings aren't reciprocated even after knowing this person only a few weeks.  You will not die!  YOU JUST MET THIS DUDE. But being an Imago, he really feels like your ticket! 
During The Power Struggle you may start trying to get your partner to change so you can be happy. The things you used to like or overlook now bug the crap out of you.  Disillusionment may set in when you realize the relationship "can't fix you" and your partner has his own set of issues to contend with. This is the messy season in a relationship.  
In The Conscious Marriage, you have fully put your big girl pants on.  You have let go of the fantasy of what you thought the relationship would feel like and are okay with what is.  Aware of each other's wounds, you see the power your relationship has to nurture and heal.  You both take responsibility for your needs and wants, accept and support one another, and have healthy communication. You have a realistic view of the relationship and the commitment it takes. 
How do you graduate to a Conscious marriage?  A great place to start is flipping what John Gottman refers to as the "Four Horsemen of the Apocalypse"  in his bestseller "The Seven Principles for Making Marriage Work."  They are stonewalling, defensiveness, criticism and contempt.
If you feel like you are engaging in any of these destructive behaviors in your relationship consider working on these!   Ideally, your partner will do the same.  If not, a lot can improve with your willingness alone.
When one person changes, the relationship has to change. And if your efforts don't save it, they will not be lost.  You will have gained invaluable tools to bring to a new relationship.
Destructive Relationship Behaviors and How to Move In the Right Direction
STONEWALLING
Stonewalling is when you refuse to consider your partner's perspective and when confronted shut down and become unresponsive.
If you are stonewalling… take a breather from the argument and come back when you are calmer and ready to be clear in sharing your feelings and empathetic to your partner's.  Take it a step further and be curious about your partner and listen like you did in the early days.
DEFENSIVENESS
Defensiveness is a way of blaming your partner usually in counterattack to a complaint about you.
If you are getting defensive… learn to listen to your partner in a non-defensive way and accept your part of the blame.  Try to let go of ego here and the need to be right.  Also, don't point the finger, but take responsibility for your own feelings by coming from the "When you do this, I feel…" Nothing puts others on the defensive more than hearing "You, you, you…"
CRITICISM
Criticism is when you focus on your partner's flaws and pass judgement.
If you are critical of your partner… learn to accept the facts about his personality and stop trying to change him.  Give him the dignity of being who he is.  And do not make big generalizations about your partner's behaviors.  Nothing makes people feel more defeated than hearing, "You always… You never…"
CONTEMPT
And finally, Contempt, is when you treat your partner with disrespect like mimicking, sarcasm, name calling, eye rolling etc.
If you are feeling contempt… the power is in the PAUSE.  You cannot press rewind on words or behavior.  Get quiet, dig deep.  Is your upset all about him or is the situation triggering old wounds that are yours to heal?  I also love the notion of "contrary action."  When you want to run for the hills, go in for the hug instead.  So humbling and hard to do, but this one courageous act, could change the whole day. Lastly, Try to focus on what you appreciate about your partner and if you feel generous, dare to share it. 
I hope this article is helpful. No matter the current state of the relationship, the little things you do and who you are being right now matters.  You have an impact and it is powerful. 
Remember, no relationship is going to be perfect and no one person is going to meet all your needs. 
If your partnership offers a safe cushion/sanctuary in this unpredictable world, where we are all vulnerable humans doing the best we can, you are blessed.  And if you have a partner who is all in to learn, grow and be there with you on the journey, this is truly a gift to consider! 
"Life's transitions can often bring about feelings of anxiety, uncertainty, fear and sadness." —Jean Trebek
Radical Honesty: Showing Your Under Belly in a Safe & Healthy Way
It's so important to be real with each other as Dove Rose looks at Radical Honesty.
Amy McLaughlin-Margolis, LCSW
Amy is a wife and mom to three humans and two animals! Hailing from Boston and NYC, Amy is a SoCal transplant. And though she misses her big Irish family, she is incredibly grateful come January when she is taking long walks in the sunshine and her cousins are calling her about a wicked cold Nor'easta! Amy is a Licensed Clinical Social Worker and Co-Founder/Director of Santa Monica Counseling. She specializes in treating eating disorders, addictions, anxiety, depression, codependency and adoption-related issues. Amy is also a Meisner and Groundlings trained actor, who has spent the majority of her career doing Voice Over work for animation and commercials and recently optioned her first animated series. Amy is excited to be contributing to insidewink, a site she finds so inspiring. She hopes to be a worthy contribution!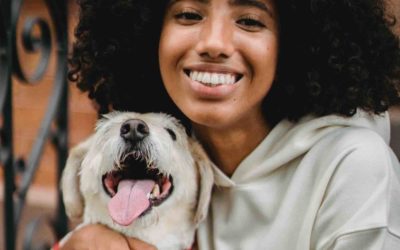 Part 1 of Kathlene McGovern's 2 part series on the best and safest ways to travel with your furry friends!
Dove Rose give us ideas on how to stay curious! Keep it Fresh in the Kitchen, on the Drive and in your Life. New ideas to keep our mind alive!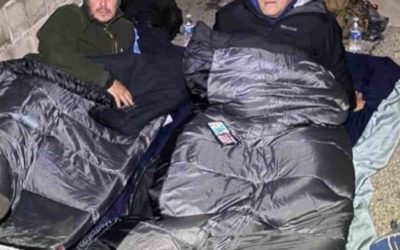 Ken Craft of Hope of the Valley lives unhoused on the streets of the San Fernando Valley for 100 hours and shares the challenges, insights and struggles he faced on this journey.