Share the good with these great holiday gift ideas!
We have some real holiday finds for you—From hot chocolate and moonshine to jewelry to tools to headphones. Great stocking stuffer and holiday gift ideas!
If you saw Jean's Apple Pie Recipe last month – you know the Trebek family loves a good pie. During the summer, we were treated to this Apple Pie Midnight Moon Moonshine and it is no joke. It's awesomely delicious! As soon as you open the bottle you can smell the Apple Pie immediately. And when you taste it, it's almost intoxicating. Apple Pie Midnight Moon is a fruit infusion – a mix of moonshine, apple juice and cinnamon that is triple distilled and handcrafted in small batches to create a 70 Proof Spirit that tastes just like Apple Pie – "No fork necessary!"
The other flavored spirit from Midnight Moon is the Midnight Moon Watermelon. It's a blend of moonshine and watermelon that tastes like the end of a summer picnic. Just like the Apple Pie Midnight Moon, it is exceptionally smooth and can be mixed easily with soda. These mouth watering spirits are perfect as an after dinner treat!
 Check out Midnight Moon Moonshine here. Also on Facebook and instagram @jjmidnightmoon
(Please enjoy at home responsibly)
Homemade products have always held a dear place in my heart. TinyCook on etsy captivates a truly whimsical edge and makes me laugh every time. Created by Julia Chambers, TinyCook is handmade jewelry made to look just like food… but, really, I mean JUST like food! When I saw the earrings she had made to look like pieces of birthday cake, I could NOT believe it! Julia uses polymer clay that she sculpts by hand and then bakes. When cool, she paints the tiny sculptures to make them look truly mouth-watering. These are really unique holiday gifts and amazing conversation pieces when you are wearing them. I mean look at the egg and avocado toast earrings! They make me hungry!!
Shop TinyCook on etsy here and, for more great holiday gift ideas, check out more of Julia's art at egg.days
Jeanette Dubois recommends
Love the taste of Hot Chocolate but not the calories? Looking to reduce your caffeine intake but still need something to give you that "pick-up" in the morning? Or just want to find another "superfood" that's super good for you and super tasty at the same time? Well look no further than Crio Bru. Made from 100% Cacao and flavored with 100% organic ingredients, Crio Bru is my new morning routine. It has completely replaced coffee for me, and in doing so got rid of the jitters and insomnia that went along with my daily cup (or really, pot) of coffee. While it has zero caffeine, it does have an organic ingredient that gives you a natural energy boost without the caffeinated side effects. So you still get energized without the crash after.
Read more about this amazing brew on their website to find out about it's many positive benefits here. But be honest. The real reason you are going to want to drink this every day is because essentially it tastes just like a cup of dark hot chocolate, without the sugar or calories. Especially the Double Chocolate flavor which is sweetened only with pure, organic Vanilla (my favorite, all I add is some cream). Seriously – try it. (A tip: I only put one tablespoon per cup, not two. It's strong enough it really doesn't need more than that.)
Just like coffee, but better for you.
Crio Bru website
Bosch Bulldog Extreme Max Rotary Hammer
Don't burn up your cordless drill trying to make it do more than it was meant to do. The SDS Plus Bulldog Xtreme Max 1-1/8" Rotary Hammer from Bosch is definitely a good example of having the right tool for the right job.
This Bosch Rotary Hammer has a multi-function selector with three modes of operation: drilling only, hammer drilling and chiseling. It is the ideal tool ideal for drilling into concrete, bricks, stone, stucco and (with the hammer function turned off) into metal and wood. Using the hammer function and the chisel attachment, removing wall and floor tiles is a breeze as well as an arm saver and time saver. The motor is robust and reliable. The solid feel, vibration and kickback controls give the user comfort and confidence for getting the job done.
So, why buy this Bosch Rotary Hammer and not some other one?
In trying to decide which rotary hammer to purchase, I also considered the Milwaukee SDS D-Handle Rotary Hammer and the Makita SDS-Plus Concrete/Masonry AVT Rotary Hammer Drill which included a 4-1/2 in. Corded Angle Grinder in the box. While Milwaukee is a great brand and this rotary hammer was slightly less expensive with a few more rpms of speed, it didn't have the quality on the casing and handle I was looking for and didn't necessarily feel like it would be a forever tool. Makita is also a quality brand and their rotary hammer felt nice and solid. Getting a bonus Angle Grinder with the purchase definitely added to the hard choice between the Bosch and Makita rotary hammers. In the end, the ergonomics made the decision for me. The multi-function selector on the Makita is located on the underside of the tool and the reverse button is not the most user-friendly. Both of these traits could prove to be annoying when using for long periods of time and requiring alternating tool functions for a home improvement project.
All 3 brand name rotary hammers have very similar features, weight, dimensions and price tag. But in the end, I ultimately decided the well made feel, the features and the power of the Bosch Bulldog Xtreme Max Rotary Hammer would serve us well for many years and get us through many home improvement projects.
And the Bosch Bulldog Xtreme Max Rotary Hammer's included handy carrying case makes it super easy to wrap it up and slide it under the tree!
We bought ours at Home Depot. Check out Bosch tool holiday gift ideas and deals on Instagram
Stephen O'Bryan Recommends
Wyze Noise-Cancelling Headphones 
I've been a fan of Wyze for quite some time. When they announced that they were coming out with Bluetooth headphones I jumped on the preorder opportunity and ordered right away. I've had my headphones for a couple of weeks and I really like them. I'm not a fan of earbuds and so I like that these are a cushioned, over the ear design. I like the all-black design.
I'm not a flashy style person and I definitely didn't want chrome bling on my headphones. However, when shopping for an audio product I think the most important thing is how does it sound. I'm happy to report that I think the sound is great, it's clear, the highs are high and the lows are low. Obviously, I'm not an audio specialist but the audio quality sounds great to me. However, it's not just the design and audio quality. It's the features. The headphones automatically pause the music when you slip them down from your ears for when someone walks in the room. I love that feature! No more fumbling around saying "hold on, hold on!" There are a bunch of either feature like touch controls so you don't have to group for a physical button, 20-hour battery life, noise-canceling, microphone, Alexa compatible, etc. I find that these Wyze Headphones are of high quality, high value.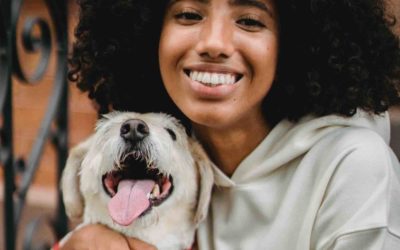 Part 1 of Kathlene McGovern's 2 part series on the best and safest ways to travel with your furry friends!
Dove Rose give us ideas on how to stay curious! Keep it Fresh in the Kitchen, on the Drive and in your Life. New ideas to keep our mind alive!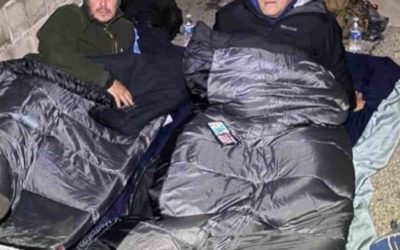 Ken Craft of Hope of the Valley lives unhoused on the streets of the San Fernando Valley for 100 hours and shares the challenges, insights and struggles he faced on this journey.