Our insidewink team likes to
So when we find something we love, we want to share it with you! Here's this month's picks of what's good…
I really love chocolate! John Kelly Chocolates are by far one of the best Chocolatiers ever! They started out with an "out of this world" recipe for gourmet chocolate fudge, and continued to create exceptionally delicious, handmade chocolates with premium ingredients.  With Valentine's Day next month, this will absolutely be my go to place to pick up and send some chocolate love.
DRAGONN Ergonomic kneeling chair
I have no more back pain because of the DRAGONN Ergonomic kneeling chair. It's not exactly the prettiest piece of furniture, but, that's not its purpose… yeah, it looks weird, but it works!  I'd be sitting at my desk and I'd notice that I was slouching and my head was leaning forward. I'd sit up and correct my posture only to find 5 minutes later I'd be in the same bad position. My posture was horrible and it was taking its a toll on my lower back and neck. So, I decided to try a truly different way of sitting; kneeling. The chair is comfortable, but it took a couple of days to get the hang of it. Within a week of using this chair my posture improved and my back and neck strain was gone. And it also got my abs to finally work! 
Stephen O'Bryan recommends
TaoTronics Aluminum Alloy Desk Lamp
One of the many things that my awesome wife has taught me is to appreciate good light. Before I married her I was content with fluorescent lights and now I'm a lamp and light snob! I carefully examine lamps before I buy them. A lamp can't just be functional. It needs to be versatile. First of all it must be the right lamp for the right job. The job we needed the most was for my son to work on his homework. High school isn't what it use to be – our need was a lamp that could provide a variable amount of light depending on the time of day, a cool, sleek design and something that could be used at variable heights.
You guessed it the TaoTronics Desk lamp did all that and more. We love that it has 6 brightness levels, a very adjustable arm and has a very cool design! It also has three different types of light that emits in varying degrees of warmth and cool tones but my favorite feature is that it has a usb port discretely built into the base that allows my son to recharge his phone. In today's world of high school academics, a convenient nearby location to plug in your phone is a must! Tao Tronics comes through like a champ!
Bada Bean Bada Boom Snacks
I'm a muncher. I'm snacking right now… really, I am. My friend, Kim (a real foodie), suggested I try Bada Bean Snacks and they are full of crunchy goodness! They have simple ingredients – they're just Broad Beans that are roasted then seasoned. They are packed with protein and fiber with just 100 calories. Plus, they come in LOTS of delicious flavors. My favorite is the cocoa. Sooooo good!
How many photos did you take over the holidays? A lot? Yep, me too. Snapseed is my favorite photo editing app for fixing up the pictures I took that didn't come out quite right. I can do simple enhancements like crop, fix blemishes, adjust temperature and saturation. I can also sharpen my image, remove shadows, add vignettes and blur, add effects and frames, …it's an amazingly useful app that's like a mini easy to use Photoshop. Best of all … it's free!
You can download it onto your phone or tablet from the iTunes App Store and Google Play
Let us know what you think in the comments below!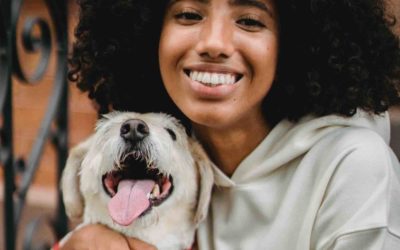 Part 1 of Kathlene McGovern's 2 part series on the best and safest ways to travel with your furry friends!
Dove Rose give us ideas on how to stay curious! Keep it Fresh in the Kitchen, on the Drive and in your Life. New ideas to keep our mind alive!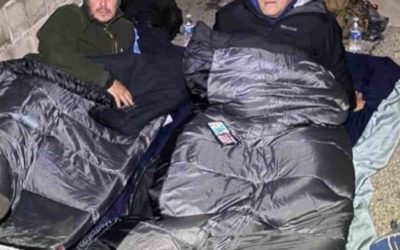 Ken Craft of Hope of the Valley lives unhoused on the streets of the San Fernando Valley for 100 hours and shares the challenges, insights and struggles he faced on this journey.