Our insidewink team likes to
share the good
So when we find something we love, we want to share it with you! Here's this month's picks of what's good…
The Kuhn Rikon Pull Chopper
Here is my all time favorite kitchen gadget…it makes a great gift too for anyone who cooks… the Kuhn Rikon Swiss Pull Chopper. This small, manual food processor is the really the best chopper on the market…a must for chopping onions, garlic, carrots, mushrooms and the list goes on and on. The pull mechanism rotates the blades inside the container and the more you pull, the finer the ingredients are chopped.  The lid lets you store your freshly chopped ingredients in the fridge until you need them. The container is dishwasher and microwave safe.
You can find this item for purchase on amazon, Bed Bath & Beyond, or where you buy small kitchen appliances.
Jeanette DuBois recommends
Lilacs in your living room: V

irtual garden tours
Desiring some Springtime bloom-time but staying socially safe? Check out these five virtual garden tours presented by House Beautiful. While not quite the same as being able to go out and smell the roses for yourself, it at least gives you the ability to enjoy the beauty of nature all around us that is in full riot while still home. This is especially cool for those of us unable to get to France or England anytime soon, even without travel restrictions. And it is a helpful tool to calm your mind and lighten your spirit as you allow yourself to slip into a meditative state while virtually viewing gorgeous places around the world. So grab a cup of coffee, spritz some natural rose water, breathe it in and take a tour from the comfort of your couch!
DRILL MASTER Cordless Drill/Driver
Ok, I admit it… I love tools! I have other cordless drills for bigger projects around the house, but this Drill Master 8V 3/8 In. Cordless Drill is perfect for the quick fix and smaller projects. It's also handy to have an additional cordless for drilling pilot holes and not having to switch bits all the time. It's durable and has plenty of power to drive even long and large screws. At under $25, it's a practical and useful choice for the person that only needs a cordless drill once in a while, or a nice treat for the person who loves having a tool for every job!
Stephen O'Bryan recommends
East Coast Dyes Lacrosse Carbon Pro Lacrosse Shafts
I tend to find what works and to continue to use it until I find a reason to switch to something else. The ECD Carbon Pro Lacrosse shafts have been my number one choice for the last few years and I don't see it changing anytime soon. I've really come to appreciate how light and durable East Coast Dyes have created their shafts. ECD refers to the flexibility point in their shaft as the "Kick Point" and they have engineered their Carbon Pro shafts so that the Kick Point is high on the shaft for those on offense and the "Kick Point" is midpoint on the shaft for goalies and defensive players. Lacrosse shafts are no longer one size fit's all and ECD has designed their Carbon Pro Lacrosse shafts for different positions and I like it. These shafts really hold up strongly in very physical matchups and yet are light to carry in a Lacrosse game. I should point out a little bit that these shafts are more pricy than other shafts. However, I believe they hold their value. Other shafts might not cost as much money upfront, but if frequently broken or bent, the cost of replacement can quickly wind up costing you more than the initial shaft. The ECD Lacrosse Carbon Pro Lacrosse Shaft is a quality Lacrosse shaft.
Let us know what you think in the comments below!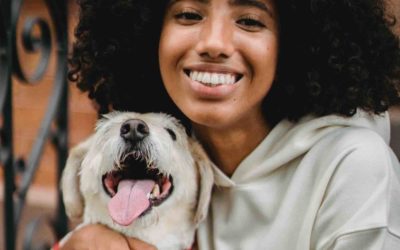 Part 1 of Kathlene McGovern's 2 part series on the best and safest ways to travel with your furry friends!
Dove Rose give us ideas on how to stay curious! Keep it Fresh in the Kitchen, on the Drive and in your Life. New ideas to keep our mind alive!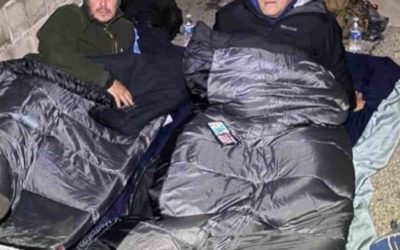 Ken Craft of Hope of the Valley lives unhoused on the streets of the San Fernando Valley for 100 hours and shares the challenges, insights and struggles he faced on this journey.