Our insidewink team likes to
share the good
So, when we find something we love, we want to share it with you! Here's this month's picks of what's good… Order online Roses or Cookies for yourself or a friend, space saving Laundry Baskets and LIVE music entertainment!
If you appreciate the beauty of garden roses, then you will be in heaven with the most exquisite roses in the world, grown with love on a family-run farm in Santa Ynez, California. Not only are the blooms gorgeous but the packaging is extra special too…it really is the perfect gift for yourself or a sweet friend. The website is very easy to use. Ordering is simple and the picture of the rose bouquet is exactly what will be shipped and delivered throughout most US states.
Grace Rose Farm website
Janie's Life Changing Baked Goods
These cookies have two things that I truly LOVE: first, they taste amazing and, second, the story behind them is so inspiring! Let me start with the taste… Janie (winner of Food Network's Chopped Sweets) invented her speciality of Pie Crust Cookies and they are DELICIOUS! I've never quite had anything like them. They are buttery goodness with a sweet chewy pecan middle!
Now the story: this business was founded after Janie spent years struggling with addiction and homelessness in her 20's. Baking was Janie's self-care and helped her to re-build her life. Janie is dedicated to developing relationships with local shelters, halfway houses, youth centers and rehabs through mentorship and second chance employment.
Janie's Life Changing Baked Goods offers cakes, cookies and all different types of baked goods. You can take a mouth-watering look here. Congratulations, Janie… on both your amazing journey and the scrumptious by-products.
Order online at Janie's Life Changing Baked Goods website
SAMMART Collapsible Laundry Basket
I love my house, but it's small and lacks a decent amount of storage space. I'm constantly in the search of useful products that help to keep things tidy and in their place without taking up too much closet space.
I purchased two of these collapsible laundry baskets so that I can tuck them away when not in use. I really like them a lot. They are sturdy enough to handle a full load of wet laundry to be carried outside for line drying. (Yes, I hang a lot of my wash outside because it smells so intoxicatingly good at the end of the day!) And when not in use, they collapse and fold down to just about 3" wide so I can slide out of the way next to the dryer or store them under a bed.
Jeanette Dubois recommends
Missing live music? Wondering what's happened to those who create it? These times have been hardest on people such as artists who rely on performing live for their careers and livelihoods. But you can support your local (and not-so-local) musicians now in a couple of ways.
First: there are many artists who are performing from their homes or studios online on a weekly basis. Check out John Fogerty's piano player Bob Malone in his "Malone At Home" concerts via StageIt.com. Or enjoy the amazing local LA duo Andy Hill & Renee Safier live on YouTube each week. These are free, though donations and tips are greatly encouraged. For more info visit their websites at Andy and Renee and Bob Malone.
Second: if you're really craving that actual live experience, many musicians will now perform for you in your own yard or driveway! Contact Andy & Renee through their website directly, or visit LA Curbside Entertainment to view a variety of music and performers such as the QauranTine Chamber Orchestra (QTCO), the Left Coast Woodwind Quintet, or the Bossa Nova Duo. These are world-class musicians whom you'd normally see playing at the Dorothy Chandler or the Hollywood Bowl that you can now have on your own front lawn. For more information, contact Jennifer Biggs Walton at LACurbsideEntertainment.com.
So do yourself – and your local musicians – a favor and bring a little joy and perhaps a little dancing into your day through the medium of music this week!
(All live performances are performed with strict Covid safety measures in place.)
Have You Tried Our Good Finds?
Let us know what you think in the comments below!
See What Else is Good

Here!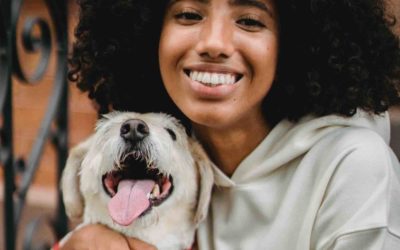 Part 1 of Kathlene McGovern's 2 part series on the best and safest ways to travel with your furry friends!
Dove Rose give us ideas on how to stay curious! Keep it Fresh in the Kitchen, on the Drive and in your Life. New ideas to keep our mind alive!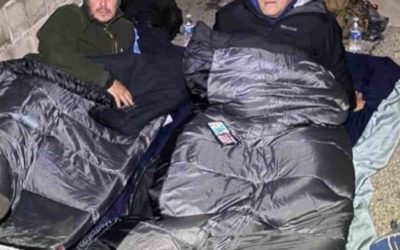 Ken Craft of Hope of the Valley lives unhoused on the streets of the San Fernando Valley for 100 hours and shares the challenges, insights and struggles he faced on this journey.