Today the insidewink team is showing off the Kuhn Rikon Chopper and it actually works! We were curious how well could a hand-powered device would chop vegetables and we were impressed!
Earlier this year my good friend Jean Trebek chose the Kuhn Rikon Pull Chop as her Staff Pick. Prior to the post going live, the insidewink team was having an editorial meeting. Jean announced her choice of the Pull Chop and I was so impressed by the enthusiasm by which Jean was describing this kitchen gadget, that I decided that I needed to investigate for myself. I'll admit now that I was a bit skeptical. I wondered how could anyone be so excited about a kitchen gadget that chops things?
I asked our crack outreach team to contact Kuhn Rikon and ask if they would consider sending a Pull Chop for me to review. They agreed and a week or so later I had a unit sitting on my kitchen counter. It's important to stress that there wasn't any money or promise of money exchanged for this review. This is an honest review of this small Pull Chop, kitchen gadget.
Kuhn Rikon Pull Chop Packaging
When it arrived I took it out of the shipping box and I have to say I was impressed by the packaging design. I realize that this is a strange thing to say but I want to be honest. The packaging is red and white and has an attractive photo of the unit accompanied by some salsa and chips. I'm not sure where this product retails, but it looks like it belongs on a Sur La Table shelf screaming "buy me!"
When I opened the box I'm immediately greeted by the green top of the unit. Again it might seem like a strange detail to you, but to me, it reinforced the idea that I'm going to put vegetables inside and that's a good thing.
As you take it out of the box you can't help but notice that the unit feels small. I wondered to myself: would this be able to keep up with my kitchen prep as my family gets dinner ready? I have two teenage boys and feeding them can feel like a full-time job. Later, as we prepared dinner, I realized that it definitely could. After peeling and cutting an onion to size I realized that the Pull Chop is a perfect size, so don't let the compact appearance fool you. This thing can chop! And if it were larger I'd never use the gadget because I wouldn't have a place to store it. If it were smaller I would just wind up sticking it in the back of a drawer somewhere.
The Look and Feel of the Kuhn Rikon Pull Chop
As I mentioned above I really like the compact size of the Pull Chop, yet it easily fits an entire onion inside of it. If you wanted to add more to it you could easily add cloves of garlic, carrots, and more.
The top of the unit has a rounded, green sloping top with a few ridges to help you hold on to the lid. And because this is not an electric device, it cuts by manually pulling the handle and string which retracts and pulls with ease to activate the spinning blade inside the unit to cut the veggies. This is very much like a salad spinner (only better) or perhaps a very small lawnmower. Just kidding! The container itself is a clear plastic that allows you to see the material inside and easily choose how fine you want your goodies chopped! The more often you pull, the smaller the pieces become. Genius!
WHAT I'M STREAMING: Restaurants on the Edge, Netflix
A very clever feature is that the bottom of the base has a non-slip ring on the base. I realize that this may appear to be a small fact, but I consider it to be pretty important when you are pulling the handle. Nobody wants the unit to go flying and for your finely chopped produce to be spread around the kitchen.
All it took was a few pulls of the handle and our onion was chopped into tiny little pieces. To be honest, it was rather amazing. It probably doesn't seem like much but when you see it in action you will most likely also exclaim, "Amazing!"
When taking it out of the box I was sure it would work but I really had low expectations. However, the Pull Chop will cut your veggies anywhere from a coarse chop, right down to almost puree consistency. In fact, the instruction booklet equates the number of pulls with the fineness of your chop outcome. So you almost don't even need to peek (but you'll want to).
The Extra Surprise In The Box
If you are like me, once you begin chopping things up you won't want to stop! So don't! It's fun to chop things up with the Pull Chop! What surprised me was that inside the box was a also small book of recipes. I'll admit it's pretty dorky but I was excited to try these out. Included in the book are recipes for:
Cherry Tomato Bruschetta
Tomato Salsa
Guacamole
Egg Salad
Sun-Dried Tomato Pesto
Thai Peanut Sauce
Mixed Olive Tapenade
Indian Mint Yogurt Sauce
Chocolate Coconut Walnut Dessert Topping
Strawberry Sauce
WHAT'S COOKING IN JEAN TREBEK'S KITCHEN? Get All of Her Reliable Recipes Here
You can see that the Kuhn Rikon Pull Chop is very versatile in what it can make. It's suitable for just about anything that needs to be cut up small. This ranges from nuts to vegetables, herbs, and even eggs. And yes, those little blades are sharp, so be careful!
Perfect For The Small Kitchen
What I really appreciated about the Pull Chop was the size. We have a small galley kitchen with limited cabinet space. We don't have room for the big kitchen appliances and food processors; our cabinet space and counter real estate is at a premium, so this little guy fits in almost anywhere and isn't a space hog at all.
On top of that my family likes to take our vintage Airstream camping. Having a trailer is wonderful because we get to enjoy many of the creature comforts of home. However, the Airstream kitchen is tiny and we give careful consideration to what goes with us. Nothing comes in the trailer unless it has a defined purpose and fits easily inside the storage spaces. The small footprint of the Pull Chop saddled with the fact that it doesn't utilize electricity makes it even more attractive. It'll be joining us on our camping trips for years to come.
Final Thoughts About the Kuhn Rikon Pull Chop
After using the Kuhn Rikon for a few weeks now I can honestly say that this kitchen gadget is pure gold. It's fast, easy to use, cleans up in a snap, and it does a really good job at what it was made to do: chop food into small pieces. I wholeheartedly approve of this product.
Purchase the Pull Chop on the Kuhn Rikon here.
What to Watch on Apple TV
In a world where no one can see and everyone thinks that vision does not exist…
By STEPHEN O'BRYAN
Former Captain of a fictious submarine, he likes to talk about Search Engine Optimization, Content Marketing, and his Type 181 Volkswagon Thing. He can often be found playing X Box with his kids or camping at the beach with his family. Steve will often say things like "it's the people that matter" and "what type of ice cream do you have?" Generally happiest around people with a camera in his hand.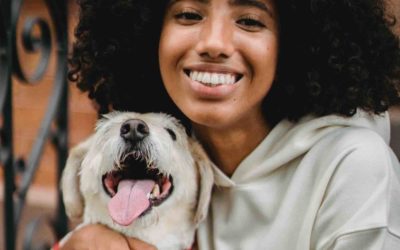 Part 1 of Kathlene McGovern's 2 part series on the best and safest ways to travel with your furry friends!
Dove Rose give us ideas on how to stay curious! Keep it Fresh in the Kitchen, on the Drive and in your Life. New ideas to keep our mind alive!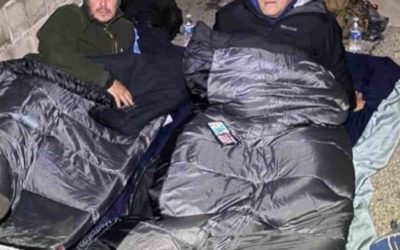 Ken Craft of Hope of the Valley lives unhoused on the streets of the San Fernando Valley for 100 hours and shares the challenges, insights and struggles he faced on this journey.