We use them and we love them.
Our insidewink team likes to share the good. So when we find something we love, we want to share it with you! Here's this month's picks of what's good…
I love candles…it's true!  I never tire from giving and receiving them.  I particularly love how a candle can be used to transform an ordinary space into a sort of special sanctuary.  And, should the candle have a glorious scent, like Orange Blossom, I'm even more happy.  The aromatic properties of essential oils used in candles have a gentle calming effect…and who doesn't need or enjoy to be soothed a bit after a long day?  So here is my very favorite candle line, Voyage et Cie…Melanie Apple is the creative genius behind this beautiful company. Check it out, and perhaps gift yourself a truly special candle…you deserve it!
I'm a food guy. I'm not sure if I'm cool enough to call myself a foodie but I like good tasting food and that's what keeps me coming back to The Great White Hut. With only two locations in Glendale, I'm not sure if I would call them a chain but it's yummy comfort food made with fresh ingredients. The first location is just an outside walk-up joint with old-time stools outside around a counter. The second location has a few places to sit but it's still a walk up joint and I love it. I've been to The Great White Hut over a dozen times but I always order the same thing, the California Burrito. It has Flour Tortilla, Beans, Carne Asada, Cheese, Guacamole, Fries, Avocado Cream, Pico de Gallo, & choice of Spicy or Mild Salsa. Did you catch the part that says it has Fries! Pro Hint: The fries are in the Burrito! Oh my goodness! I love it… It's Good!
The Great White Hut in Glendale, CA
Mrs. Meyer's Clean Day products
OK… confession… I like to clean. Well… really… I like it when my house is clean so I try to get to that goal as soon as possible. So, I just love Mrs. Meyer's cleaning products. Their products contain plant-based ingredients that "outperform other 'green' brands and are on par with, and often superior to, national brands."
The soaps and cleaners come in such great fresh garden-inspired scents: relaxing Lavender, cool and crisp Basil, energizing Lemon Verbena, uplifting Geranium, snappy Radish. or tangy Rhubarb. I think my favs are the Basil and the Geranium. Started by Thelma Meyer, a midwest mother of nine, Mrs. Meyer's Clean Day products are really taking off. I love the way they clean, the variety of scents and the company's philosophy of kindness.
My family loves coffee, but with everyone's day starting at different times it doesn't make sense to brew a whole pot in the morning. Our Hario Buono Kettle comes in handy for single cup pour over brewing. We use large mugs in our house, so we get about 3 cupfuls per pot of hot water. You can get fancy with your pour-over coffee brewer, but we keep it simple and use the affordable and practical Melitta Ready Set Joe.  The slim gooseneck spout design of the Buono kettle allows for super easy controlled pouring, feels well balanced in my hand, and it's beautiful design looks great hanging out on our stovetop all day.
Let us know what you think in the comments below!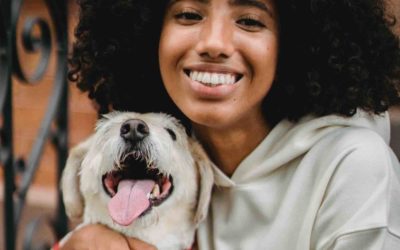 Part 1 of Kathlene McGovern's 2 part series on the best and safest ways to travel with your furry friends!
Dove Rose give us ideas on how to stay curious! Keep it Fresh in the Kitchen, on the Drive and in your Life. New ideas to keep our mind alive!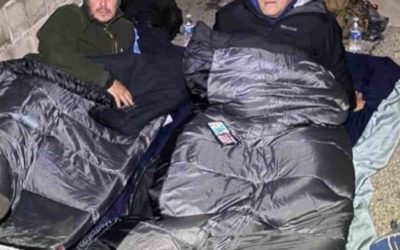 Ken Craft of Hope of the Valley lives unhoused on the streets of the San Fernando Valley for 100 hours and shares the challenges, insights and struggles he faced on this journey.