It's so wonderful when people support each other.  The rippling effect that occurs is beneficial to all parties and beyond.
In the beginning of the Covid-19 pandemic, my dear friend Ingrid Lazcano, sent me a very generous box of her nutritious and delicious quinoa pasta.  I was so taken with her thoughtfulness that I felt inspired to share her wonderful pasta on insidewink… first, as a team pick and then in a Reliable Recipe for quinoa pasta with kale & lemon.
Ingrid then had the idea and took the initiative to have her friend, Maryam Morrison (the creator and editor of The Eden Magazine) do an article on me for the October issue of her magazine. Maryam and I immediately hit it off.  I had a wonderful time with her, her husband Matthew and the crew when they came to my home.
Now, I have the pleasure of giving our readers a glimpse at this amazing woman, Maryam, who is truly beautiful inside and out.  I love to honor how another person's actions or creations impact us and then, we in turn feel such gratitude that we share it with those around us – the ripple effect at play – it's beautiful!
"Eden" means place of pleasure and that is exactly what The Eden Magazine is. With the goal of "bringing harmony, positive thoughts & love into your life" it's our pleasure to have interviewed Maryam…
Maryam, thank you for talking with us! You have an interesting background, could you tell us a bit about yourself?
Thank you, Jean. I was born in Iran to a Catholic mother and Muslim father. I am an only child, and our home was always full of love. When I was 16 years old, the revolution happened in my country, and the life that I knew was no longer familiar. Everything changed after a long battle with the new regime, and my path no longer fit in that society. So I left Iran and went to Italy. I lived there for two and a half years.
When I went back home to visit my family, the war between Iran and Iraq started, and Saddam Hussein's military bombed the airport in Tehran, so I had no choice other than to stay in Iran. I left Tehran five years after and went to Germany, where I met my husband, and then we moved to America in 1990.
"Our mission is to inspire all readers to make a positive impact in their lives and the lives of others."
—Maryam Morrison, Founder & Editor-in-Chief, The Eden Magazine
Can you talk a little bit about why you created The Eden Magazine?
I always wanted to be a bridge or connector between those who have a great message and share with those seeking the answers to find a life path that makes them happy. So in 2010, when I was taking care of my mother, who was battling Alzheimer's disease. I didn't want to place her in a nursing home, so I decided to start an online magazine where I could work from home and care for my mom. And this is how The Eden Magazine was born. The Eden Magazine was one of the first digital magazines at that time.
Has there been a specific challenge that you've had to deal with or overcome in being the editor/creator of The Eden Magazine?
Well, I should say, the challenges are there every time I start to design the layout for the new month. I have to make sure the contents are what we stand for and keep our message concerning others' beliefs. And to make sure to compliment who we are featuring with respect. We carefully select whom we feature on our cover or inside stories.
Discipline & Encouragement
Has there been one or two experiences or perhaps interviews/articles that touched your heart?
Oh, this is a tough one. There are a couple I could name here…
Jean Michel Cousteau (September 2018 issue) was one of them. I grew up watching him and his dad's Ocean Adventure and their love for the ocean. I am a huge animal advocate. My husband and I have rescued animals for many years, so when I read Jean Michel's interview, I was struck by how much love this man has for the ocean's life.
The other I could name was Gina Lollobrigida (July 2018 issue). I learned so much about her. She is a legend and so much more than a beautiful, talented actress. She is a sculpturist, painter, sketch artist, photographer, and so much more.
Also, Susan Taylor (July 2020 issue ), Editor-in-chief of Essence Magazine and Founder of the National CARES Mentoring Movement. I found her to be unique and caring.
And recently, Sister Jenna, on our September 2021, I felt so close to her for many reasons. She is a true giver with a golden heart.
What is your greatest achievement or/what are you most proud of about The Eden Magazine?
Over the past 11 years, we have reached over a million readers worldwide.
Our reader's feedback is priceless. When they share how our publication changed their lives, that encourages me to continue publishing The Eden Magazine.
And I am very proud of our team, which is more like a family than a staff. I work with the best crew. I am especially proud of our Director Editor, Dina Morrone, who works shoulder to shoulder with me on every issue.
What have you learned about yourself in doing this work?
Discipline and encouragement. And I love what I am doing, which tells me always to follow my heart because nothing can stop us when we do what we love. And also, BACKUP, BACKUP, and BACKUP your files! I learned this the hard way. 
What's next for you, or what are you currently working on?
I am very excited about our future issues. So many great topics I am looking forward to sharing. I'm fortunate to work with great PR agents and writers. 
In 2020 we celebrated our 10th anniversary. We had planned a Gala, but we decided to make our event virtually because of the pandemic, which has sadly taken so many lives. Nevertheless, it was very successful and almost felt like it came at the right time to somehow uplift our spirit considering the situation. It is still available for viewing on our website. 
I hope for our world to be healthy and peaceful in 2022, and I hope we can celebrate a new beginning for all with our Gala in September 2022. 
Is there anything else you'd like our readers to know about The Eden Magazine?
About four years ago, I decided to change The Eden Magazine to a non-profit publication. We work with many charities.
We provided a brunch for firefighters and their families after the horrible Woodesly Fire. Eighty-nine meals were delivered to doctors and nurses who have worked and continue to work tirelessly in the COVID section of the hospital. This was our way of saying thank you for all their dedication to saving lives.
We continue to help many Animal Shelters and Animal Rescuers. And we provided Christmas Gifts for one of Orange County's Boys & Girls Club. But the work is not even close to what I wish to be doing with our charity work. And I am sincerely grateful to all those who donate and support us to make a difference in our world.
Do you have a creed you live by?
Be cautious with what we do and what we say, and not hurt any Living Beings. We are all connected in this beautiful world of ours.
Respect and treat everything the way you want to be treated. 
One last important question… Pie, Cake or Ice Cream?
All of the above, but for sure, VEGAN.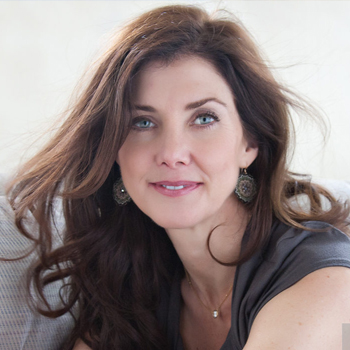 By JEAN TREBEK
Jean is a Professional Religious Science Practitioner, Reiki Master and Sound Healer. She grew up on Long Island, NY, and now lives in Los Angeles. She has two wonderful adult children, Matthew and Emily, with her beloved late husband, Alex.  Jean enjoys taking long walks, watching movies, and traveling. She is very grateful for her family, friends, Luna (the dog) and good coffee.
Elimu Girls is all about empowering women through teaching them how to sew in order to be financially independent, which assists them in being perceived as a worthy part of their community.
There are Everyday Heroes all around us. Do you know someone who gives of themselves for the greater good? Someone who is helpful? Inspirational? Courageous? Maybe your friend? Your Neighbor? Maybe YOU? Let us know!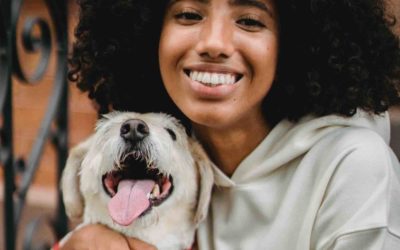 Part 1 of Kathlene McGovern's 2 part series on the best and safest ways to travel with your furry friends!
Dove Rose give us ideas on how to stay curious! Keep it Fresh in the Kitchen, on the Drive and in your Life. New ideas to keep our mind alive!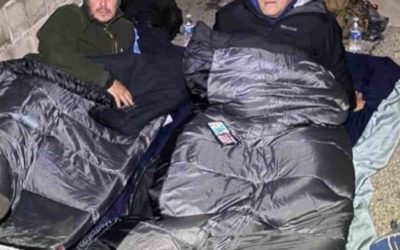 Ken Craft of Hope of the Valley lives unhoused on the streets of the San Fernando Valley for 100 hours and shares the challenges, insights and struggles he faced on this journey.