The essential workers of the world are our heroes
When the Practical Nursing Director at the Bay Path Practical Nursing Academy, Gretheline Bolandrina, contacted us about three of her students we emailed right back! As Gretheline puts it, the Bay Path Academy  "turns ordinary people into nurses in ten months – Those 'regular people' who are heroic to begin with into nurse heroes!"
Anyone who feels inspired to take up the commitment to become a nurse is truly a hero. But, what was especially intriguing was that instead of admiring their journey to become nurses, Gretheline focused on their small acts of kindness. She wrote, "I first met the three students when they were candidates for admission into the practical nursing program.  I'm writing about their kind acts."
Here they are: Monique Bull, Khamphan Houatchanthara, and Tianna Welcome – Class of 2021:
"They say, people will remember how you made them feel and if I can be a part of brightening someone's day or making them feel just a little more comfortable or a little more appreciated, what a joy that is to be a part of"
Monique's sweetness and caring is what prompted Gretheline to write about this nursing student. Always thinking of others, Monique would bring in pastries (Quesitos and Pastelitos de Guayaba ) specially ordered from Whisk Me Away Treats to share with her practical nursing class.
Besides bringing joy to the students, the fact that Monique chose a small family based company like Whisk Me Away Treats whose motto is: "striving to bake the world a better place one goodie at a time" makes her generosity a real win-win!
"I chose the field of nursing because I truly have a desire to serve others. I desire to be part of the change this world needs and every day, no matter how hard the day, no matter what life throws at me, I get up, put a smile on my face and continue to choose to serve. Right now, my serving is in the form of receiving my education so that when I graduate, I am equipped with the knowledge and technique to serve my patients to the best of my ability.
I enjoy the smile on the faces of those I help. You never know what a person may be going through and while I may have some knowledge because I get to look at a patient's health history, that is not the whole picture of who they are.
I hope that in 10 years I am working as a nurse midwife in my own practice. I have always had a heart for babies, women and teenage moms, since I was a teenage mother. I hope that I can provide mentorship opportunities and jobs for those who want to serve babies, mother's and families the way I do. I have a special passion for black and brown women as the maternal mortality rate is higher for us. Too many black and brown babies do not get to go home with their mother's and that hurts and is very much so preventable. My hope is to accomplish more and more each day to reach my goal of continual servitude.
I have the pleasure of receiving my License Practical Nursing education at Bay Path RVTHS Practical Nursing Academy in Charlton, MA. This is a 10-month accelerated program with a lot of hands on experience and support from each of the professors. I am currently participating in my term 2 clinical rotation for Medical Surgical nursing at Harrington Hospital in Southbridge, MA. "
"I love being able to comfort people in their time of need and making sure they are comforted and cared for."
Khamphan (Phan)'s acts of kindness are the perfect groundwork for becoming a nurse.
Phan picked up (and delivered) prescription medications (and over-the-counter pain medications) multiple times for an ill neighbor. She cleared the driveway after a snowfall for the same ill neighbor and brought her to Emergency Room for immediate medical attention.
As an evening practical nursing student, Phan makes it a point to walk with faculty at the end of the night towards the parking lot. It brings her joy to make sure faculty is not alone and do not feel unsafe at the end of long lectures at night.
"I decided to apply to the Bay Path LPN program based on an experience I had with my grandmother. In the latter stages of her life, I was her health care proxy and was responsible for her well being. It gave me a lot of satisfaction knowing I was helping her transition to the other world.
I love being able to comfort people in their time of need and making sure they are comforted and cared for.
In 10 years I hope to have a successful nursing career. I will be a better nurse because of my experiences and hopefully be able to pass my knowledge to the new nurses."
"I love helping people and the best part for me is knowing I've made a difference in a person's day."
It turns out that Tianna is part of a heroic "team" – both Tianna and her daughter perform small acts of kindness.
When a neighbor's dog, "Juda" (a German Shepard) passed away, Tianna's 8-year-old daughter truly empathized. So, she decided to give one of her prized stuffed animals that looked like Juda to the neighbor in the hope it would bring them comfort. It made the neighbor so happy and, equally, made mom, Tianna, very proud.
Over the holidays, Tianna also reached out to the homeless in Worcestor, Ma with delicious homemade cookies – chocolate chips, snowballs, thumbprints, peanut butter balls, peanut butter cookies, and sugar cookies with frosting
"I am a student at Bay Path Practical Nursing Academy. It is a 10 month, full time, night program and we graduate June 2021!
When looking to get into a career, I knew Healthcare would be a good option with all the opportunities, but nursing is something I fell in love with. Providing care to those in need is so fulfilling.
I love helping people and the best part for me is knowing I've made a difference in a person's day. Also, I enjoy all the different people I meet, different stories and personalities.
I've been a CNA for 4 years in long term care. My clinical rotation right now is on an acute care unit and I enjoy that as well and am learning a lot.
Ten years from now, I want to be a Registered Nurse. I also want to learn a different language! The possibilities are endless. I am trusting the process on my nursing journey wherever it takes me and am looking forward to my growth as a Nurse."
Thank you for reaching out Gretheline, about these three wonderful nurses-to-be! 
And Congratulations to the entire Class of 2021!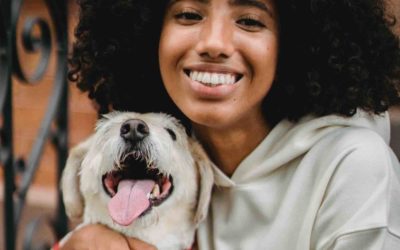 Part 1 of Kathlene McGovern's 2 part series on the best and safest ways to travel with your furry friends!
Dove Rose give us ideas on how to stay curious! Keep it Fresh in the Kitchen, on the Drive and in your Life. New ideas to keep our mind alive!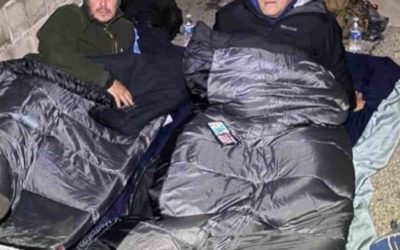 Ken Craft of Hope of the Valley lives unhoused on the streets of the San Fernando Valley for 100 hours and shares the challenges, insights and struggles he faced on this journey.