Roasted Parsnip and Pear Soup Recipe
Creamy, Nutty Comfort Food
Soup is always considered a comfort food and this recipe certainly fits the bill. I love the sweet/nutty flavor of roasted parsnips and when paired with roasted pears, it gives this soup an extra charming flavor.
If you decide to freeze a portion of this soup, take out whatever amount is going to be frozen before you add the cream or milk…as freezing cream or milk never defrosts well.
You can easily serve this soup along side a salad, muffin or piece of French bread… it's both elegant and comfy, which is why I enjoy it so much.
Roasted Parsnip and Pear Soup
Jean Trebek's Reliable Recipes|insidewink.com
INGREDIENTS:
Ingredients – yields 8
4 Parsnips, peeled, cut into a large dice
3 Pears, peeled, cored, and cubed
4 Garlic Cloves
4 T. Olive Oil, divided
2 t. Coarse Salt
Coarse ground Pepper
1 Onion, diced
2 Russet Potatoes, peeled and diced
2 celery stalks, diced
1 t. Fresh Thyme Leaves
8 C. Chicken Broth
1 C. Heavy Cream (or canned coconut milk, for dairy free)
DIRECTIONS:
Preheat the oven to 400 degrees F.
Toss the parsnips, pears, and garlic with 2 T. Olive Oil and the coarse salt.
Place on a baking sheet lined with parchment paper and roast in preheated oven for 25-30 minutes, or until lightly caramelized on top. 
Make sure to turn the parsnips over to ensure even roasting.
While the parsnips and pears are roasting, add the remaining 2 T. olive oil to a stock pot and heat to medium/high.
Add the onion, potato, and celery to the hot oil and saute for 2-3 minutes, until onions are translucent.
Add the thyme and saute for another 30 seconds.
Add the chicken broth and roasted parsnips and pears to the stock pot and bring to a boil.
Reduce to a simmer, cover, and let simmer for about 20 minutes, or until vegetables are very tender. Let cool slightly.
Puree the soup(in batches, if needed) in a blender or food processor(carefully! Soup will be hot!) for at least 1 minute per batch, so that the soup is silky smooth.
Pour pureed soup back into the pot and stir in the heavy cream.
Bring back to a simmer over medium/high heat.
Taste soup and adjust seasonings, if desired.
Garnish with blue or feta cheese crumbles and thyme sprigs.
Hope you enjoy!
Vegan Roasted Cauliflower Soup 
This soup can be prepared in advance, frozen and served whenever needed.  It's great to have on hand, during the cooler months!
The Kuhn Rikon Chopper makes chopping so easy! We were curious how well could a hand-powered device would chop vegetables and we were impressed!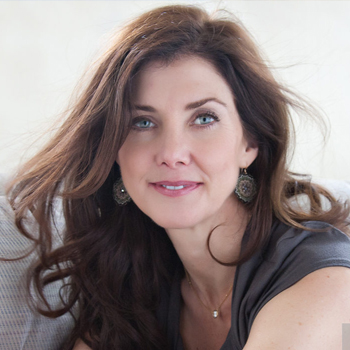 By JEAN TREBEK
Jean is a Professional Religious Science Practitioner, Reiki Master and Sound Healer. She grew up on Long Island, NY, and now lives in Los Angeles. She has two wonderful adult children, Matthew and Emily, with her beloved late husband, Alex.  Jean enjoys taking long walks, watching movies, and traveling. She is very grateful for her family, friends, Luna (the dog) and good coffee.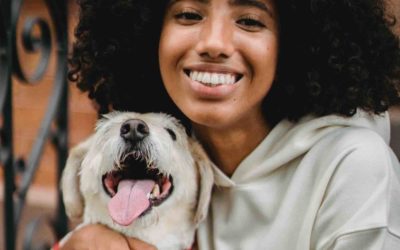 Part 1 of Kathlene McGovern's 2 part series on the best and safest ways to travel with your furry friends!
Dove Rose give us ideas on how to stay curious! Keep it Fresh in the Kitchen, on the Drive and in your Life. New ideas to keep our mind alive!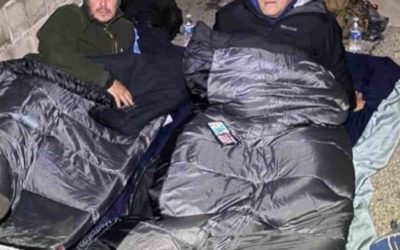 Ken Craft of Hope of the Valley lives unhoused on the streets of the San Fernando Valley for 100 hours and shares the challenges, insights and struggles he faced on this journey.