Thick and tasty! Warm and cozy!
Soup and Soda Bread?!
Who knew Cauliflower could taste so good, and it's healthy too… considered a super food, because it contains so many nutirents!
My sister, Audrey, gave me this recipe a couple of years ago, when I was visiting her during the autumn. She's an amazing cook. I'm so inspired by her culinary prowess which she somehow manages given her hectic life.
This soup can be prepared in advance, frozen and served whenever needed.  It's great to have on hand, during the cooler months! Here's what I like to do- pair it up with my recipe for some tasty Brown Butter Irish Soda Bread.
Vegan Roasted Cauliflower Soup
Jean Trebek's Reliable Recipes
insidewink.com
Vegan Roasted Cauliflower Soup
Serves: makes a large batch!
Ingredients – 
1 medium head of cauliflower, trimmed
1 scant pound yukon gold potatoes, scrubbed (I use yukon because of the waxy/creamy quality)
2 medium-large cooking onions, papery skin removed
1 sprig of fresh rosemary (mine was particularly lush, so perhaps 2 normal sprigs is advisable)
2 tbsp oil
salt and pepper
juice of 1/3 of a lemon (like 2 teaspoons)
5-6 cups vegetable stock
Directions – 
Preheat the oven to 400 degrees F.
Remove the core from the cauliflower and chop it into rough florets. Place the florets into a 9 x 13 glass baking dish.
Chop the potatoes into pieces about half the size of the cauliflower florets and toss them into the baking dish as well.
Chop the onions into rough 1-2 inch pieces and toss them into the dish. It doesn't matter if the layers stick to each other.
Remove the leaves from the rosemary sprig and chop/mince them up. Sprinkle the rosemary over the vegetables in the dish. Liberally salt the vegetables and season with pepper to taste. Add the oil and toss the vegetables until evenly coated with the oil, herb and seasoning.
Roast vegetables for about an hour, flipping and tossing them here and there with a metal spatula/spoon to promote even browning.
When done, remove from the oven and squeeze the 1/3 lemon over the hot vegetables (I just drop the lemon into the warm pan when I'm done so that it can release some oil too). Using your metal spatula, toss the vegetables with the lemon juice, scraping the browned bits off the bottom.
Once the vegetables are cool enough for you to handle, start blending them in batches with the stock. Purée until smooth and pour into a big soup pot. Continue blending in batches until you've used up everything. Heat the large soup pot full of purée over medium heat until it boils. Add more stock or water to thin the soup out if necessary and adjust seasoning to taste.
Recipe from –  The First Mess
Brown Butter Irish Soda Bread
The perfect companion for your Vegan Roasted Cauliflower Soup!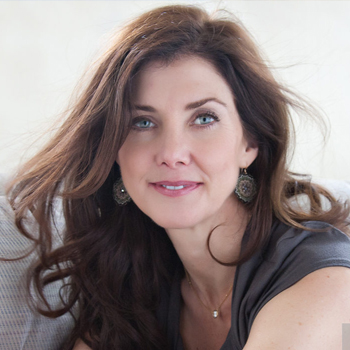 Jean Trebek
Jean is a Professional Religious Science Practitioner, Reiki Master and Sound Healer. She grew up on Long Island, NY, and now lives in Los Angeles with her wonderful husband of 29 years, Alex, and has 2 amazing adult children, Matthew and Emily. Jean enjoys taking long walks, watching movies, and traveling. She is very grateful for her family, Willy the dog, friends and good coffee.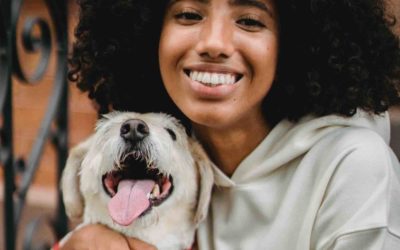 Part 1 of Kathlene McGovern's 2 part series on the best and safest ways to travel with your furry friends!
Dove Rose give us ideas on how to stay curious! Keep it Fresh in the Kitchen, on the Drive and in your Life. New ideas to keep our mind alive!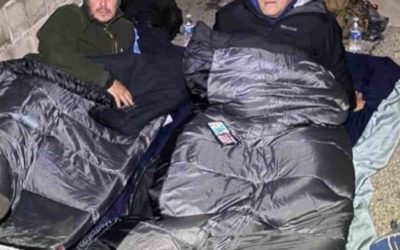 Ken Craft of Hope of the Valley lives unhoused on the streets of the San Fernando Valley for 100 hours and shares the challenges, insights and struggles he faced on this journey.