The Best Ever Crumb Cake Recipe
Directly taken from award-winning food writer and chef Elaine Khosrova's acclaimed book, Butter.
We just interviewed Elaine Khosrova (which you can watch here) and I decided to try the crumb cake recipe from her book, Butter: A Rich History!
Growing up in New York provided me with countless opportunities to try Crumb Cake, because New Yorkers love their crumb cake…especially the kind that has big, dense, lushes globs of cinnamony crumbs atop a moist, golden cake.
It doesn't get much better than this…so easy to make and so deliciously satisfying!
Check out the book Butter: A Rich History by Elaine Khosrova
Thank you, Elaine!
Jean Trebek's Reliable Recipes|insidewink.com
Crumb Topping Ingredients:
3 cups all-purpose flour
1 cup packed light brown sugar
1/3  cup granulated sugar
1 tablespoon ground cinnamon
1/2  teaspoon salt
10 ounces (2 1/2 sticks) unsalted butter, cut up into
small cubes, softened
Cake Ingredients:
8 tablespoons (1 stick) unsalted butter, softened
3/4  cup granulated sugar
2 cups all-purpose flour
2 teaspoons baking powder
1/2  teaspoon salt
2 large eggs
3/4  cup milk (preferably whole)
1 teaspoon vanilla extract
Confectioners' sugar, for sprinkling (optional)
DIRECTIONS:
Make the crumb topping:
In a large bowl, combine the flour, brown sugar, sugar, cinnamon and salt…mixing well to blend all dry ingredients.
Stir the butter cubes into he bowl and gather up handfuls of the topping mixture to alternately knead, squeeze, rub and press the butter into the flour mixture.
Repeat this until everything is well combined.  Press handfuls of the crumb mixture into tennis-ball-size clumps.
Set aside.
Prepare the cake
Heat the oven to 375 degrees Fahrenheit.
Butter and flour the bottom and sides of a 9-inch square baking pan.
In a large bowl with an electric mixer, beat together the butter and sugar until creamy and light, about 3 minutes.
Meanwhile, stir together the flour, baking powder, and salt in a medium bowl.
Add the eggs to the butter mixture, one at a time, beating well after each addition and scraping the sides and bottom to mix thoroughly.
Alternately beat in the milk and vanilla with the flour mixture, in four additions, mixing on low speed just until blended.
Scrape down the sides as needed until a smooth batter forms.
Spread the batter evenly in the prepared pan.
Take the reserved crumb balls and break them roughly over the batter to create a thick, chunky layer of topping.
Lightly press on it to adhere to the batter;  bake for 1 hour, or until the center feels firm when gently pressed.
Cool in the pan.
If desired, sprinkle the top lightly with confectioners' sugar.
This lemon cheesecake is so easy to prepare and it is both elegant and delicious. The best part is that you can fix it in advance and make it your own by using your favorite toppings.
Maria Shriver & Jean Trebek discussing spiritual and mental tools they use regularly and their desire to uplift, inform, inspire those around them.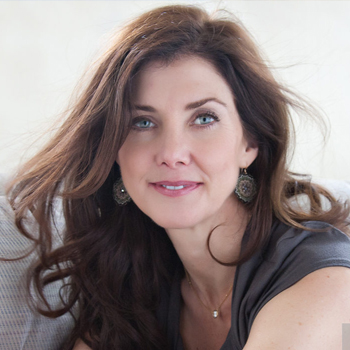 By JEAN TREBEK
Jean is a Professional Religious Science Practitioner, Reiki Master and Sound Healer. She grew up on Long Island, NY, and now lives in Los Angeles. She has two wonderful adult children, Matthew and Emily, with her beloved late husband, Alex.  Jean enjoys taking long walks, watching movies, and traveling. She is very grateful for her family, friends, Luna (the dog) and good coffee.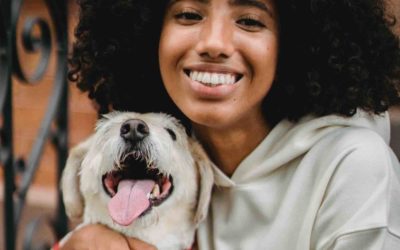 Part 1 of Kathlene McGovern's 2 part series on the best and safest ways to travel with your furry friends!
Dove Rose give us ideas on how to stay curious! Keep it Fresh in the Kitchen, on the Drive and in your Life. New ideas to keep our mind alive!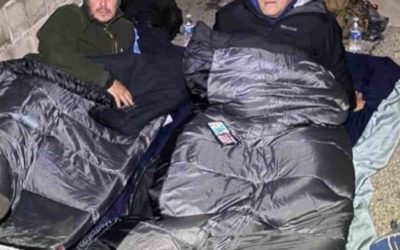 Ken Craft of Hope of the Valley lives unhoused on the streets of the San Fernando Valley for 100 hours and shares the challenges, insights and struggles he faced on this journey.