A wonderful light and sweet treat
When I was first dating Alex, I would purchase a cheesecake from the wonderfully iconic bakery – Sweet Lady Jane.
It became a tradition for us to have this special dessert, especially around Valentine's Day. So when I found this recipe for a lighter and more healthy version of cheesecake, it became my go-to after dinner treat for special occasions. Now that we are cutting back on sugar and fat, I really enjoy serving this to my whole family.
This lemon cheesecake is so easy to prepare and it is both elegant and delicious. The best part is that you can fix it in advance and make it your own by using your favorite toppings.
Trebek's Low-Cal Crustless Lemon Cheesecake
Jean Trebek's Reliable Recipes
insidewink.com
INGREDIENTS:
1 3/4 cups Italian ricotta cheese, room temperature
3/4 cup sugar
1/2 cup flour
Zest of 4 lemons
Juice of 1 lemon
6 large eggs, separated and at room temperature
1/8 teaspoon salt
DIRECTIONS:
First, preheat the oven to 350 degrees.
Then, grease with butter and line with parchment paper an 8 inch round spring-form pan.
With an electric mixer, gently whip the ricotta until smooth.
Add in half of the sugar
Add flour, lemon zest and juice, egg yolks and salt.
Beat again until smooth.
In a separate bowl, whisk the egg whites until soft peaks form, and then gradually add the remaining sugar, continually whisking until thick and glossy.
Gently fold half of the egg white mixture into the ricotta until just combined.
Fold in the rest and combine
Pour into the prepared tin.
Bake 45 minutes, covering with foil if it begins to brown too much.
Allow to cool completely in the tin before removing.
Serve the cake with whipped cream, creme fraiche, or with some berries.
Happy Valentine's Day!
INDULGE!
See What's Cooking in Our Kitchen!
Something savory? Something Sweet? Try one, try them all and tell us how you liked them.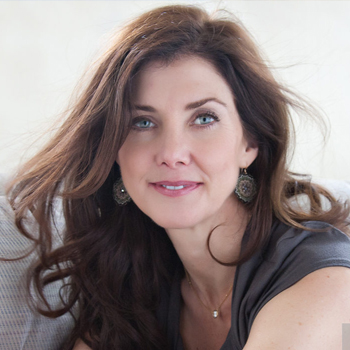 By JEAN TREBEK
Jean is a Professional Religious Science Practitioner, Reiki Master and Sound Healer. She grew up on Long Island, NY, and now lives in Los Angeles. She has two wonderful adult children, Matthew and Emily, with her beloved late husband, Alex.  Jean enjoys taking long walks, watching movies, and traveling. She is very grateful for her family, friends, Luna (the dog) and good coffee.
Dove Rose helps us honor our Truth by giving us a glimpse into how she respects her needs, expressing her kindness and lives authentically.
Whether it's scientists conserving a rare species or rediscovering one thought to be forever lost; a young girl standing up to government in order to protect bees or new farmers working to regenerate land and revitalize communities, our spirits are fed by communing with nature…
David Konig is a comic, an author, a comedy writer, an actor AND a painter. We feature his oil paintings and sketches, while he makes us laugh… really!