One of Jean's favorite ways to prepare a tasty salmon dinner for friends and family.
This Walnut Crusted Salmon recipe comes from the magazine called "Heart-Smart Recipes".  My dear friend shared it with me, as she knows I like to prepare healthy, easy and crowd-pleasing recipes.  I've tripled the portions on the coating from the original recipe because it's absolutely so delicious and I didn't want to skimp!
I also pierce the salmon with a fork before the mustard mixture & Panko topping, to allow the topping flavor to soak in a bit, and then I place it in the refrigerator for about 15 minutes to set.  However, you can skip the piercing and refrigeration steps, and just prepare and put in the oven as stated below. The flavorful combination of mustard, walnuts and honey make this dish irresistible.
I serve it with brown rice and steamed broccoli, but of course, this dish can be accompanied by any of your favorite vegetables.
Hopefully my family won't tire of this recipe because it's becoming my favorite way to serve salmon.
Walnut Crusted Salmon
Serves 4
Here are the INGREDIENTS you'll need:
1 pound fresh or frozen skinless salmon fillet
2 1/2 Tbs. Dijon-style mustard
3 clove garlic, minced
1 tsp. lemon zest
1 Tbs. lemon juice
1 Tbs. chopped fresh rosemary
1 1/2 tsp. salt
1 1/2 tsp. honey
1 tsp. crushed red pepper
1/2 cup Panko bread crumbs
1/2 cup finely chopped walnuts
1 Tbs. olive oil
Olive Oil cook spray
Here are the easy DIRECTIONS:
1. Preheat oven to 425 degrees F. Thaw fish, if frozen.
Measure thickness of fish.
2. In a small bowl, combine the next eight ingredients (through crushed pepper)
3. In a separate small bowl, combine Panko, walnuts and oil.
4. Place fish on a small parchment lined baking sheet. Spread mustard mixture over fish and sprinkle with Panko mixture… press to adhere. Lightly coat Panko mixture with cooking spray.  Cut crosswise into four equal portions.
5. Bake 4 to 6 minutes per 1/2 inch thickness or until fish flakes easily with a fork.
Delicious!
Jean's Reliable Recipes
Need a dessert? Try these Raspberry & White Chocolate Shortbread Cookies.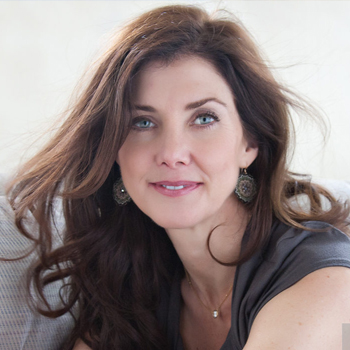 Jean Trebek
Jean is a Professional Religious Science Practitioner, Reiki Master and Sound Healer. She grew up on Long Island, NY, and now lives in Los Angeles with her wonderful husband of 29 years, Alex, and has 2 amazing adult children, Matthew and Emily. Jean enjoys taking long walks, watching movies, and traveling. She is very grateful for her family, Willy the dog, friends and good coffee.
David Konig is a comic, an author, a comedy writer, an actor AND a painter. We feature his oil paintings and sketches, while he makes us laugh… really!
Cheryl Farrell poses some very challenging questions about Truth and the Consequences for not always being truthful.
Thank you, Ed Asner! Our little tribute to the man we invited into our living room for so many years…