It's so Delicious!
This is a relatively new recipe for me… I like to use steak sauces and was trying out new ideas, looking for something light. I started using this great recipe a few months ago and it seems as though my whole family has really enjoyed it.
It's an amazing steak marinade and if you, or someone you know, is a meat-and-potatoes kind of person this is definitely for you! What I think is so great about this steak marinade, is that it really brings out the flavor of the meat rather than being a heavy barbeque sauce.
I'm not sure what you are planning for father's day dinner (it's coming up really soon) but I think this recipe might be a good idea to try!
Actually, I will be using this recipe for Alex's Father's Day dinner… it's his favorite 🙂
Need a dessert idea? Try these outrageously good brownies!
Steak Marinade for Grilling
Here are the INGREDIENTS you'll need:
1/3 cup Soy Sauce
1/2 cup Olive Oil
1/3 cup Lemon Juice
1/4 cup Worcestershire Sauce
2 Tablespoon Fresh Chopped Garlic
2 Tablespoons Dried Chopped Rosemary
1 Tablespoon Dried Parsley Flakes
1 Teaspoon Ground White Pepper
Now the DIRECTIONS:
Place all the ingredients in a blender.  Then, blend on high speed for 30 seconds, until thoroughly mixed.
When thoroughly mixed, pour the marinate over your desired type of meat.  Then cover and refrigerate for up to 8 hours.
Here's a little TIP for you – I put the steak and the marinade into a plastic bag, seal it and put the bag into the refrigerator. This makes clean up really easy!
Cook meat as desired.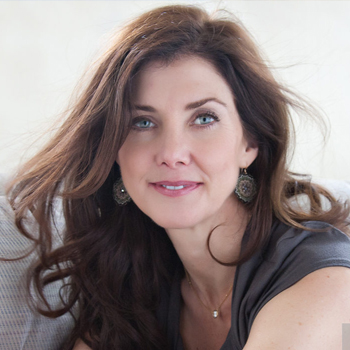 Jean Trebek
Jean is a Professional Religious Science Practitioner, Reiki Master and Sound Healer. She grew up on Long Island, NY, and now lives in Los Angeles with her wonderful husband of 29 years, Alex, and has 2 amazing adult children, Matthew and Emily. Jean enjoys taking long walks, watching movies, and traveling. She is very grateful for her family, Willy the dog, friends and good coffee.
Steve O'Bryan's heart opens in his beautiful piece on pain, poetry and his place in it.
The wonderful Dr. Aletta helps us get through those rough times when we might be sick of work and losing our mojo… boy, do we need this!
Part 2 of Anne Cochran's 10 part series on how parents can help their kids find a right fit college.