Super Rich Brownies
These are the super rich brownie brainchild of Ina Garten, complete with tons of chopped walnuts!
Ina's Outrageous Brownies
INGREDIENTS:
16 ounces unsalted butter
16 ounces semisweet chocolate (finely chopped)
6 ounces unsweetened chocolate (finely chopped)
2¼ cups granulated sugar
6 extra-large eggs (or 7 large eggs)
2 tablespoons vanilla extract
1¼ cups all-purpose flour, divided
1 tablespoon baking powder
1 teaspoon salt
3 cups chopped walnuts
12 ounces semisweet chocolate chips
DIRECTIONS:
Preheat the oven to 350 degrees F. Grease and flour a 13×18-inch rimmed half sheet pan (or grease and line with parchment paper).
Place the butter, semisweet chocolate and unsweetened chocolate in a medium bowl and microwave on 50% power in 30-second increments, stirring after each, until completely melted and smooth. (Alternately, you can also melt the butter and chocolates in a double boiler on the stovetop). Allow to cool slightly.
In a large bowl, stir together the sugar, eggs, and vanilla with a wooden spoon. Stir the chocolate mixture into the egg mixture and allow to cool to room temperature.
In a medium bowl, sift together 1 cup of flour, the baking powder, and salt. Add to the cooled chocolate mixture and stir gently with the wooden spoon until mostly combined. In a medium bowl, toss the walnuts and chocolate chips with the remaining ¼ cup of flour, then add them to the chocolate batter and stir until totally incorporated. Pour into the baking sheet and spread into an even layer.
Bake for 20 minutes, then rap the baking sheet against the oven shelf to force the air to escape from between the pan and the brownie dough. Bake for an additional 15 minutes, or until a toothpick comes out clean. Allow to cool thoroughly, then refrigerate for at least 1 hour, and cut into 20 large squares. Leftover brownies can be stored in an airtight container in the refrigerator for up to 1 week.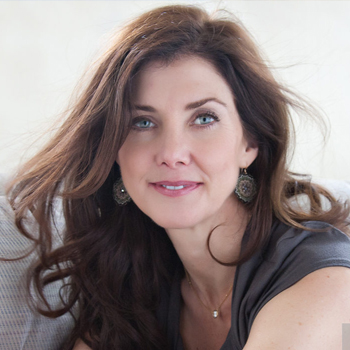 Jean Trebek
Jean is a Professional Religious Science Practitioner, Reiki Master and Sound Healer. She grew up on Long Island, NY, and now lives in Los Angeles with her wonderful husband of 29 years, Alex, and has 2 amazing adult children, Matthew and Emily. Jean enjoys taking long walks, watching movies, and traveling. She is very grateful for her family, Willy the dog, friends and good coffee.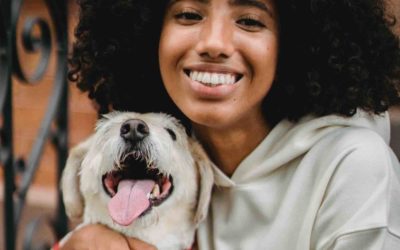 Part 1 of Kathlene McGovern's 2 part series on the best and safest ways to travel with your furry friends!
Dove Rose give us ideas on how to stay curious! Keep it Fresh in the Kitchen, on the Drive and in your Life. New ideas to keep our mind alive!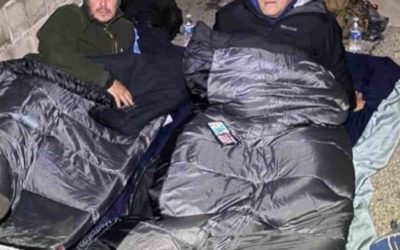 Ken Craft of Hope of the Valley lives unhoused on the streets of the San Fernando Valley for 100 hours and shares the challenges, insights and struggles he faced on this journey.