Guest contributor Cheryl Farrell writes on the theme of movement in her protracted experience with alopecia
I am Black woman and I love my hair. Many sisters of color agree with that sentiment. Although I'm a recent spokesperson for Black hair love, I have long cherished my hair. I became a walking testimonial when I developed alopecia, severe hair loss, in December 2019.
I will never forget Whoopi Goldberg's 1984 one woman Broadway show in which she extols her "long luxurious [blond] hair." Her character's hair was a white long-sleeved shirt draped on her head as she spoke with the affectation of a girl celebrated for flowing locks of hair. It was an empowerment statement—the more hair you had, the greater your presence on the beauty spectrum.
My relatives are from the South and a comment I often heard as a child was, "Cheryl's got a full head of hair!" And it followed in high school and into my early 30's. My hairstyles included relaxers, pressing combs, fishtail braids, an oversized Afro, pageboy haircuts, ponytails, and updos. I even had prominent sideburns—my hair grew abundantly.
I had a short curly Afro in my early-forties after my second child was born. I don't recall what prompted the change, but likely due to subtle hair-thinning. My OBGYN told me that postpartum recovery may include hair loss. Doctors also attributed hair loss to changes in female hormone levels of ageing women. (Ouch!)
Still, in those days, I was able to sport a good look and my hair was full enough to have curls. I worked for a corporate bank in the early 90's and there was a stigma associated with Black women appearing too "ethnic" while calling on male clients. My hair style had to be non-threatening to the boy's club.
Hair Today, Gone Tomorrow
In December 2020, things took a dramatic turn with my hair volume. It was soon after the U.S. presidential election, and I was stressed out. Not to insert politics here, but the impact of that election took its toll on my health. In a matter of 30 days, my gradual thinning accelerated to large bald spots in the center, sides, and crown of my head.
There's no known cause or cure for my type of hair loss. My (savior of a) dermatologist explained that the alopecia I have is often associated with women experiencing recent traumatic stress. In some cases hair may grow back after the stress is removed.
For several months after the diagnosis I wore decorative scarves and hats. Family members were kind and sympathetic, but I could see sorrow in their eyes for me. I was surprisingly calm about it. Perhaps its occurrence at the onset of the COVID pandemic put hair loss in perspective. Being in quarantine for months worked to my advantage: I could dress for video conference calls and not show my hair in person.
I joined an online alopecia support group for Black women and found a welcoming community. Some women boldly shaved their heads and others donned wigs. The stories behind their choices were reassuring.
Black hair in the news and pop culture were also encouraging. The Crown Act—laws banning hair discrimination or legislation inspired by it—was signed into law in 18 states as of summer 2022. A Federal proposal is in the works. Additionally, celebrities put a familiar face on Black hair challenges. Books and documentaries abound, along with affirmation marketing.
One particularly inspiring book is Trauma, Tresses, & Truth: Untangling Our Hair Through Personal Narratives by Lyzette Wanzer. This anthology of Black and Afro Latina women's stories examines "one of the still-remaining systemic biases in schools, academia, and corporate America." Talking about it leads to greater understanding and respect.
A Black hair docuseries entitled "The Hair Tales" by Oprah, Tracee Ellis Ross, and journalist Michaela Angela Davis launched in fall 2022. It's billed as a "dynamic celebration of Black women's identity, beauty, culture, and humanity, uniquely expressed through the stories of their hair." I receive that.
Another validating marker along my hair loss journey came from the T-shirt company MESS in a Bottle by owner, architect, and creative director Kalilah Wright. Among her many products is a shirt I wear that says, I'm just a bad chick, with a bald head living life. Yes I am, and yes I do!
I use a hair styling product that makes my nearly bald life easier. A popular brand of hair building fibers coats my existing hair (such as it is) and gives the appearance of thick and full hair.
Lastly, I pray unapologetically.
A Watched Pot Never Boils
These resources bolstered my confidence. I am not fully defined by my hair. I have the same personality, talents, and intellect with and without hair.
After about 18 months of daily topical treatments prescribed by my doctor, the hair loss stabilized. At my choosing, I stopped consuming alcoholic beverages, chocolate, and coffee drinks. (This was a sacrifice because Prosecco sparkling white wine with a fudge brownie chaser was often comfort food.) My hair began to fill in, but at a glacial pace. It is so subtle that I sometimes wonder if I'm imagining it. I still have bald patches.
[Disclaimer: I am not recommending therapies or solutions. Changes in your health care should be done in consultation with a trusted medical professional.]
An issue I find most challenging is the drawn-out process for progress. It takes a lot of time to see major improvement. This slow movement is a metaphor for life. It applies to finding a job, a partner, a house, conceiving children, caring for elderly relatives, mending fractured relationships, and more.
I choose to live fully remembering what I have and not what I'm missing. I choose to do one thing daily to express gratitude for what I have. I choose to be happy even if what I hope for never comes my way.
If you don't have a dream house, buy the dream sofa pillow in anticipation of the house
If you seek social justice, vote
If you want a friend, be a friend
Considering the life experiences I've overcome, I never thought managing hair loss would be one of my advocacies. However, I am reminded of a quote by author Gregg Levoy:
A calling is not so much something in our path as much we are in its path.
I send you blessings as you navigate the pace of your challenges.
Cheryl Farrell
Cheryl Farrell is a corporate communications consultant and performance storyteller in Southern California. She has decades of experience in healthcare, education, and financial services. Cheryl was an original cast member of the Jeopardy! Clue Crew and toured the world appearing in more than 1,000 video clips. As a public speaker, she often examines how older black women excel at the intersections of race, gender, and age. Cheryl has a master's degree in Communication Management from USC and a bachelor's degree in economics from UCLA. She is married and has two adult children.
Photo credit - NiketaCH Photography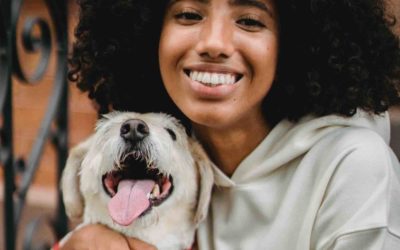 Part 1 of Kathlene McGovern's 2 part series on the best and safest ways to travel with your furry friends!
Dove Rose give us ideas on how to stay curious! Keep it Fresh in the Kitchen, on the Drive and in your Life. New ideas to keep our mind alive!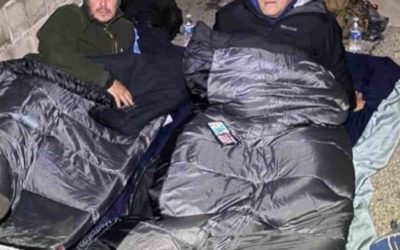 Ken Craft of Hope of the Valley lives unhoused on the streets of the San Fernando Valley for 100 hours and shares the challenges, insights and struggles he faced on this journey.