On the theme of nurture this month, 
guest contributor Cheryl Farrell writes about 
self-nurture and answering the call of your purpose. 
In an eighth-grade English class essay, I answered the question, "What do you want to be when you grow up?" I recall sitting in an old-fashioned desk-chair at Audubon Junior High in South Los Angeles where I declared I wanted to be an attorney. I loved to write and I often defended underdogs on the playground. My career role model at the time was attorney and California state assemblywoman Yvonne Braithwaite Burke, who later became a history-making African American Congresswoman. 
A different professional goal bubbled up when I was an undergraduate at UCLA. I wanted to be a singer and actor in musical theater. I performed in plays as extracurricular activity, but I realized I wanted this to be my work—not a side gig. My theatrical role model was Stephanie Mills who played Dorothy in the Broadway musical The Wiz. Despite my passion for creativity, I graduated with a degree in economics and took a banking job. I've had corporate jobs for most of my life with a brief stint in on-camera television work.
Fast forward 30 years, I see my childhood aspirations were realized in … wait for it … my children! My son Alec is a Notre Dame Law School graduate and attorney in Northern California. My daughter Nia is a graduate of NYU's Tisch School of Drama and she is now a playwright.
I did not nudge my children to live out my dreams. I wholeheartedly encouraged them to follow their dreams. Yet, I often wonder if their career choices are examples of the nature versus nurture debate. That is, did I answer my calling to be an attorney and an actor by way of giving birth? Or, was I an inadvertent stage mom? Does the distinction matter?
One of my favorite books is Callings: Finding and Following An Authentic Life (1997)  by author and lecturer, Gregg Levoy. He writes, 
A calling may be to do something (change careers, go back to school, start or leave a relationship…) or calls to be something (more creative, less judgmental, more loving). You may be called toward or away from something, called to change or renew your commitment to something, or called to return to a place or pursuit in an entirely new way.
I believe the key to answering a calling is both nature and nurture. Something innate pulls me in a direction and something external navigates my path. I remain a writer, advocate, and singer, but my interests played out in ways that would likely astonish my former eighth-grade teacher. 
I challenge us all to practice self-nurture and honor self-nature and answer our calling. And, share the good that comes from it.
Cheryl Farrell
Cheryl Farrell is a corporate communications consultant and performance storyteller in Southern California. She has decades of experience in healthcare, education, and financial services. Cheryl was an original cast member of the Jeopardy! Clue Crew and toured the world appearing in more than 1,000 video clips. As a public speaker, she often examines how older black women excel at the intersections of race, gender, and age. Cheryl has a master's degree in Communication Management from USC and a bachelor's degree in economics from UCLA. She is married and has two adult children.
Photo credit - NiketaCH Photography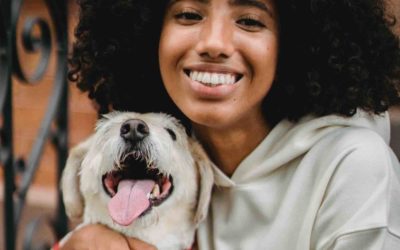 Part 1 of Kathlene McGovern's 2 part series on the best and safest ways to travel with your furry friends!
Dove Rose give us ideas on how to stay curious! Keep it Fresh in the Kitchen, on the Drive and in your Life. New ideas to keep our mind alive!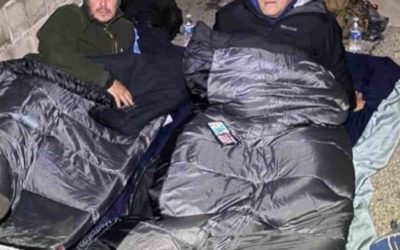 Ken Craft of Hope of the Valley lives unhoused on the streets of the San Fernando Valley for 100 hours and shares the challenges, insights and struggles he faced on this journey.