Guest contributor Cheryl Farrell writes a letter to her younger self and tells her to listen-up!
.
Listen up and don't be scared. I am you 50 years later. I want you to know that everything turns out alright. Adults tell you this while you're a child, but the message is real when it comes from within—from me to you. Knowledge comes with time.
You are perfect just as you are
Your diary entry on May 26 says you're dealing with self-image issues these days. You wish you were skinny and light-skinned like Sharon in your math class. You wish you had long wavy hair like hers instead of your puffy Afro. You wish your lips were thin like hers. You wish you were tall.
The truth is Sharon wishes she had your sense of humor and intelligence. She wonders why teachers always call on you to answer math problems. She is sad because teachers ignore her. Sharon knows that boys are attracted to your hips and your lips. (One day you'll learn that women pay good money injecting stuff in their lips to make them look like yours.) And, Sharon can't wear platform shoes like you because she will tower over the boys. 
In the June 2 diary entry you say you cried all night after stepfather came home drunk again. You want so much for him to disappear. You wonder why he yells all the time and is quick to pull out his belt on you and your brother. Just so you know, it's because he was treated badly when he was a kid. He grew up in rural Texas and was the runt of the litter. His parents, siblings, and friends teased him all the time. He now takes his anger out on anyone who's smart and charming. 
He will die on March 6, 2010. You will arrange his funeral because no one else will step up. You will perform a spiritual song at his memorial service that only six people attend. You will eventually forgive him and you will be at peace.
In your July 5 diary entry you wrote that Aunt Dorothy swooned over your beautiful singing at the family picnic yesterday. She was listening. You sang your heart out while holding a pretend microphone made of corn on the cob. Clever!
You will become a professional performer (for a few years at least) and will sing on major stages around the country. You'll be at the Apollo Theater in Harlem and even on Broadway stages. Your personality (and math skills) will come in handy on a television show that selected you out of thousands of applicants. 
More than just a few diary entries, all your days will turn out just fine. Hold on to your faith, share the good, and believe in your worth. 
With love,
Future Cheryl
Cheryl Farrell
Cheryl Farrell is a corporate communications consultant and performance storyteller in Southern California. She has decades of experience in healthcare, education, and financial services. Cheryl was an original cast member of the Jeopardy! Clue Crew and toured the world appearing in more than 1,000 video clips. As a public speaker, she often examines how older black women excel at the intersections of race, gender, and age. Cheryl has a master's degree in Communication Management from USC and a bachelor's degree in economics from UCLA. She is married and has two adult children.
Photo credit - NiketaCH Photography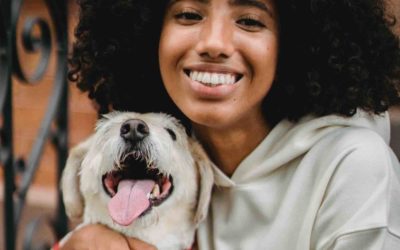 Part 1 of Kathlene McGovern's 2 part series on the best and safest ways to travel with your furry friends!
Dove Rose give us ideas on how to stay curious! Keep it Fresh in the Kitchen, on the Drive and in your Life. New ideas to keep our mind alive!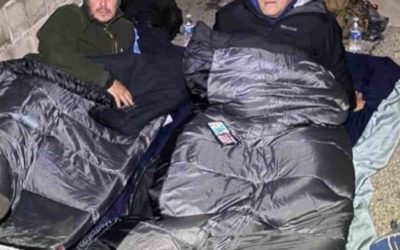 Ken Craft of Hope of the Valley lives unhoused on the streets of the San Fernando Valley for 100 hours and shares the challenges, insights and struggles he faced on this journey.