Our insidewink team likes to
share the good
With the Holidays coming up we have some gifts ideas… from battery organizers to shower steamers to warm drinks to fun deliveries!
We may receive a small commission from purchases made via the links below.
It may not be the most romantic gift, however if you're looking for a wonderfully practical holiday present to give, look no further.
This really cool battery organizer is so perfect…I actually had no idea such a thing existed. There's a place for every size battery and if that weren't enough, there's a battery tester and charger included. Really, I'm quite impressed with this organizing case for batteries, a new day has dawned!
Shop for it Here!
My skin and lips get really dry in the winter, so I use Burt's Bees Lip Moisturizer. Made with Beeswax, Vitamin E and a hint of peppermint oil, they really help me. So what could be a better gift? Or even a cute stocking stuffer? This set includes – Lip care, Hand Repair, Coconut Foot Creme – along with the Lip Balm, Cuticle Cream and Hand Salve… A winter skin saver!!
Shop Burt's Bees Gift Set Here.
This is really the gift that keeps on giving! Everyone loves getting a package… Whether you're shopping for your grandmother, your significant other, your children, or a friend – there's likely a subscription box out there that they'll love. Prepay for a few months and give them something to look forward to!
Look for a subscription box
Here
.
Emma Berdie Donson recommends
If you are anything like me, you wake up these chilly mornings and make yourself a warm mug of something wonderful and energizing to begin the day with.  I happen to be a chai latte kinda gal but I don't discriminate against the coffee drinkers of the world.  (Or do I…? 😋 Kidding, of course, we all have our vices.)  More often than not I then dive into hours of busy meetings and work, which often means that mug full of hot joy becomes a sad and stale, cold reminder of when I first began the day… Ah, she had such promise, I think as I toss the remaining sips down the drain and look forward to lunch. 
One morning while rinsing my half-drunk beverage I decided I was done with this wasteful practice and I found a better solution. Since like many of you I'm glued to this technological advancement called a laptop, I found this:  A USB warming plate for my mug! Say what? That's right.  It allows me to stay present for the endless zoom meetings and keeps my chai perfectly warm throughout the morning. It's genius really and has saved countless ounces from slipping down the drain.  They're so reasonably priced I even bought one for a friend.  So say goodbye to cold, sad liquid and say hello to continuing to be chained to your computer! 😂 She does more than just word-process now! 
Shop Mug Warmer Here
Kathlene McGovern recommends
Okay, I know I'm in the minority here – but I hate taking baths. Be it bubble, Epsom salt or whirlpool, I always feel like a lobster on the boil. Not to mention I'm fundamentally opposed to shriveling like a prune.
I do, however, love the idea of being relaxed and refreshed – my cares whisked away by delightful steamy scents, which is why I'm a huge fan of ATMA BOTÂNICA Shower Steamers.
These little bombs are the bomb! Crafted from essential oils like eucalyptus, lavender, lemon, and orange, these stress relieving fizzies help ground and recharge you – even alleviate congestion. And with the elegant sage blue and gold packaging they're a perfect gift for everyone.
And by everyone, I mean you too! Overbearing mother-in-law? Annoying kids? Anxiety-inducing boss? Turn. On. The. Shower. Now!
Created by ATMA BOTÂNICA owners Tais Dominguez and Laura Feil to promote self-care, the bombs are crafted in small batches in their factory in Sonoma County, California. Vegan, never animal tested, and packaged to be eco-friendly, the makers write that their wish is, "as the box is opened, the… fizzies fill the air… replenish energy and reaffirm the commitment to taking care of the most important person: You!"
Shop for ATMA BOTÂNICA Shower Steamers Here
Instead of shopping for others, why not give your friends and family a donation to a charity made in their name?
We have highlighted many wonderful charities on insidewink that could use some help to continue to do good in the world.
You can see all the charities and non-profits we have highlighted here. All the charities have beautiful, profound missions and we are incredibly proud to share them with you.
Have You Tried Our Good Finds?
Let us know what you think in the comments below!
See What Else is Good

Here!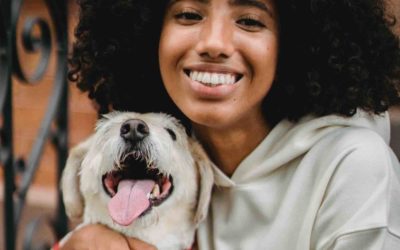 Part 1 of Kathlene McGovern's 2 part series on the best and safest ways to travel with your furry friends!
Dove Rose give us ideas on how to stay curious! Keep it Fresh in the Kitchen, on the Drive and in your Life. New ideas to keep our mind alive!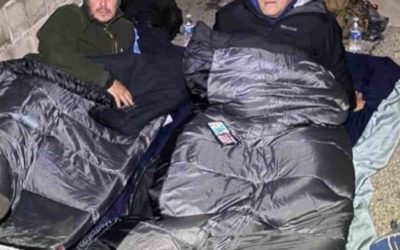 Ken Craft of Hope of the Valley lives unhoused on the streets of the San Fernando Valley for 100 hours and shares the challenges, insights and struggles he faced on this journey.