A Delicious All-in-One meal
I really enjoy hearty meals, so when I found this wonderful recipe for Chicken Pozole ("pozole" is a traditional soup or stew from Mexico) I immediately tried it. It's a perfect one "all-in-one-pot" meal. It's so delicious, comforting and super easy for family dinners or game day gatherings.
Making extra is a good idea…it freezes well and then you'll always have something ready for dinner in a minutes' notice.
Chicken Pozole
Jean Trebek's Reliable Recipes/ insidewink.com
INGREDIENTS:
2 Tbsp vegetable oil
1 large yellow onion, diced small
½ tsp kosher salt, plus more to taste
8 garlic cloves, minced
1 7-oz can chipotle peppers in adobo sauce
1 tsp  onion powder
1 tsp  garlic powder
1 tsp  ground cumin
½ tsp ground oregano
2 ½ lb boneless, skinless chicken thighs or breast meat… or mix it up if you wish.
5 cups chicken broth
1 cup frozen corn kernels 
2 15-oz cans hominy, rinsed and drained
Freshly squeezed juice of 1 lime (about 2 Tbsp), plus more to taste
Ideas for toppings: shredded cabbage, diced avocado, crumbled queso fresco, minced onion, sliced radishes scallions, black olives, cheddar cheese, sour cream,  sliced jalepeno pepper and chopped cilantro
DIRECTIONS:
In a 6- to 8-quart heavy pot (that has a lid) on the sauté setting, heat the vegetable oil.
Add the yellow onions. Season with kosher salt, to taste, and cook, stirring often, until the onions are softened and translucent, about 5 minutes. 
Add the garlic and cook, stirring continuously, until slightly softened and fragrant, about 1 minute. 
Meanwhile, open the can of chipotle peppers and remove the peppers, reserving the adobo sauce. 
Mince 2 peppers and add them, along with all of the adobo sauce, to the pot. 
Add the onion powder, garlic powder, cumin, and oregano.
Cook, stirring continuously, until fragrant and heated through, about 1 minute. 
Stir in the chicken thighs until coated, scraping the bottom of the pan clean.
Add the chicken broth and ½ teaspoon kosher salt. 
Place the lid on the pot and cook on high heat for 15 minutes.
Turn the heat off and let it rest for 5 minutes. 
Return the pot to the sauté setting.
Using two forks, coarsely shred the chicken in the pot.
Add the corn kernels and hominy, and simmer until warmed through, 3 to 5 minutes. 
Add the lime juice, taste, and add more salt or lime juice if desired.
Serve the soup in bowls with the toppings of your choice.
Have fun!!
Chicken & White Bean Chili
It's that sort of cozy, hearty fare that's perfect for the winter months. My good friend Lisa gave this recipe to me… I always turn to it when I'm craving chicken with a spicy twist. Get this Recipe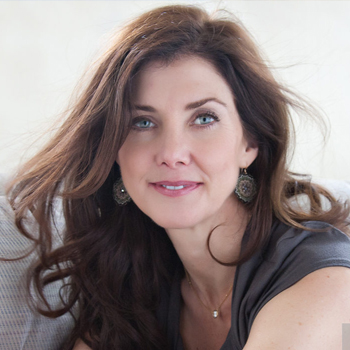 By JEAN TREBEK
Jean is a Professional Religious Science Practitioner, Reiki Master and Sound Healer. She grew up on Long Island, NY, and now lives in Los Angeles. She has two wonderful adult children, Matthew and Emily, with her beloved late husband, Alex.  Jean enjoys taking long walks, watching movies, and traveling. She is very grateful for her family, friends, Luna (the dog) and good coffee.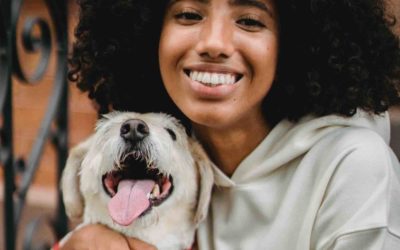 Part 1 of Kathlene McGovern's 2 part series on the best and safest ways to travel with your furry friends!
Dove Rose give us ideas on how to stay curious! Keep it Fresh in the Kitchen, on the Drive and in your Life. New ideas to keep our mind alive!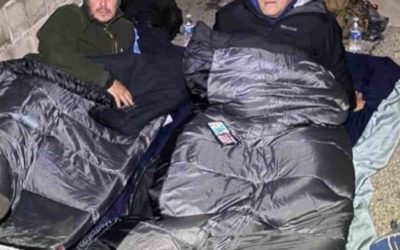 Ken Craft of Hope of the Valley lives unhoused on the streets of the San Fernando Valley for 100 hours and shares the challenges, insights and struggles he faced on this journey.