An elegant, creamy dinner option
Now that we're approaching fall, I felt inspired to share a delicious, easy and elegant risotto recipe made with porcini mushrooms.
There are two keys to ensuring that the risotto comes out perfectly –  don't cheap out on the chicken stock and don't overcook the rice. Remember, you want to make sure the rice has a bit of bite to it. Risotto can be served as a first course, side dish or as the main dish with a side salad.
Oh, and please don't rush the cooking process…creamy risotto does take time and lots of stirring… but it is so worth it.
Porcini Risotto
Jean Trebek's Reliable Recipes/ insidewink.com
INGREDIENTS:
1 ounce dried porcini mushrooms
2 1/2 cups boiling water
3 cups chicken stock
salt and freshly ground pepper
1/4 cup extra-virgin olive oil
1 shallot, minced
1 garlic clove, minced
1 cup arborio rice
1/4 cup dry white wine
1 small bay leaf
1 tablespoon unsalted butter
1 tablespoon mascarpone
1 cup freshly grated parmigiana-Reggiano cheese
1 pound fresh porcini or cremini mushrooms, thinly sliced
1 thyme spring
DIRECTIONS:
In a heatproof bowl, soak the dried porcini in the boiling water until softened, for about 10 minutes.
Drain, reserving 1 cup of the soaking liquid;  rinse the mushrooms to remove any grit.
Finely chop the porcini and reserve in a small bowl.
Pour the soaking liquid into a medium saucepan, stopping before you reach the sediment at the bottom.
Stir in the chicken stock and season with salt and pepper.
Warm the stock over low heat.
In a large saucepan, heat 2 tablespoons of the oil until shimmering.
Add the shallot and garlic and cook over moderate heat, stirring, until softened, 2 minutes.
Add the rice and dried porcini and stir to coat.
Add the wine and bay leaf and cook until the wine has evaporated.
Add about 1/4 of the warm stock cook over moderate heat, stirring constantly, until nearly absorbed.
Continue adding the stock in small batches, stirring constantly until the rice is al dente and suspended in a creamy sauce, about 20 minutes.
Discard the bay leaf.
Stir in the butter, mascarpone and cheese;  season with salt and pepper and keep warm.
In a skillet, heat the remaining 2 tablespoons of oil.
Add the fresh porcini and thyme and cook over high heat, stirring, until softened and golden, 8 minutes.
Discard the thyme.
Season the porcini with  salt and pepper, spoon over the risotto and serve.
Serves 4 –
Walnut Crusted Salmon
One of Jean's favorite ways to prepare a tasty salmon dinner for friends and family. You can serve it with the Risotto above and some steamed broccoli 🙂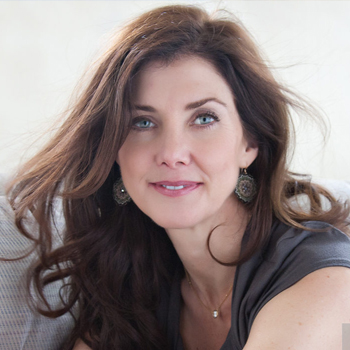 By JEAN TREBEK
Jean is a Professional Religious Science Practitioner, Reiki Master and Sound Healer. She grew up on Long Island, NY, and now lives in Los Angeles. She has two wonderful adult children, Matthew and Emily, with her beloved late husband, Alex.  Jean enjoys taking long walks, watching movies, and traveling. She is very grateful for her family, friends, Luna (the dog) and good coffee.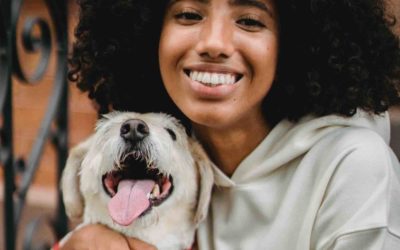 Part 1 of Kathlene McGovern's 2 part series on the best and safest ways to travel with your furry friends!
Dove Rose give us ideas on how to stay curious! Keep it Fresh in the Kitchen, on the Drive and in your Life. New ideas to keep our mind alive!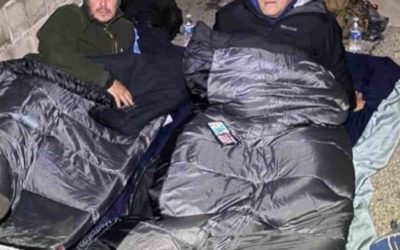 Ken Craft of Hope of the Valley lives unhoused on the streets of the San Fernando Valley for 100 hours and shares the challenges, insights and struggles he faced on this journey.