This amazingly delicious and nutrient dense bread contains no wheat..(yes, you read that right…it's gluten-free) and it's high in fiber and protein. 
I adapted the recipe from My New Roots' "

Life Changing Loaf of Bread".

  As you can tell, it's full of oats, nuts, dried apricots and seeds – all of which are super healthy ingredients that are sure to make a positive change in your life. 
I'm a fan of recipes that allow you to go rouge, and this one is no exception.  You can change up the seeds and nuts to fit your pallet or digestive concerns. 
Perhaps use flax seeds or add Gogi berries… have fun with it.
I suggest making 2 loafs, because it freezes well or you might want to share a loaf with a friend 😉 
Jean Trebek's Reliable Recipes|insidewink.com
Superwoman Bread
INGREDIENTS:
1 3/4 cups gluten-free all purpose flour
3 tablespoons chia seeds (ground or not ground)
3 tablespoons hemp seeds
1 1/4 cups rolled oats
1/2 teaspoon salt
1 teaspoon baking soda
3/4 teaspoon cinnamon
1/3 cup dried apricots, chopped
1/2 cup chopped walnuts
1/2 cup (1 stick) unsalted butter, at room temperature
3 large eggs
1 cup brown sugar or date sugar
1/1/4 cups yogurt
2 tablespoon milk of choice
1 teaspoon vanilla extract
2 tablespoons orange zest
DIRECTIONS:
Preheat the oven to 350 degrees.  Grease a standard loaf pan, 9 by 5 inches.
In a large bowl, mix together flour, oats, salt, baking soda , cinnamon, chia seeds, hemp seeds, apricots and walnuts.
In a separate large bowl, mix the butter, eggs sugar, yogurt, milk, vanilla and orange zest.
Slowly incorporate the flour mixture to the butter mixture and mix thoroughly to combine.
Pour the batter into the prepared loaf pan and bake for 55 minutes or until a toothpick inserted into the center comes out clean.
Remove from the pan and let cool.  Freezes nicely too.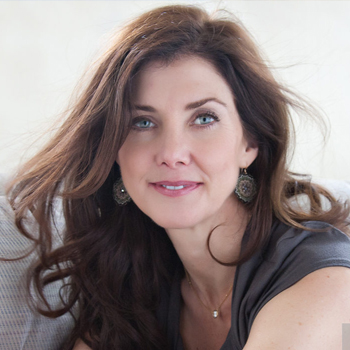 By JEAN TREBEK
Jean is a Professional Religious Science Practitioner, Reiki Master and Sound Healer. She grew up on Long Island, NY, and now lives in Los Angeles. She has two wonderful adult children, Matthew and Emily, with her beloved late husband, Alex.  Jean enjoys taking long walks, watching movies, and traveling. She is very grateful for her family, friends, Luna (the dog) and good coffee.
Jean's Wild Rice Salad is an easy, delicious recipe that's perfect for any summer gathering… or keep some in your fridge just for you!
Dove Rose does it again! Read her ideas and tips on how to live a clean life by taking the sacred pause. That moment allows different decisions that opens us up to the NOW and vulnerability.
As Amy Margolis finds out after the birth of her daughter, being real, open and vulnerable is the true foundation of meaningful relationships… something we all need right now!