If you like blueberries, you're in for a real treat!
This very moist bread loaf is so easy and quick to prepare, and will use up some of those delicious blueberries that are abundant during the summer months.  The batter is just thick enough to prevent the berries from sinking to the bottom of the pan, so you'll get a bread that's studded with juicy blueberries all the way throughout the loaf.
I like to make a couple of these quick breads…one to share and one to freeze 😉  I also like to use King Arthur's Cake Flour because it makes the texture of the cake/bread a bit more lighter, softer and tender. Did you know that "Cake" flour is a flour that has been finely milled and has a lower protein content than all-purpose flour.  So try cake flour the next time you're baking a cake….I'd love to know if you tasted a difference. Either way, I'm sure you'll love this tasty recipe.
Enjoy!
Jean Trebek's Reliable Recipes|insidewink.com
INGREDIENTS:
3/4 cup granulated sugar
2/3 cup milk
1/2 cup coconut oil
1 large egg
1 teaspoon vanilla extract
2 cups King Arthur's Cake Flour
2 teaspoons baking powder
1/4 teaspoon salt
1/8 ground cardamom
2 cups fresh blueberries
1 cup chopped walnuts (optional)
DIRECTIONS:
Preheat oven to 350 degrees.
Mix together the sugar, milk, oil, egg and vanilla.
In another bowl, combine the flour, baking powder, salt and cardamom.
Fold the blueberries gently into the batter..it will be very thick.
Pour the batter into a greased and floured  9″x5″ pan.
Optional: Sprinkle chopped walnuts or Fresh Oats on top.
Bake at 350 degrees for 55-60 minutes.
A toothpick inserted in the center of the bread should come out clean.
Allow the bread to cool for 15 minutes, then remove to a wire rack to cool completely.
When taking the loaf out of the pan, some nuts will fall off…that's to be expected. Try not to cut into the loaf until almost cooled, as it will fall apart since it
is loaded with blueberries.
Store at room temperature.
One of Jean's favorite ways to prepare a tasty salmon dinner for friends and family.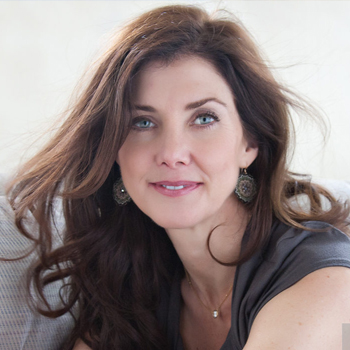 By JEAN TREBEK
Jean is a Professional Religious Science Practitioner, Reiki Master and Sound Healer. She grew up on Long Island, NY, and now lives in Los Angeles. She has two wonderful adult children, Matthew and Emily, with her beloved late husband, Alex.  Jean enjoys taking long walks, watching movies, and traveling. She is very grateful for her family, friends, Luna (the dog) and good coffee.
The Academy Director for Bay Path Practical Nursing reached out about these three woman and the small kindnesses these nurses-to-be have shown.
The wonderful Kate Fuglei shares a beautiful piece about her return to a Brooklyn neighborhood and the hope and joy she found there one year after the pandemic started.
From a musical family, Katie Riggs has had a love of music for her entire life… one that she shares as a top LA singer teacher. Kind, open, effusive you'll fall in love with Katie!