The Trebek siblings: Emily Trebek, Matthew Trebek and Nicky Trebek at a recent family gathering in Los Angeles.
The world knows Alex Trebek as the host of Jeopardy!
But to his kids, he's just Dad
Alex and I are so blessed to have two wonderful children, Matthew and Emily. The older, Matthew, has a true sincerity and gentleness to him while being a natural born athlete. Emily was a very curious child, much like her Dad, and has a beautiful strong sense of self. Matthew and I are more "go with the flow" people, while Emily and Alex suggest how the flow should go 🙂
If that weren't enough good fortune, we have the added benefit of Nicky being part of our family. Nicky is the daughter of Alex's first wife, Elaine, whom I have great affection for. Nicky is a couple of years younger than me, and so I have also enjoyed getting to know her and I consider her to be one of my dearest friends. She is full of soulfulness with a dash of rock n'roll…a truly benevolent person.
It feels to me like our little family was meant to be…the stars all were aligned to bring together such unique personalities which deeply support and respect each other. What's interesting for me to witness, is that they each have had their own unique experiences with Alex and that really reflects back different perspectives on the man I married.
When we're together I feel such joy. It really pleases me that Matthew, Emily and Nicky have become such great friends and close siblings.
Recently, we were together for a dinner, and in honor of father's day, I asked them some answer some questions about their Dad…
Alex Trebek's kids celebrating their Father's birthday at Saddle Peak Lodge in Malibu (2012)
Alex Trebek's Kids Share a Gift of Memories with Dad for Father's Day
What's your favorite childhood memory?
Emily:
My favorite memory would be all of the times we spent at our Lake House in Paso Robles. My dad would be on the jet ski and would take us for rides in the innertube.
Matthew:
There are many good memories, but I really loved it when my Dad would come to all of my paintball tournaments with me… although it was a very unique sport, he still got very enthusiastic about watching and learning the game.
Nicky:
When he took me on a trip to a wine symposium in Hawaii. I wasn't a kid, but Vincent Price attended and I got to sit next to him at a dinner. Needless to say it was unforgettable.
Bonus: On that trip he told me he was going to marry Jean and I could see how happy he was!
Name one thing that you will always find on your Father's desk.
A lot of mail
—Emily Trebek
A rock I gave him that says "I believe in you"
—Nicky Trebek
Statue of the Maltese Falcon
—Matthew Trebek
What do you think your Father is most proud of about you?
Nicky:
It's always hard when someone asks you something like that about any parent I think. I'd like to think he's proud of the person I am and how I show up in the world for others. 
Emily:
I think my Dad is most proud that I started my own business in the remodeling/construction field, and that it has been (so far) a success.
Matthew:
I think my dad is proud to see me working in an industry that makes me happy…doing what I love.
How are you like your Dad?
Matthew:
We both tend to be discerning when it comes to sharing our feelings and I think we're both very capable in taking care of most household repairs.
Nicky:
I have a similar passion for organization in my household. Haha. Dad is extremely into cleanliness and organization.
Emily:
My Dad and I are both pretty Type-A individuals…I think I got a lot of my organizational, financial and perfectionistic traits from him. He also has always been into construction so I think that rubbed off on me too.
Do you get tired of people humming the Jeopardy! theme song, when they know your Father is in the room?
Thankfully, nobody really does that.
—Matthew Trebek
I agree with Matt – luckily, not too many people do that!
—Emily Trebek
Tony's tune? Haha It was originally a lullaby written for Tony Griffin. Well? I work on the show so I hear it all the time, but no, I'm happy to say people don't often do that.
—Nicky Trebek
What is a gift that your Father has given you that you will always remember?
Emily:
Typically, my mom usually gets the gifts on behalf of the both of them. However, one Christmas my Dad went out on his own and picked a bracelet for me.  It was very special and I haven't taken it off since.
Matthew:
He gave me a cross that he wore when he was a young man, and although
I'm not religious, it meant a lot to me.
Nicky:
There's a stunning painting from my childhood of God and the Devil/Good and Evil that now lives in my house, But as a child I would look up at it in wonder. One Christmas he put a large bow on it and gave it to me. It's my favorite piece of art and has deep meaning to me.
What's your Dad's favorite power tool?
His brain! Haha
That's actually a question for my brother.
—Nicky Trebek
Whatever gets the job done.
—Matthew Trebek
Whatever fixes a broken sprinkler.
—Emily Trebek
What is your Dad really good at?
Emily:
He is really good at his job and also fixing things around the house. I always call him if I have an issue around the house and he'll be over within the hour with the perfect tool!
Matthew:
He's great at staying focused and fixing sprinklers.
Nicky:
He's really good at his profession. The best in the business. People don't really understand what it takes to do what he does. He is meticulous and I feel very honored to have been able to watch him behind the scenes all of these years.
RELATED: "Dad, How Do I?"  With a new instructional video each week, Rob Kenney teaches basic tasks that everyone should know how to do. Read it here
Nicky, what's it like to work at Jeopardy! with your Father being the host? Is there more pressure on you?
I started working on the show the year it started, in 1984. I can't explain the special relationship I've had with Jeopardy!  My life has taken me many different directions over the past 30 years but being back at Jeopardy! for the past five has been an incredible blessing. It's interesting how we are guided to different places in our lives and I believe I'm there to support and be a blessing to him which makes me really grateful. Especially now.
As far as extra pressure? Sure, of course, but I can handle it. I'm tough like him. LOL. It does feel as if more eyes are on me to do the right thing and very aware when I do the wrong thing (haha) but all in all working on Jeopardy! has been and still is like my second family. The Jeopardy! fam is strong and resilient. I'm lucky to be a part of it. 
Matthew, was your Dad happy about the opening of your Oso and Lucille's restaurants?
Emily, did your Dad have any influence on you wanting to flip houses? Did he help you in any way (he is always fixing something at home, so was he like that when you designed a house)?
I've always had an interest in design and flipping a home has always been on my "bucket list". When I bought the first house, I asked for my Dad's help because he's extremely handy and really knows a lot about construction. He worked at the jobsite every single day and taught me so much. It really meant a lot to me how much time he dedicated to the project.
Visit Emily's E&S Interiors website and follow on instagram
subscribe
Get some goodness in your inbox. Sign up today for insidewink's once a month newsletter!
No hidden fees. Just lots of love.
With or without a mustache?
Without!
—Emily Trebek
With a mustache.
—Matthew Trebek
With. Reminds me of childhood.
—Nicky Trebek
What personality trait have you seen shine through over the years that you admire in your Father?
Matthew:
His persistence when it comes to solving challenges…Never give up!
Emily:
His determination… when he has his mind set on something, nothing will change it!
Nicky:
His generosity to everyone and his humility about it. I personally experienced him writing hundreds of thousands of thank you notes while he battled for his life. It's truly astounding. I honestly can't even put it into words.
Celebrating Dad's 79th birthday at The Bistro Garden in Studio City, CA: Jean and Alex Trebek with Matthew, Emily and Nicky (2019)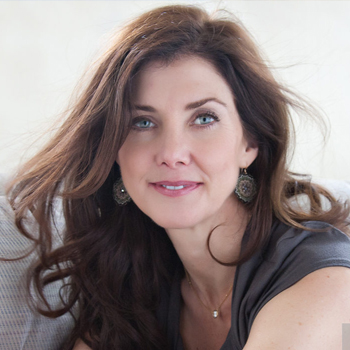 By JEAN TREBEK
Jean is a Professional Religious Science Practitioner, Reiki Master and Sound Healer. She grew up on Long Island, NY, and now lives in Los Angeles. She has two wonderful adult children, Matthew and Emily, with her beloved late husband, Alex.  Jean enjoys taking long walks, watching movies, and traveling. She is very grateful for her family, friends, Luna (the dog) and good coffee.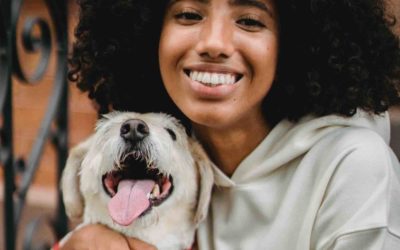 Part 1 of Kathlene McGovern's 2 part series on the best and safest ways to travel with your furry friends!
Dove Rose give us ideas on how to stay curious! Keep it Fresh in the Kitchen, on the Drive and in your Life. New ideas to keep our mind alive!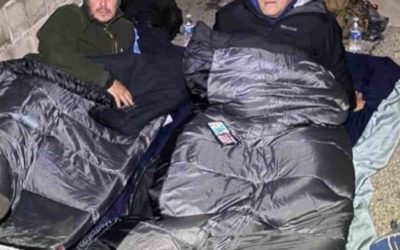 Ken Craft of Hope of the Valley lives unhoused on the streets of the San Fernando Valley for 100 hours and shares the challenges, insights and struggles he faced on this journey.