Community efforts, creativity and useful technology all play a part in what these people are doing to advance research, help the environment and create social change for the greater good of many.
• Ending Hunger, One Loaf at a Time
• Doing Social Good, There's a New App for That
• Artful Wearables for a Good Cause
• Creating Change, One Chopstick at a Time
Ending Hunger, One Loaf at a Time
Families in cities, suburbs and rural communities across our great country are experiencing hard times due to the pandemic. Community loaves is on a mission to ease a bit of their struggles through nutritious food donations with their grassroots bread brigade. In April of 2020, a handful of bakers in the Seattle area started by baking and donating 19 loaves of bread to local food pantries. By the end of the year they had grown to a "volunteer community of 488 bakers, flour re-packers, drivers, and tech support gurus, all organized into 32 geographically based hubs and supporting 5 food pantries between Washington and Oregon."
Community Loaves' aspirations for this year is to donate 30,00 loaves. Want to contribute your time and talents? You can learn more about becoming a part of their growing network and volunteering on their website.
"Our network of volunteer bakers is making a difference at local food pantries through the generous act of donating freshly baked bread. It's that simple, it's that wonderful.​"
Doing Social Good is Easier With This New App
The good people at Cluster are "on a mission to revolutionize and simplify volunteering and social impact." They have created an app to make it easier for brands to turn their notoriety and influence into action by bringing together the creators of worthy social causes and individuals who want to help make positive changes in their communities and around the globe.
Cluster founder, Celona, and his wife were hard pressed to find opportunities for volunteering while traveling abroad. They were searching for, "a chance to live like locals, learn from locals and give back to the communities and places contributing to their new memories." With a team of influencers, creators and business minded people, Celona decided to utilize his digital media experience to develop a mobile app that would make finding change makers and joining in volunteering efforts easier for everyone.
"Join us on a journey to streamline and mobilize social impact around the world and let us help you scale the causes that matter most to you."
—Cluster
Get the app on the Cluster for Change website
Artful Wearables for a Good Cause
Susan Fielder and her initiative, iPlaid, are creating awareness and helping to fund Pancreatic Cancer research through artful wearables. After losing her husband to this terrible disease, Susan decided to use her artistic skills, business and marketing experience to develop products with her vibrant patterns imprinted on them. Her hope is to raise awareness and much needed funds for cancer research.
"I shifted my gears after Dan's death to tell a new story utilizing art I create for those who have passed from this horrific disease." Susan's hope and dream is to "make a difference for those who are currently fighting, or families who have lost a loved one to this silent killer, pancreatic cancer.
Transforming Millions of Chopsticks into Beautifully Engineered Designs
As of January 2021, more than 32 million chopsticks have ben upcycled into new and useful products and decor. ChopValue, and thier microfactories in more than 10 countries, harvest only used chopsticks to create their beautiful minimal designs. This allows them to significantly reduce their "environmental impact while creating sustainable solutions engineered to last."
"We believe that we have the responsibility to educate, inspire, and set an example that resource efficiency thinking should simply be the norm."—Felix Böck, founder of ChopValue
"We have a saying in my house, my kids and my girlfriend. We say, 'Be your best for the greater good, and rock out wherever you are.'"
—Michael Franti
Read Some Dog Gone Good News!
Man's best friend is winning awards, stealing hearts and showing us all just how loyal, faithful, hard working and heart warming they can be.
Matthew Trebek coordinated the donation of his dad's Jeopardy! wardrobe to The Doe Fund's Ready, Willing & Able economic opportunity work program in NYC.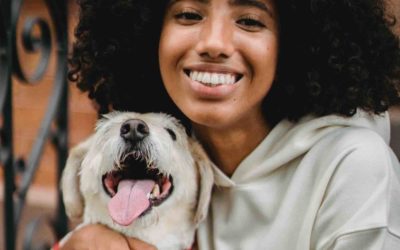 Part 1 of Kathlene McGovern's 2 part series on the best and safest ways to travel with your furry friends!
Dove Rose give us ideas on how to stay curious! Keep it Fresh in the Kitchen, on the Drive and in your Life. New ideas to keep our mind alive!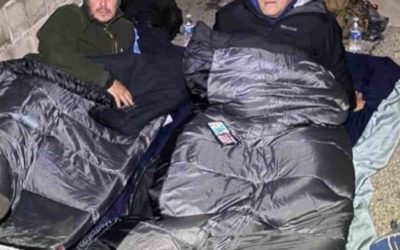 Ken Craft of Hope of the Valley lives unhoused on the streets of the San Fernando Valley for 100 hours and shares the challenges, insights and struggles he faced on this journey.